A Passenger Plane Slid Off The Runway And The Pictures Are Unbelievable
None of the 162 passengers or six crew members on board the Pegasus Airlines plane were injured.
On Saturday night, a passenger plane got stuck on the edge of a cliff close by the Black Sea after it skidded off the runway at Trabzon Airport in Turkey.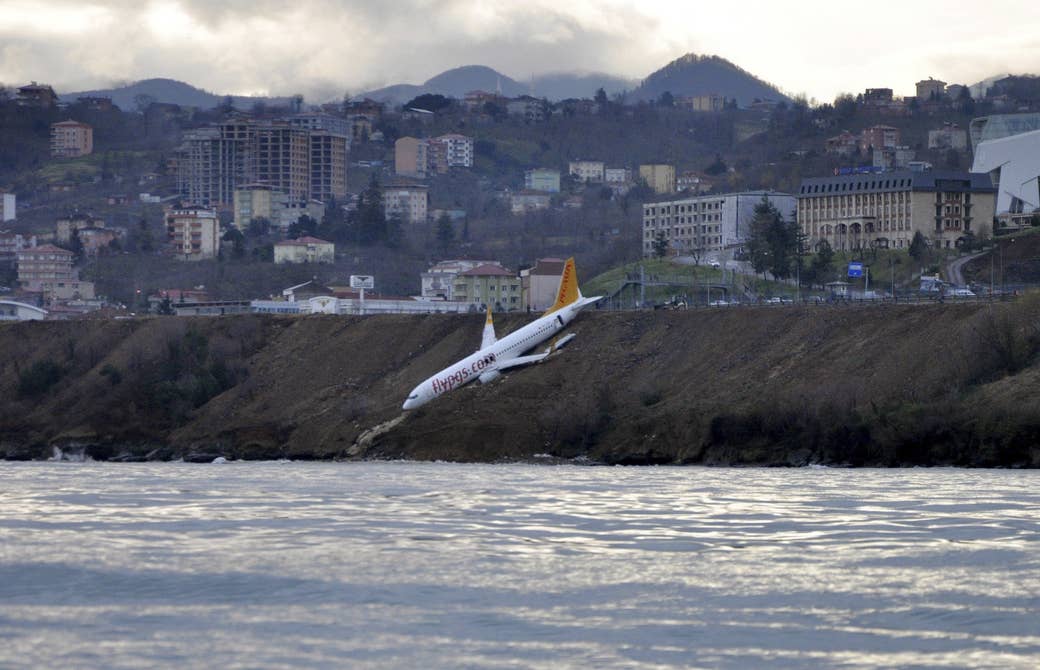 The incident took place in darkness, but daylight revealed how close the plane, which had flown from the Turkish capital Ankara, and its passengers had come to crashing into the water, with the plane apparently getting stuck in the cliffside mud.

Passenger Fatma Gordu was quoted by Turkey's state news agency Anadolu as saying people on board panicked: "We tilted to the side. The front was down while the plane's rear was up. There was panic, people shouting, screaming."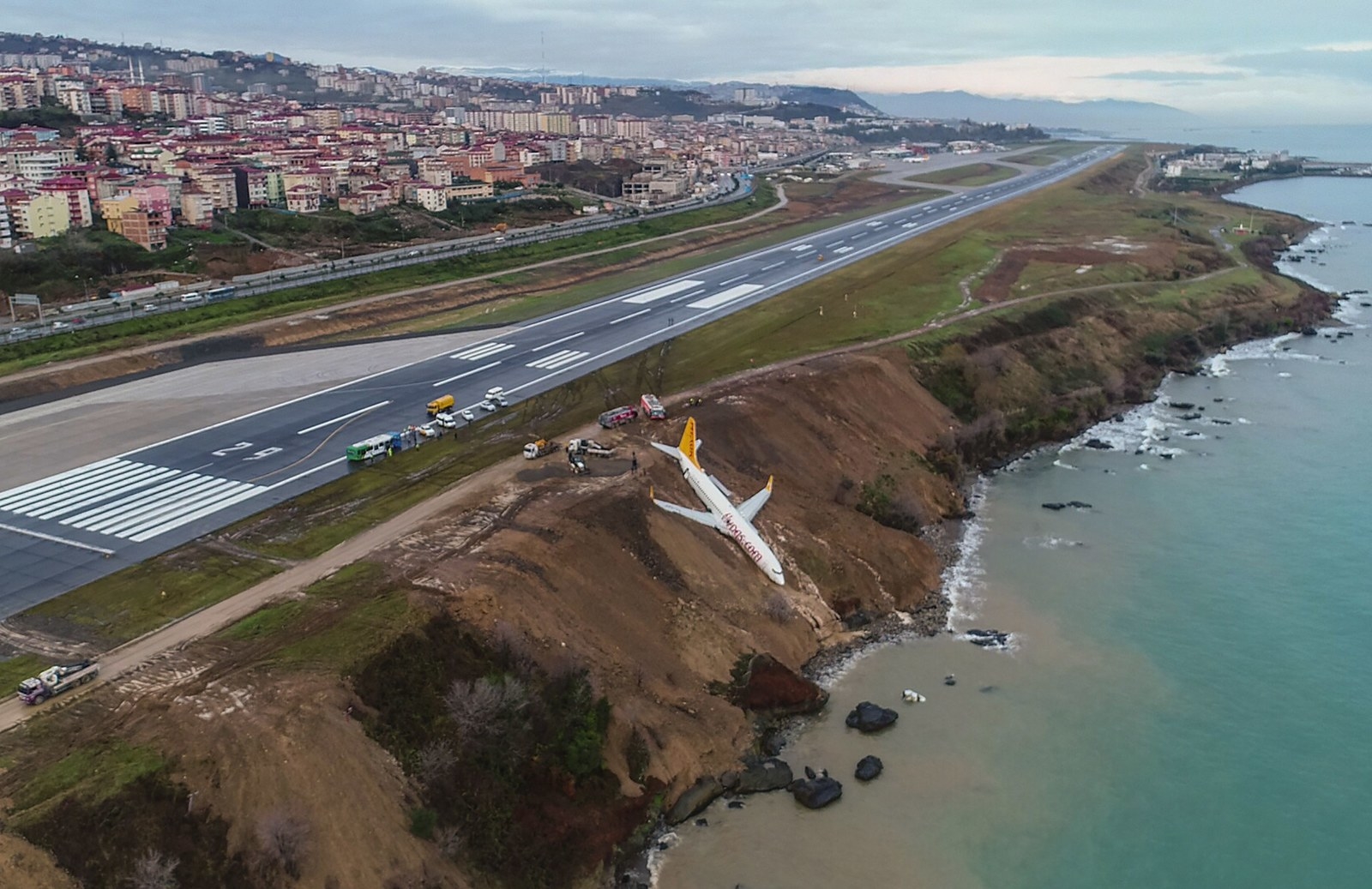 In a statement, Pegasus Airlines said that the plane, a Boeing 737-800, experienced a "runway excursion incident".

The airline said none of the 162 passengers, two pilots, or four cabin crew members were hurt in the incident. "There has been no loss of life or injury to anyone on-board," a statement said. "We will continue to provide information with regards to any further updates."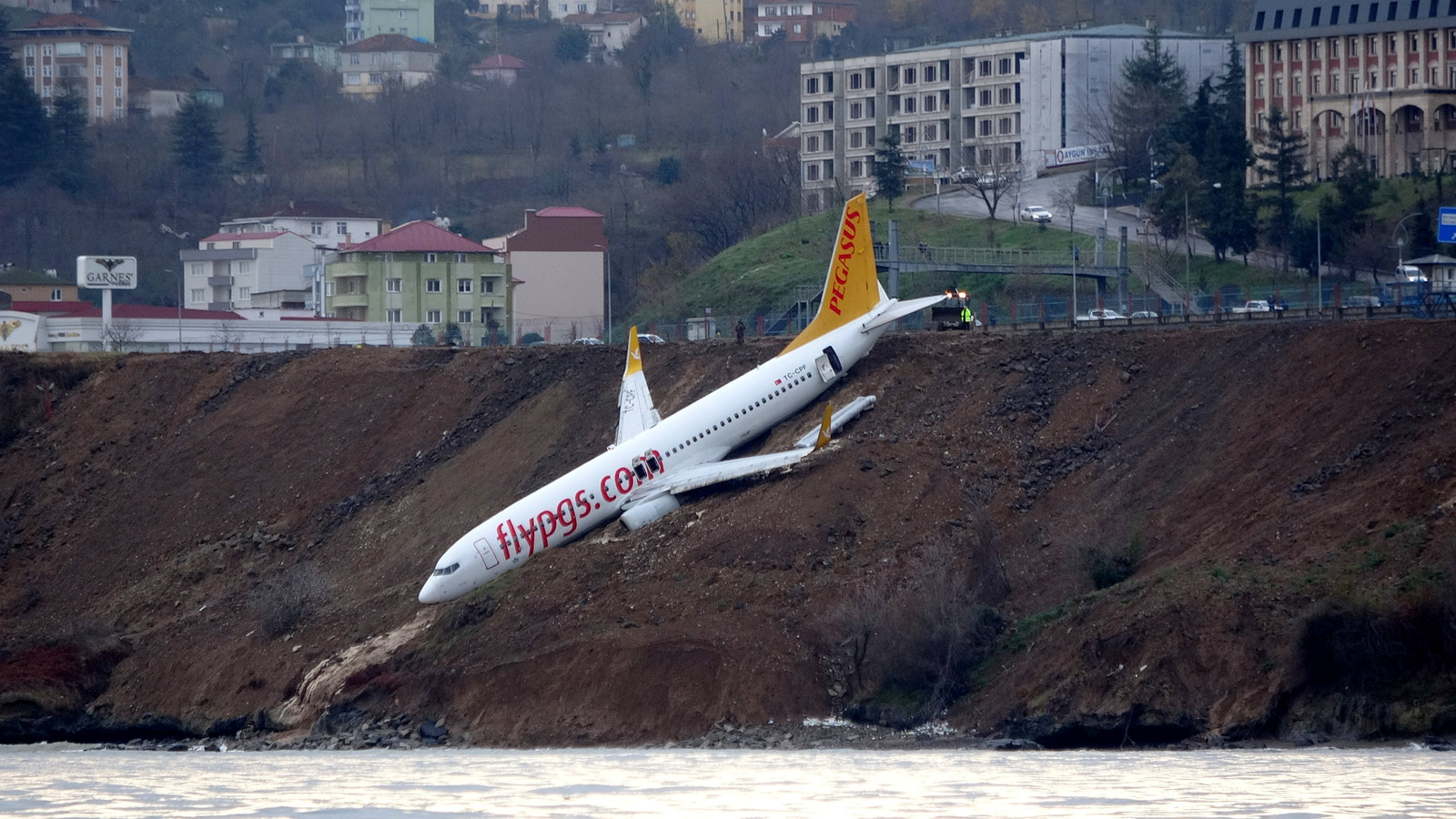 The cause of the incident is under investigation, with some reports in Turkey saying a bird strike may have been responsible.