This is Bolu Babalola, a 27-year-old writer from London.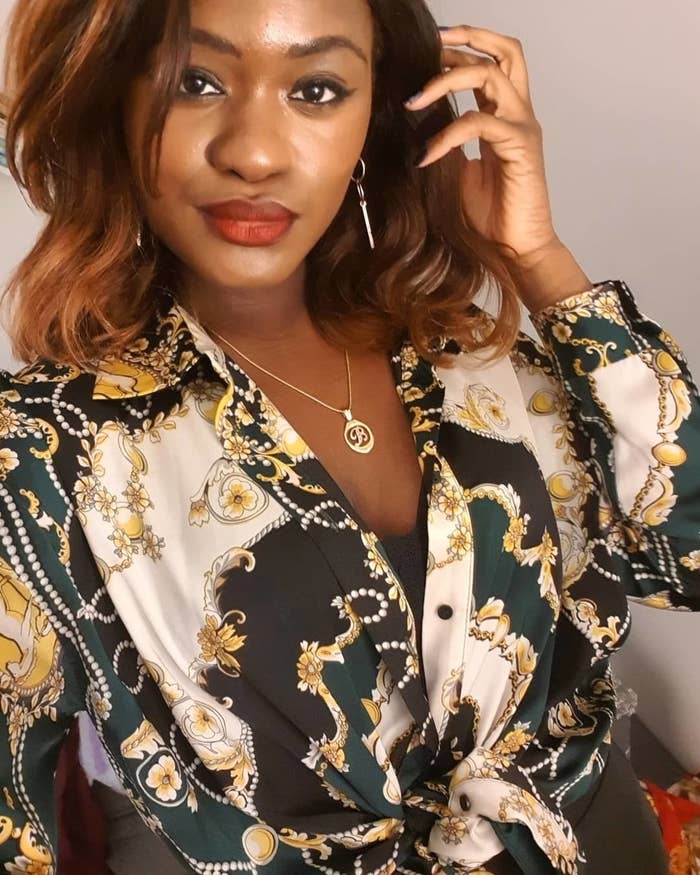 After two vacation besties were reunited through Twitter, Babalola tweeted a photoshopped photo of herself with Michael B. Jordan and said they met this summer but lost contact.
People were really supportive.
And decided to help Babalola out.
Some people didn't understand the reference and accused her of fakery.
The tweet went viral very quickly. Babalola said she didn't anything of it at first. "I was like, wait... Could I really use this to manifest my dreams? And the rest is rom-com history and a tale I will tell my grandchildren."
Luckily, Jordan was in London for a Q&A for the film Creed II, and Babalola was going.
She decided to grab the mic and let Jordan know. She said, "You ever watched Notting Hill? When Hugh Grant interrupts Julia Roberts' character's press conference? Exactly like that. So romantic. So magical."
Babalola said her family was excited for her. She said, "They lost their shit. Can I say that? They lost their shit. They are still losing their shit."
And people online were likewise excited for Babalola.
And are inspired to speak some things into existence for themselves.
And everything went to the next level last night, when Jordan acknowledged the tweet and said he was glad Twitter did its thing.