People have been sharing a video that claims to show Democratic Unionist Party (DUP) politicians singing the words "We hate Catholics, everybody hates Roman Catholics".
People were angered by the footage, which was being shared as it emerged prime minister Theresa May could do a deal with the DUP to stay in power.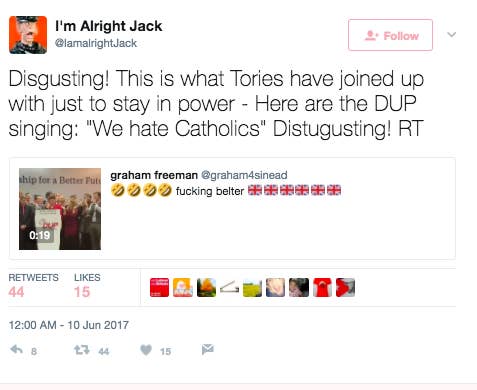 The DUP has 10 MPs in the new parliament, and their support could allow May to govern after she lost her party's overall majority. However, there are lots of concerns about the DUP's record on LGBT rights, and abortion, as well as wider fears about the peace process.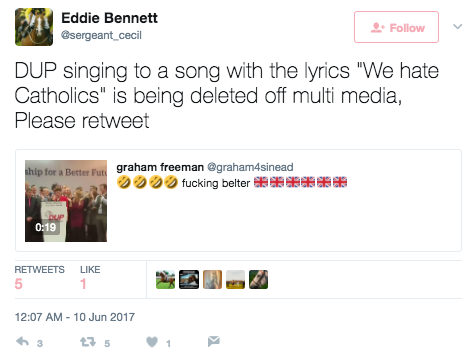 But the video is fake, and the audio is from another clip entirely. You can hear football fans chanting the same offensive song 11 seconds into the below video.
In the actual, unedited video clip from 2016, the DUP members sing "Arlene's on fire", a reference to party leader Arlene Foster.
But the original photo, a mural by the Ulster Defence Association, a loyalist paramilitary group active in the Troubles, does not feature a caricature of Foster.