This Student Accidentally Sent Her Tutor A Photo Of Suga And Now She's Into BTS
"An intellectual."
Nadia Qureshi, a 19-year-old law student from the UK, was texting her tutor about an essay that was due.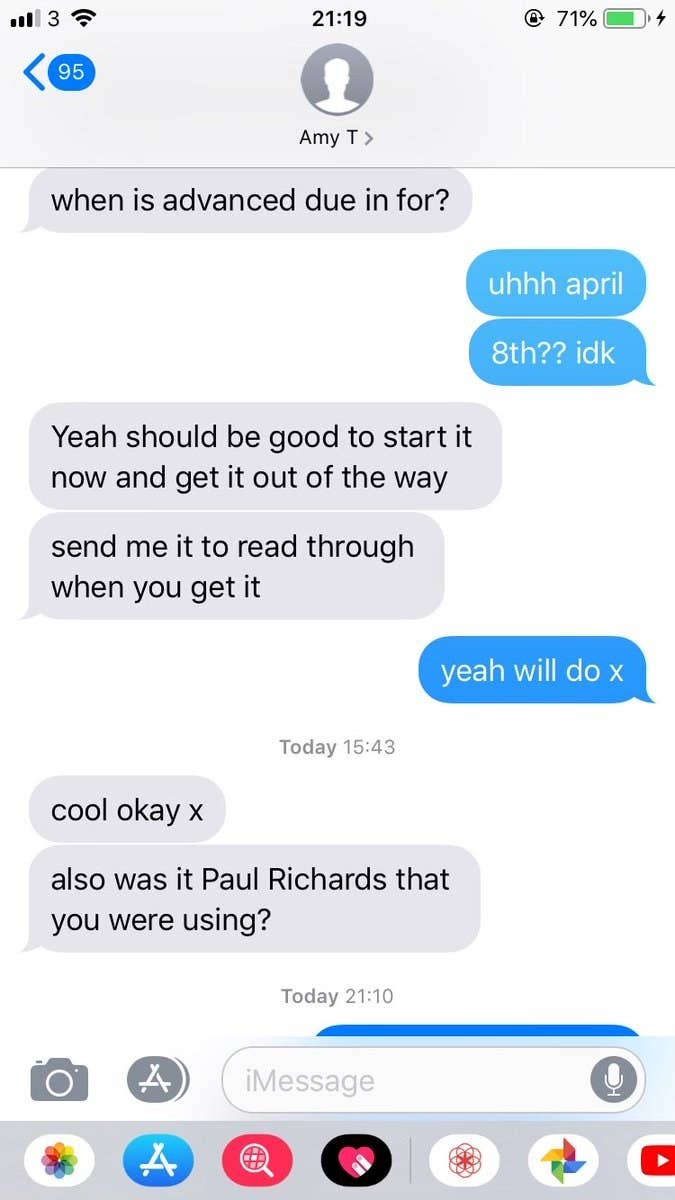 But instead of sending a screenshot of the questions, she accidentally sent a photo of BTS member Suga.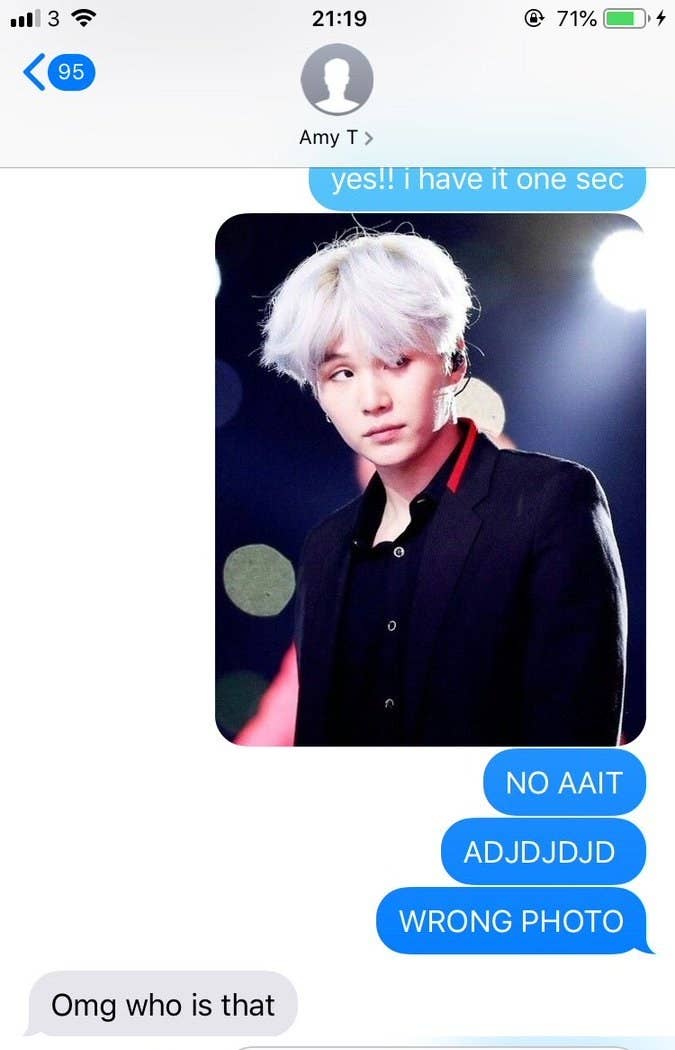 Richards took it in her stride and, in fact, said that she now likes BTS and has been enjoying their music. She said her favourite songs are "Fake Love" and "Idol".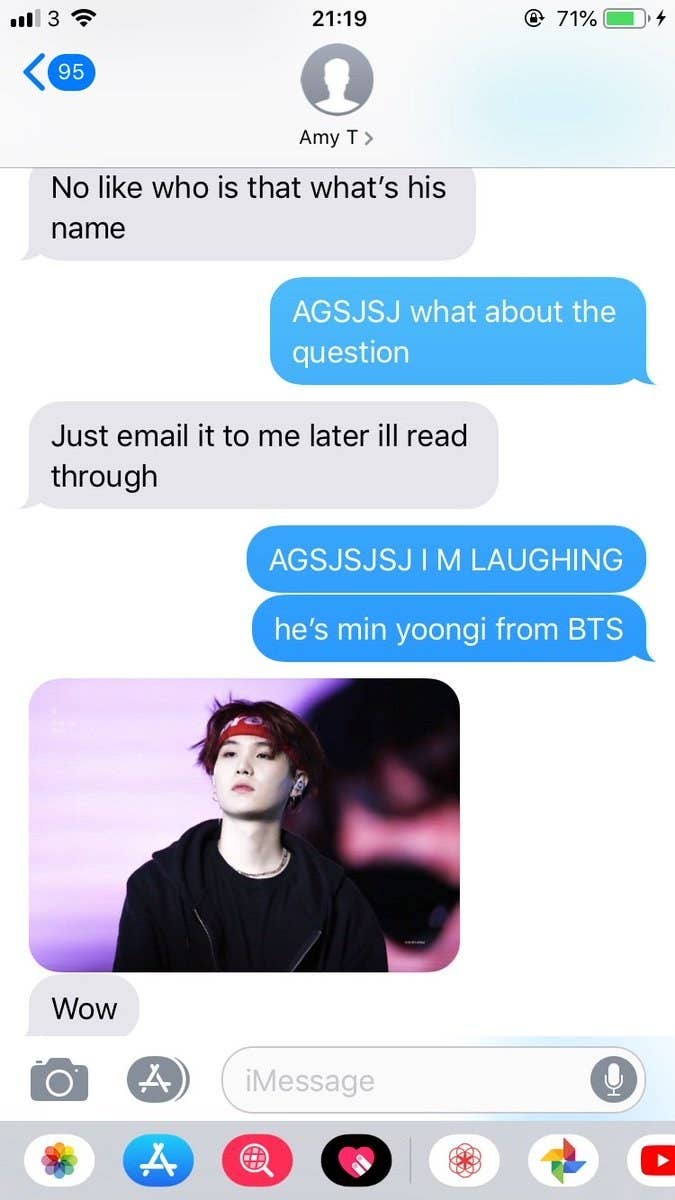 Richards said that she can't believe she hadn't heard of BTS before.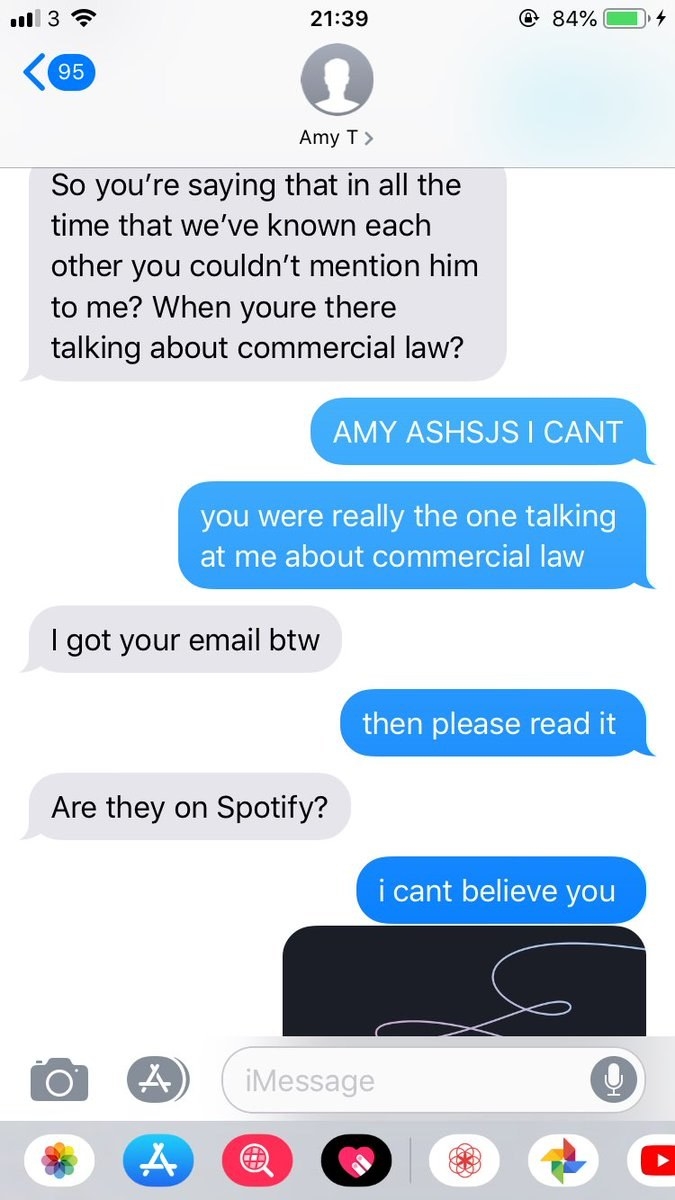 Qureshi ended up tweeting the conversation and it ended up going viral.
People called Qureshi a hero for spreading the word about BTS.
Richards said she saw some of the replies, mostly the ones of her calling her an intellectual, and said they're hilarious.
And it just happens to be Suga's birthday today. Happy birthday Suga! 🎉