This Family Photoshops Adorably Extra Eid Photos And People Are Obsessed
"I ADORE goofy family holiday traditions like this!"
by
,
Meet Muhammad Zuhairi Bin Mohd Zubir; his wife, Nur Adawiyah Binti Rusly; and their 2-year-old daughter, Binti Mohammed Zuhairi, from Malaysia.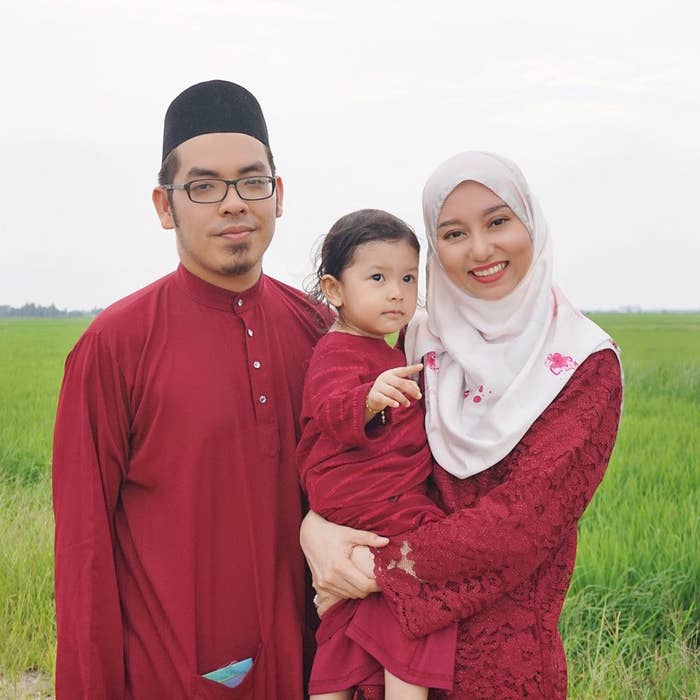 For the past three Eids, they've been photoshopping photos with a different movie theme. The first year it was Star Wars.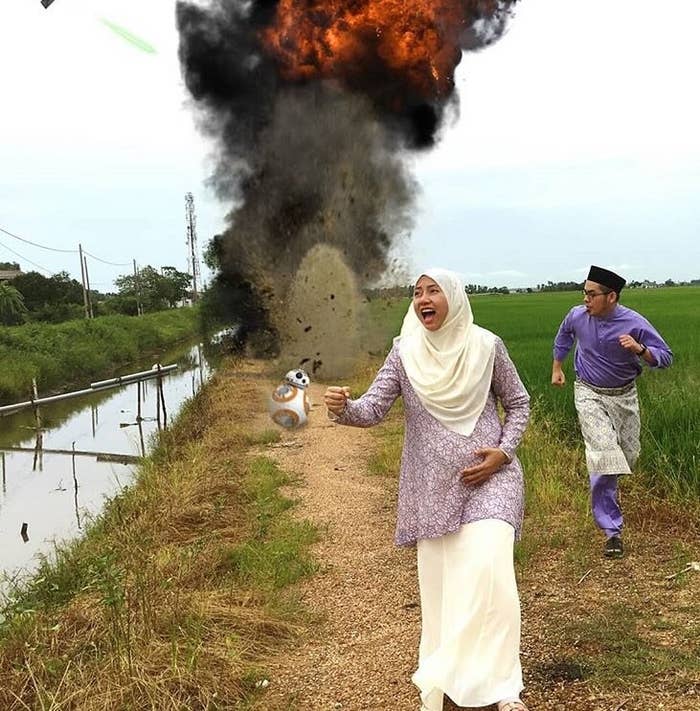 His sister, Nur Afifah Binti Mohd Zubir, who has been tweeting the pictures, told BuzzFeed News that the idea was influenced by their dad's love of movies.
"Since we were little, my parents, my dad especially, was really into Star Wars/Star Trek/Jurassic Park/Back To The Future, all those classic movies," she said. "I guess in a way we grew up watching those movies, as we have gotten older we still appreciate and love them."
And people on Twitter loved them too!
Zubir said that the reaction has been "100% positive".
"We want to show that Muslim people are normal human beings. We watch all the same stuff and we enjoy watching movies and everything pop culture," she said.