On Monday, EastEnders actor Jake Wood tweeted a video that appeared to show a fight breaking out at Notting Hill Carnival.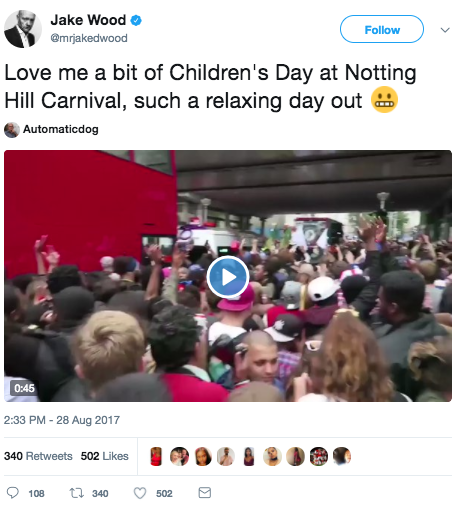 Wood, who plays Max Branning on the BBC One soap, shared the video from another Twitter user, who posted it on Sunday morning. Wood's tweet was retweeted almost 400 times.
The carnival, Europe's biggest street party, runs over two days on the August bank holiday weekend, with the first day, Sunday, being designated more for families and children.
Wood's tweet suggested the disturbance shown in the video had taken place the day before.
Wood said he believed the footage was from this year's carnival when people pointed out to him that it was old (although many got the year wrong).
The Sun also covered the video in an online article that said the incident took place on Monday this year.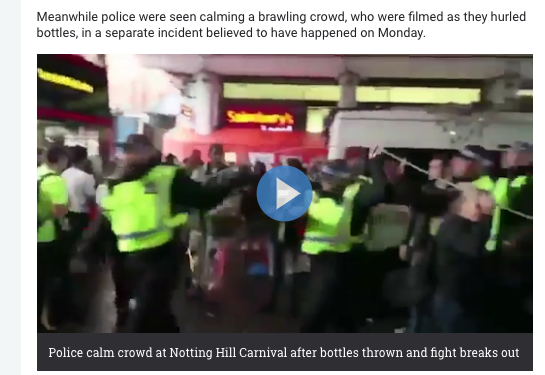 Lots of people criticised Wood for sharing old footage and for not deleting the tweet even after this had been pointed out to him.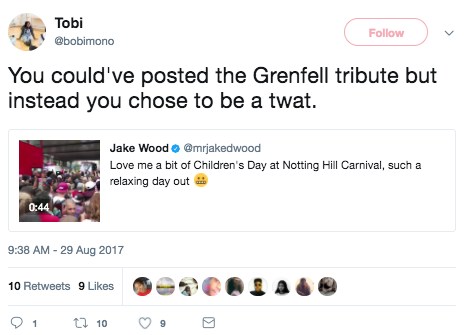 By Tuesday afternoon the tweet had been deleted.
BuzzFeed News has reached out to Wood's management for comment.