This cat joined a class at the International Islamic University in Malaysia a couple of days ago and took a seat on a table.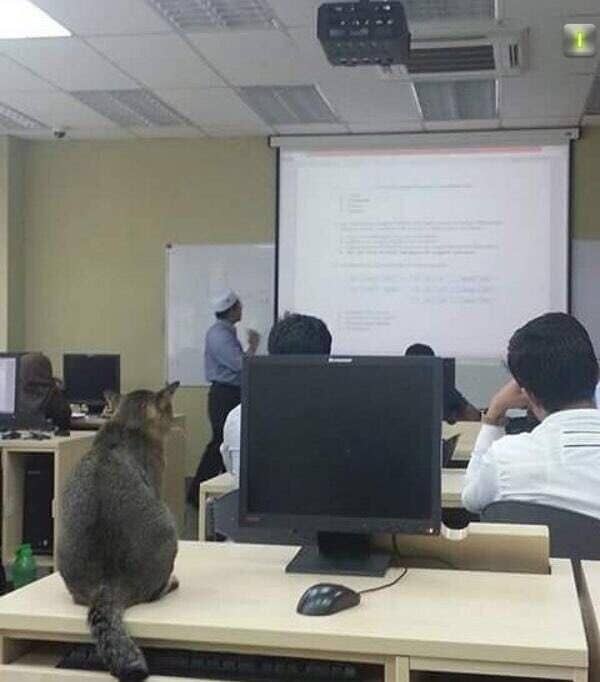 Nur Elynna Binti Mohammad Shaharul Hashri, a 21-year-old student, was in the class.
Hashri told BuzzFeed News the students have no idea who the cat belongs to, but that it always hangs out on their university campus.
Anyway, once the cat got into class, it sat on the table, tried to pay attention...
...and promptly fell asleep.
The photo of the cat asleep went viral and people found it super relatable.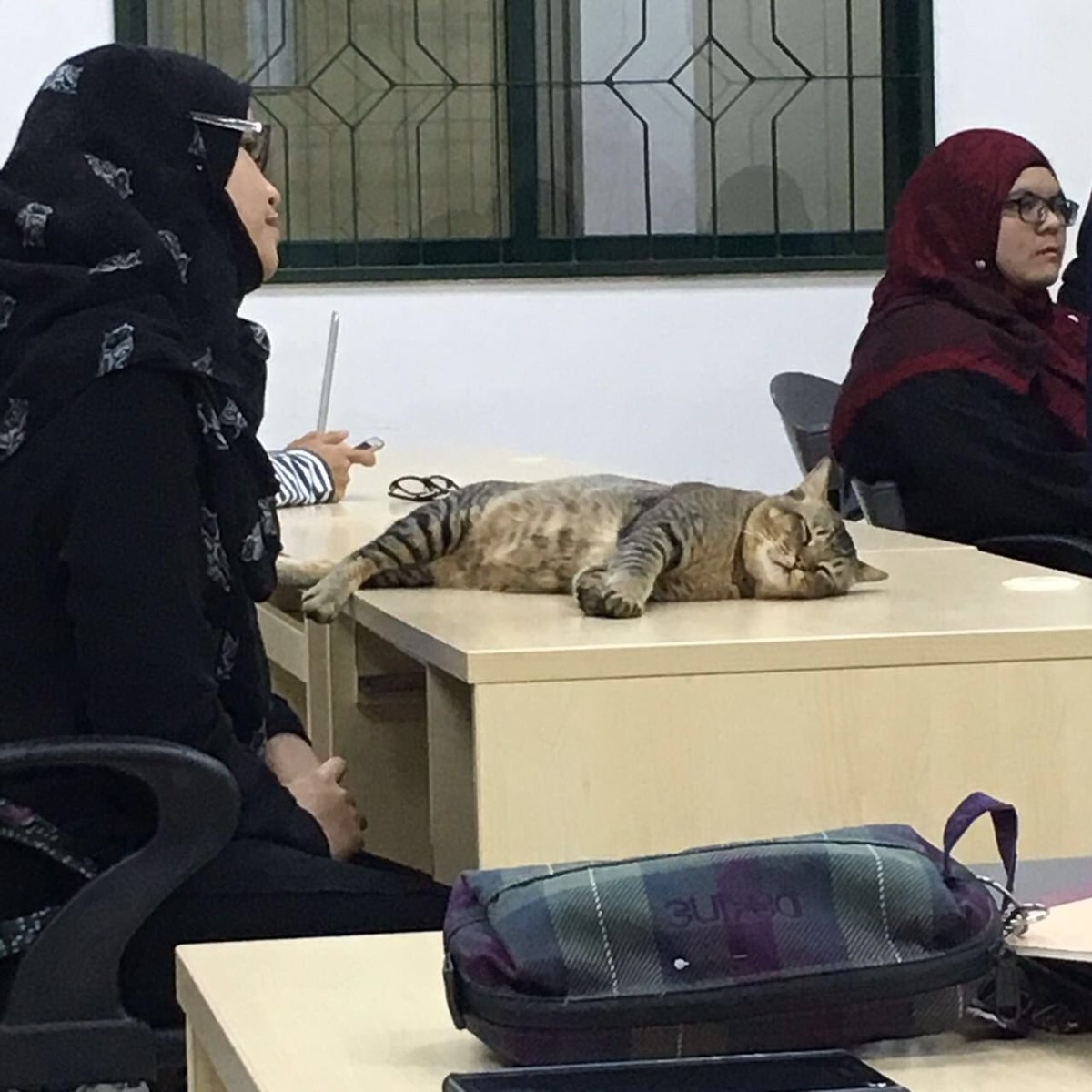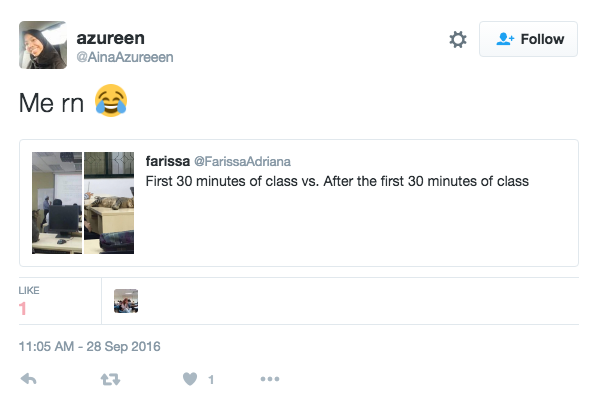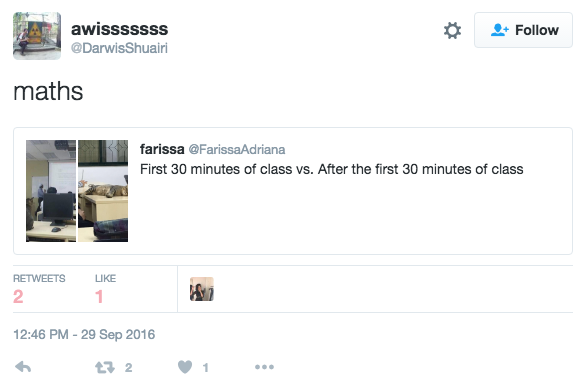 But also 😺.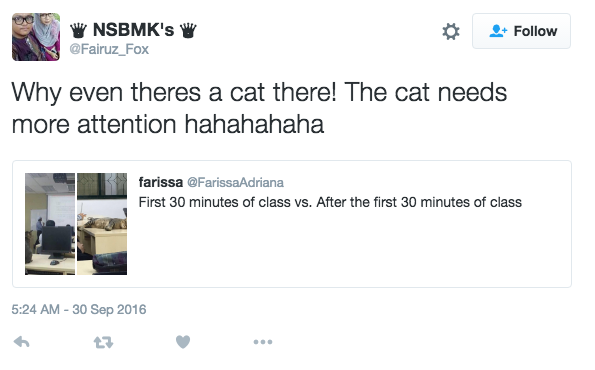 Hashri told BuzzFeed News that people just let the cat enjoy its nap: "The other students and teachers found it really amusing too but we just left the cat... it did not disturb the flow of our lesson."