This Photographer Is Showing Black Men In A Whole New Light
The Dandy Lion Project takes a look at black dandyism and how it challenges perceptions of black male identity.
A photography exhibition called the Dandy Lion Project is highlighting the global expression of black dandyism and how it challenges the stereotypical view of black male identity.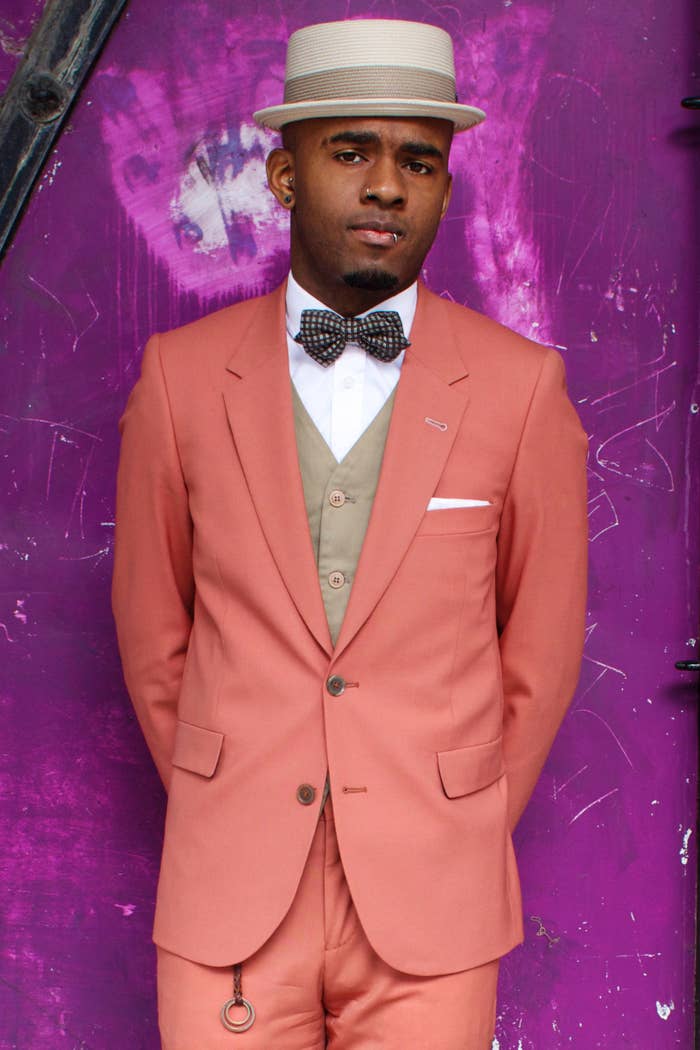 It is the brainchild of US curator Shantrelle P. Lewis, who held showings in Chicago, San Francisco, and the Netherlands ahead of the its European debut in Brighton earlier this month.
Lewis described the black dandyism phenomenon as "young men in cityscapes, defying stereotypical and monolithic understandings of Black male identity, by adopting Edwardian-era fashion and fusing this with traditional African sartorial sensibilities".

British-Iranian photographer Sara Shamsavari is one of the 30-plus contributors who answered Lewis's international open call for entries.
Shamsavari, who was raised in London, told BuzzFeed News her work generally tends to focus on minorities who are often misrepresented or maligned in the media, as a way of challenging perceptions.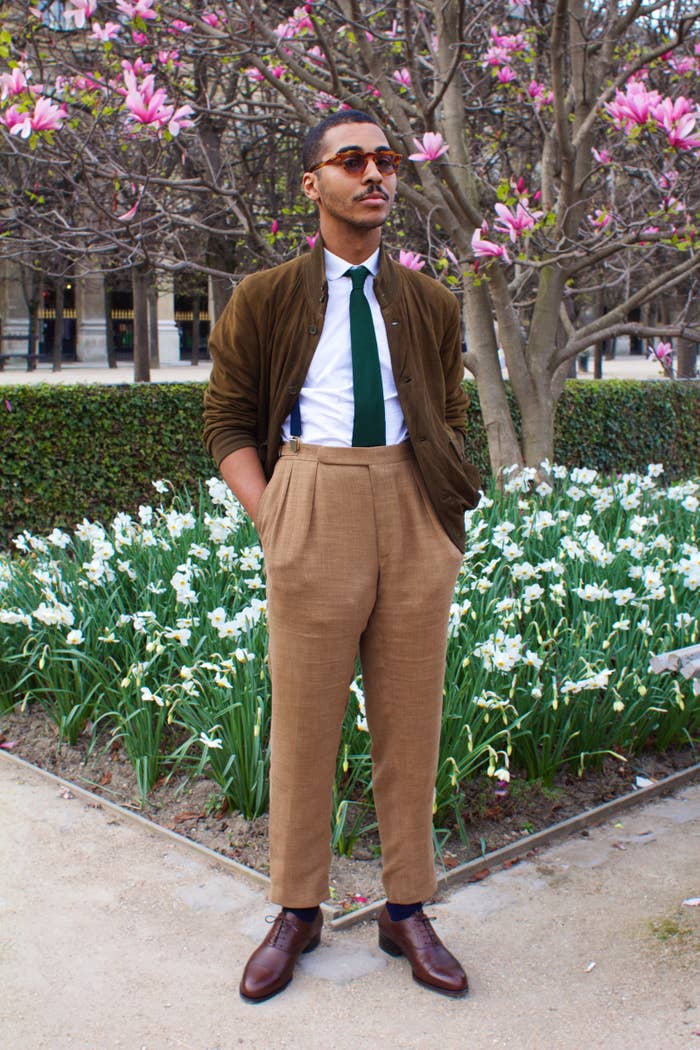 Shamsavari said: "For the Dandy Lion Project I made portraits of modern-day dandies that represent all parts of the diaspora.

"Their roots range from Bajan, Jamaican, Grenadian, Nigerian, and Ghanaian to Parisian, all the while mixing and matching bespoke suits with Dutch wax prints from [textile firm] Vlisco."
The photographer said the project invites people to better understand a movement of individuals who challenge outdated clichés of black men.

"With the murders of black men by police in the USA and the rise in racism, xenophobia, [and] Islamophobia in the UK post-Brexit, we are at a time in history where a deeper understanding of difference is desperately needed," she said.

"Britain sadly often follows the USA," she said, "with the dominant representations of black men widely being reduced to a very narrow stereotype – the so called 'urban' or hip-hop–inspired figure who wears baggy trousers, T-shirt and baseball cap, and exposed boxers."

Shamsavari hopes the project will emphasise the importance of freedom of expression without fear.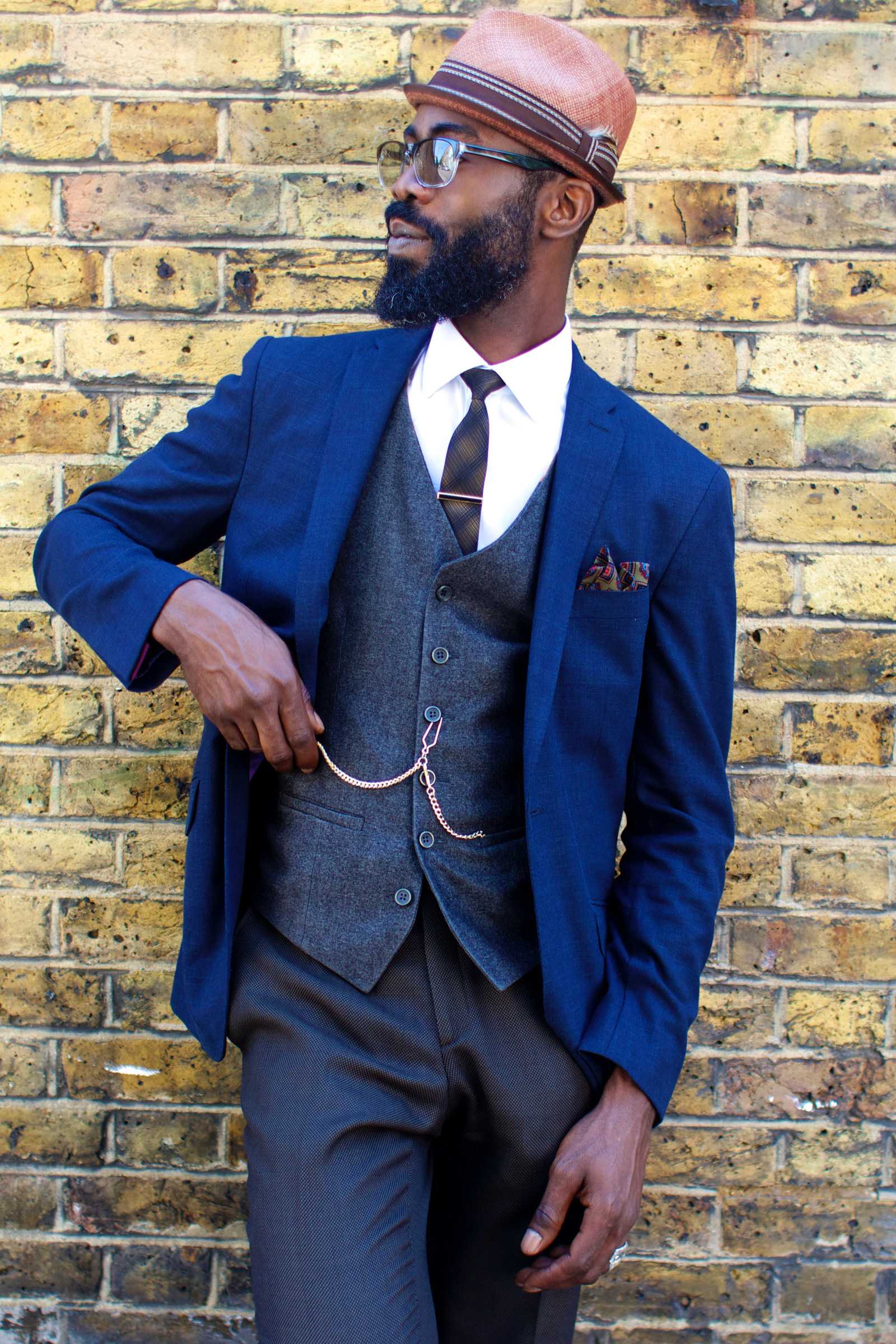 The images are on display in Brighton until 30 October.