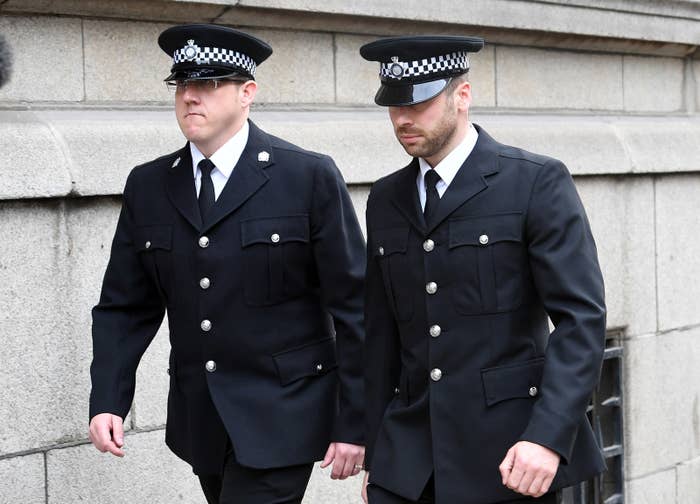 Two officers who suffered serious injuries as they arrested Jo Cox's murderer will be honoured by the Queen for their bravery.
PC Craig Nicholls and PC Jonathan Wright will both be awarded the Queen's Gallantry Medal for their heroic actions on the day the Labour MP was fatally shot and stabbed.
The announcement comes on the first anniversary of the mum of two's death.
During the trial of Cox's murderer, the court heard how the officers rugby tackled white supremacist Thomas Mair to the ground to stop him from hurting others.
Nicholls told the court: "We both ran towards the male – as we started running towards him he's gone to put his hands down the front of his shirt.
"We rugby tackled him to the ground. We didn't have a conversation at all, it just happened."
Reflecting on his medal, Wright said: "I didn't expect this – it's taken me completely by surprise. I am really humbled and honoured to receive it."

His colleague, Nicholls, said in a statement: "On the day this happened, we were not due on patrol but our training was cancelled. When we heard what was happening we went straight to the area – we knew who we were looking for and what we were going towards but we knew that if he wasn't stopped he could hurt someone else."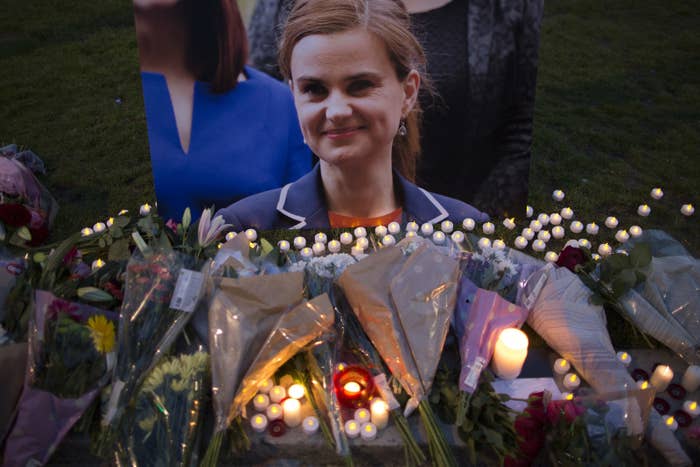 He added: "I am honoured, surprised, and humbled – I wasn't expecting this. Our thoughts remain with Jo's family and friends. We have met members of her family who are incredible and extremely positive."
Bernard Kenny, an ex-miner who was stabbed while attempting to save Cox, will be honoured with the George Medal. "I am honoured to receive such an award," he said in a statement.
West Yorkshire Police Chief Constable Dee Collins said: "I am delighted that the brave and heroic actions of Bernard Kenny, PCs Craig Nicholls and Jonathan Wright have been recognised in this way. They all showed tremendous courage putting other people's safety ahead of their own.

"Bernard Kenny sustained serious injuries trying to protect Jo and the actions of the two officers prevented anyone else being hurt. I am very proud and humbled by what they did."
PC Keith Palmer, who was killed during the Westminster attack in March, will be awarded the George Medal posthumously for confronting an armed terrorist to protect others.