Aretha Franklin's funeral took place yesterday and Ariana Grande was one of many stars who paid tribute in song. She performed a rendition of "Natural Woman".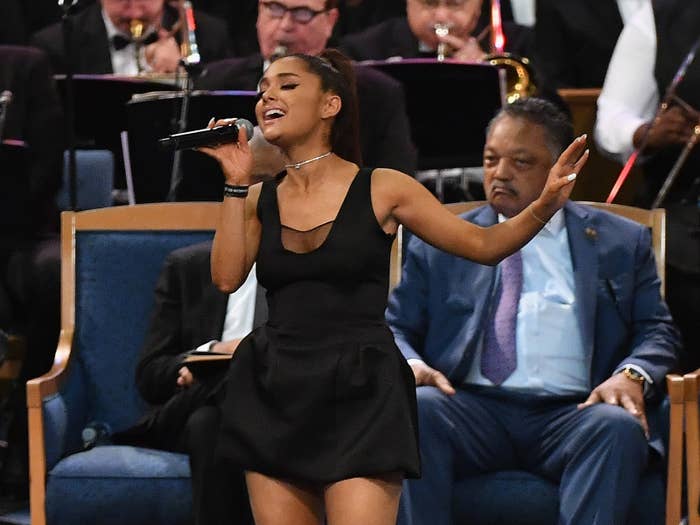 After her performance she was joined onstage by Bishop Charles H. Ellis III, who led Franklin's funeral.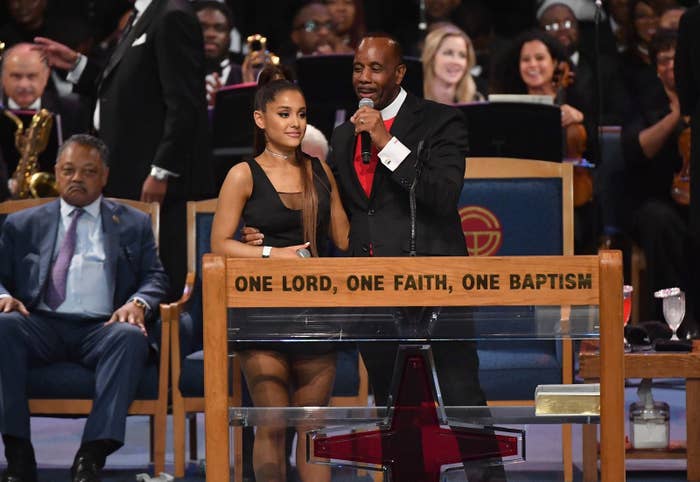 People noticed that while talking to Grande he put his arm around her and his hands ended up near the side of her breast.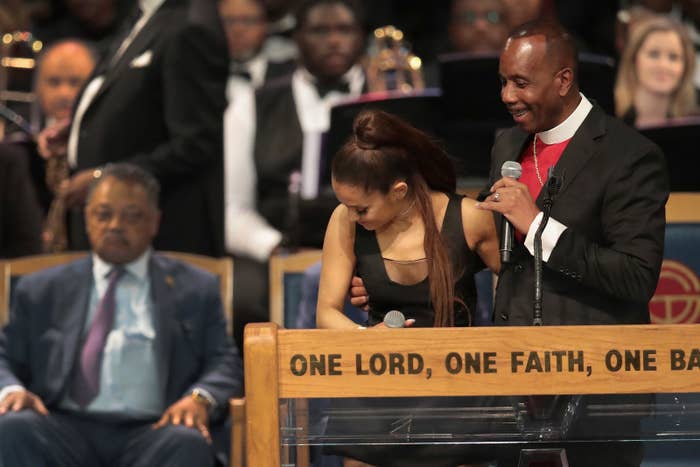 People said that Grande looked uncomfortable.
And they felt that it was deliberate.
Fans started tweeting with the hashtag #RespectAriana.
When asked about the incident, the bishop apologised in an interview with the Associated Press.
He said: "It would never be my intention to touch any woman's breast. ... I don't know, I guess I put my arm around her.
"Maybe I crossed the border, maybe I was too friendly or familiar but, again, I apologise."
The bishop said he hugged everyone. He said: "I hugged all the female artists and the male artists.
"Everybody that was up, I shook their hands and hugged them. That's what we are all about in the church. We are all about love.
"The last thing I want to do is to be a distraction to this day. This is all about Aretha Franklin."
He also apologised for saying: "When I saw Ariana Grande on the program, I thought that was a new something at Taco Bell."
Grande has not made any comment about the incident herself. Hours after her performance, however, she did make an appearance on social media and posted this image of Aretha Franklin in her Instagram story.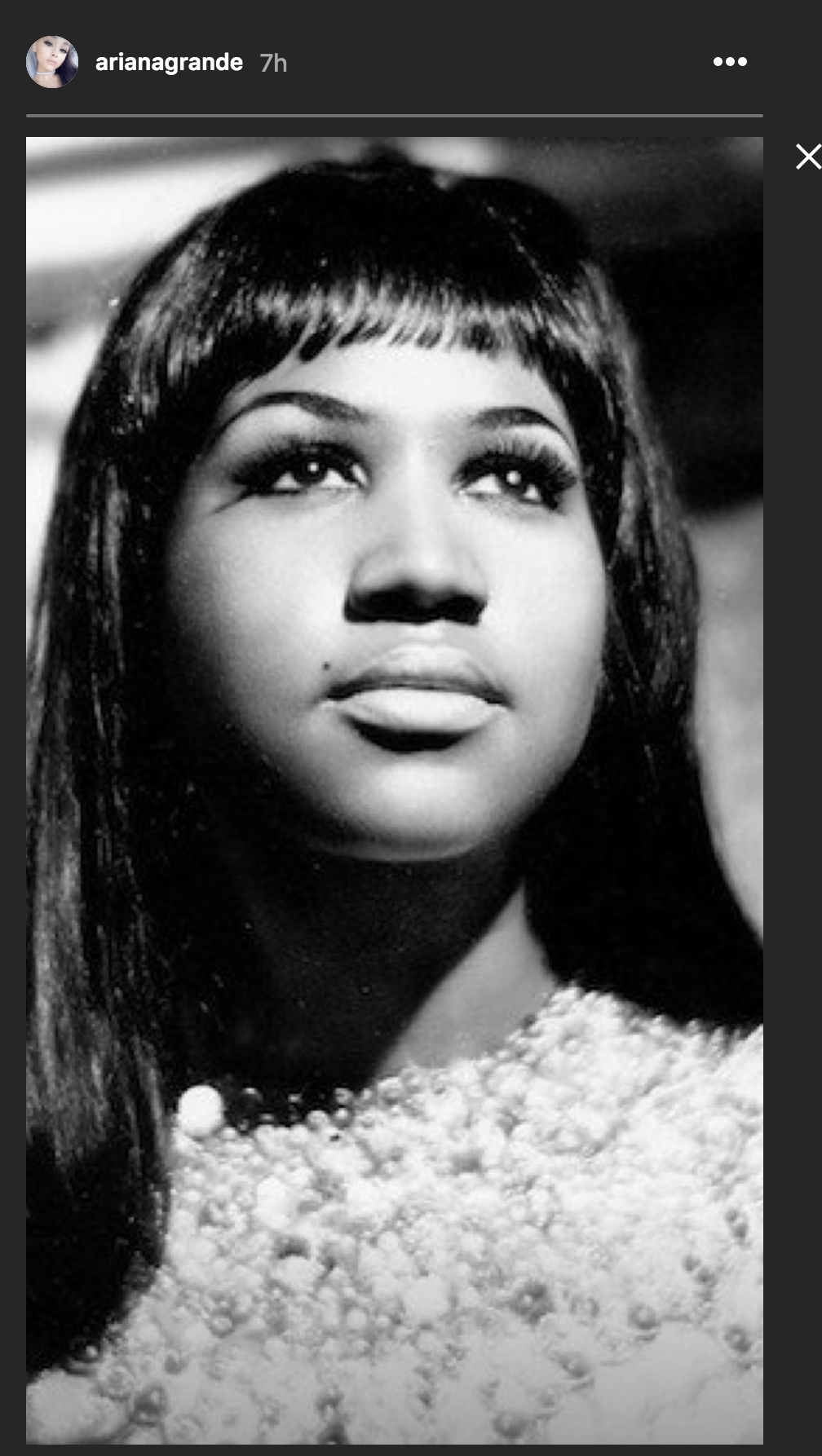 BuzzFeed News has reached out to Ariana Grande's reps for comment.