Remember how people were thirsting over Thanos after Avengers: Infinity War?
Well, 19-year-old Twitter user @Tonystrkz told BuzzFeed News she came across a quote tweet of a tweet about dresses and it said: "Imagine Thanos in these."
And so she literally edited one of the dresses onto Thanos.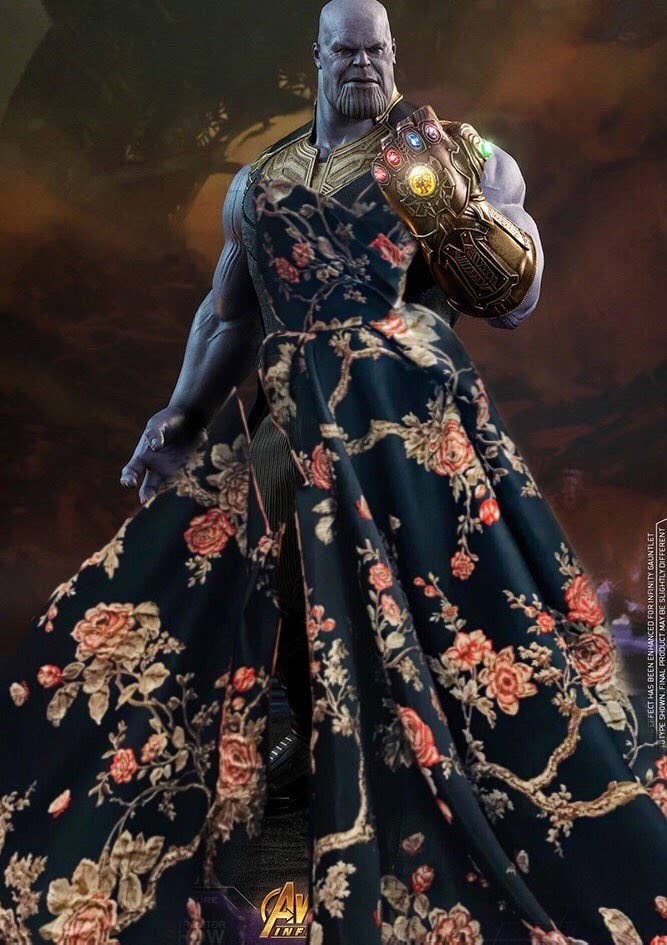 While some people didn't want it.
Most people thought that Thanos looked pretty good.
She said she was surprised that the tweet went so viral.
She also edited Vision in a dress.
And he looks pretty great too.