This is 14-year-old Vicky Bates from St Helens, which lies between Manchester and Liverpool.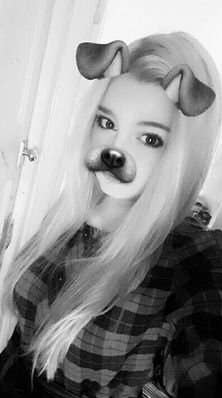 Bates told BuzzFeed News that her friend Heather came down from Scotland on Sunday to hang out. Heather then headed to Ariana Grande's Manchester concert alone on Monday night.
Just after midnight, 17-year-old Nathan Lamb tweeted at Bates to let her know Heather was safe. "She's safe, we're at a premier inn right now on Medlock street," Lamb wrote. "We saw her on the street and her phone was dead so we let her stay with us."
Both Heather and Lamb posted on Twitter that they did not wish to speak with reporters.
"Our hopes and prayers are currently with the victims and their families," Bates told BuzzFeed News. "It's hard to believe that it's happening after hitting so close to home."
Since Bates's tweet went viral, people have been moved by the way Twitter was used to find Heather.

Many praised the power of social media...
And found comfort in the kindness of strangers.
"Tweets like these are tiny lights within this dark, horrible tragedy," another wrote.
UPDATE
BuzzFeed News has removed pictures of Heather from this article at the request of her family.