Muna Ruumi has publicly admitted that she can't rap, she can't act, and she didn't start off as a producer.
Despite that, the 19-year-old has become a pivotal part of Birmingham's music scene, mostly due to one crucial superpower: She's got a lot of chat and the determination to turn her words into action.
It's this kind of energy that led to Ruumi being namechecked by music mogul Jamal Edwards, founder of SBTV, as a talent spotter to watch.
Driven by a desire to strengthen the infrastructure to support Birmingham's music scene, the teenager has now set up BHX MVMNT, a West Midlands–based music management company and record label specialising in grime and hip-hop. She also manages the rapper Young Smokes.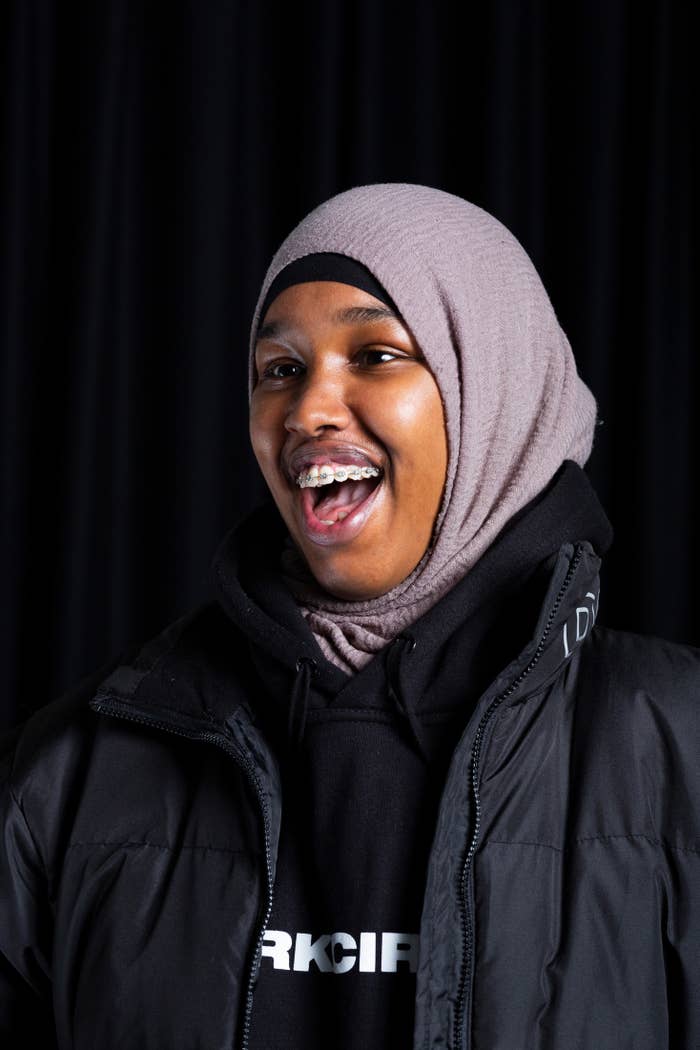 Ruumi will also soon release a compilation album featuring some of the city's hottest acts, like Blue Room Mafia.
She told BuzzFeed News she had been thinking about creating a Birmingham-focused label for some time now. "I work closely with a lot of artists from Birmingham," she said. "I just thought, let me incorporate that into my own business and actually start taking it seriously."
Ruumi first broke into the music industry at 16 years old with her own show on Newstyle, a community radio station, which she used to champion fresh talent. "People there were quite older and I was playing a lot of grime and rap," she told BuzzFeed News.
"People that I liked, and people that were my friends, I was making sure that they were getting played on radio, and I was interviewing them. That was my introduction [to the music industry]. I just kind of connected with people, a lot of people that are in bigger positions than me, and that helped as well."

She said that during her time at college she studied English, media, and history, but started skipping her classes to go to BBC 1Xtra.
In the years since, Ruumi has worked with a lot of high-profile artists from Birmingham, including Jaykae, Lotto Boyzz, and Dapz on the Map.
She worked with the artists by connecting them with the right companies and getting them heard.
For the past two years, she curated a music festival radio/TV pop-up with Selfridges and SBTV called "0121" in Birmingham's Bullring shopping centre, where she gathered artists including the Streets' Mike Skinner to perform and give interviews.
She described joining artist Jaykae, from the hit song "Moscow," on his UK tour as a host as one of the best experiences of her life. "I was 18 and we were travelling up and down the country and we did like three, four dates," she said. "The story of how I met him was funny as well."
Ruumi met Jaykae one day after spotting him in the town centre and went over to him to tell him how much she loved his music.
"He was just laughing and thinking I was a joker, innit? Because I'm probably, like, a random Somali girl just going over to him and he's thinking, Who is this? And I'm like, you better remember who I am, you'll know about me soon — and everything else is history."
Ruumi said joining the tour was a pivotal moment for her, because it taught her that music from her town is appreciated across the country.
"It's been an eye-opener for me," she said. "In a way where I [realised] I don't have to just stay in Birmingham, there will be a lot of other opportunities in other cities, and how Birmingham music is kinda appreciated everywhere, I guess.

"It was mad that we were going to Manchester, Bristol, London, and there were like 400–600 people there, and I was just like how can this start from a little area in Small Heath? And a rapper that we think is just a Birmingham celebrity is huge outside of the city."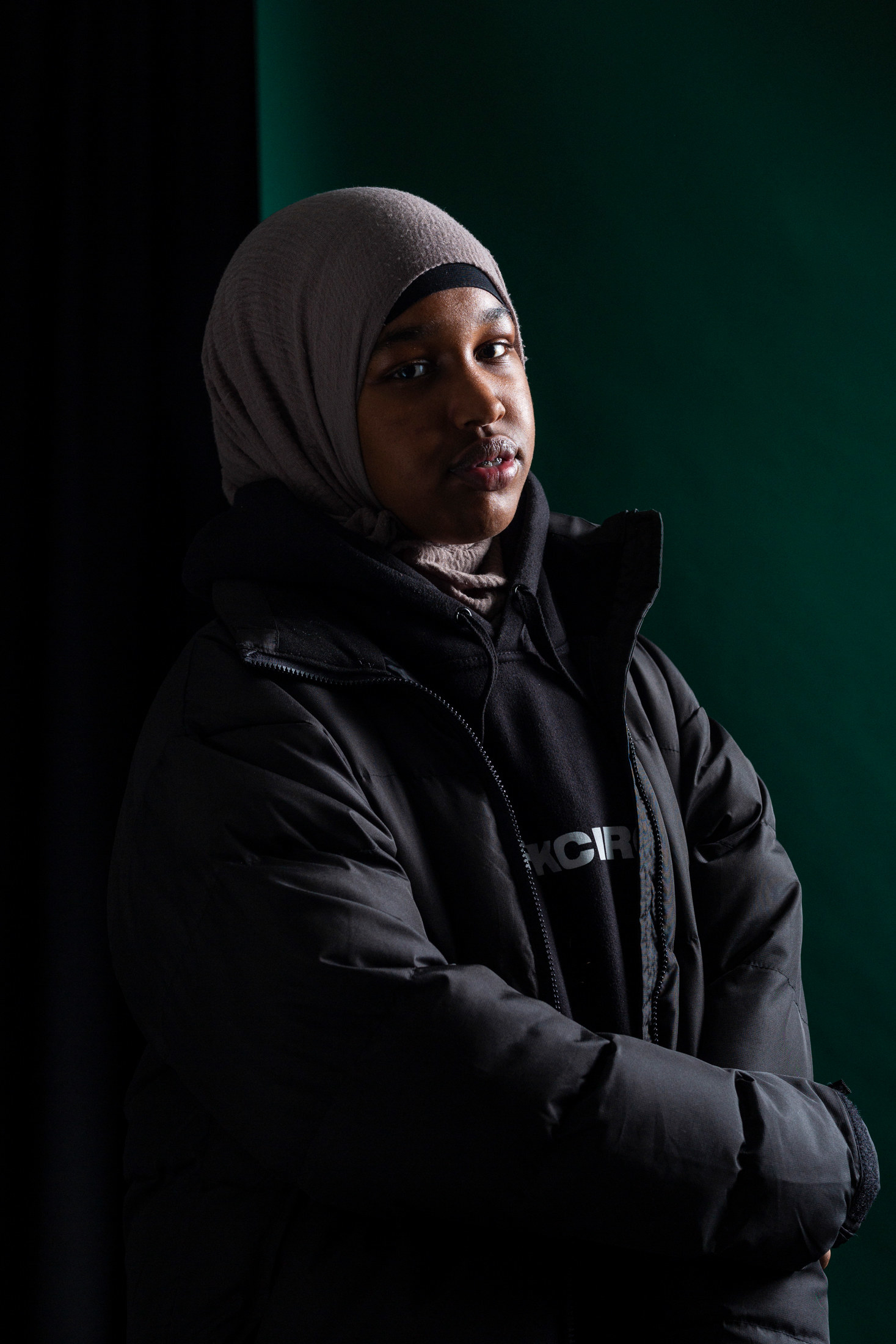 Ruumi said that her company was inspired by an event series that she started last September that ended up having a good turnout. "I was having these artists from Birmingham that were causing a little bit of a scene, that were doing well for themselves in Birmingham, and that's what started off the idea," she continued.
"Then I thought to myself, with all the artists that performed at my events, why don't I just put them on a project, and put a compilation album together, and that's where the idea came about."
The compilation album will be produced by BHX MVMNT. "I feel like we needed a project that represents my city and is about talent," Ruumi added. "A body of work that represents my city."
"I think Birmingham is now in a place where there is a lot more unity in music. A few years ago it was quite hard for a lot of artists to work together, but I guess I'm bridging that gap now with this project," she said.
It would be fair to say that the UK's grime and rap scene is centred in London, where a lot of the big-name acts, like Stormzy, Skepta, Dave, J Hus, Krept and Konan, Headie One, and AJ Tracey, to name a few, grew up. Stormzy has been vocal in his support of Birmingham's contribution to the grime scene, calling it the "unsung hero".
As a result, rap in a Birmingham accent has sometimes been mocked — something all Brummies might relate to. Ruumi isn't fazed. "I don't give a fuck, I really don't give a fuck. I don't care," she said. "At the end of the day how I see it is that we're still popping regardless, and the music is sick.

"People can say what they want about the accent, but they're not even getting the city right. That's the accent people think Birmingham people have."
She paid tribute to artists like Mist, Jaykae, Lotto Boyzz, and Lady Leshurr, who she credited with "shifting the culture a bit more". "Obviously they helped a lot in making people know about Birmingham and think, what is Birmingham."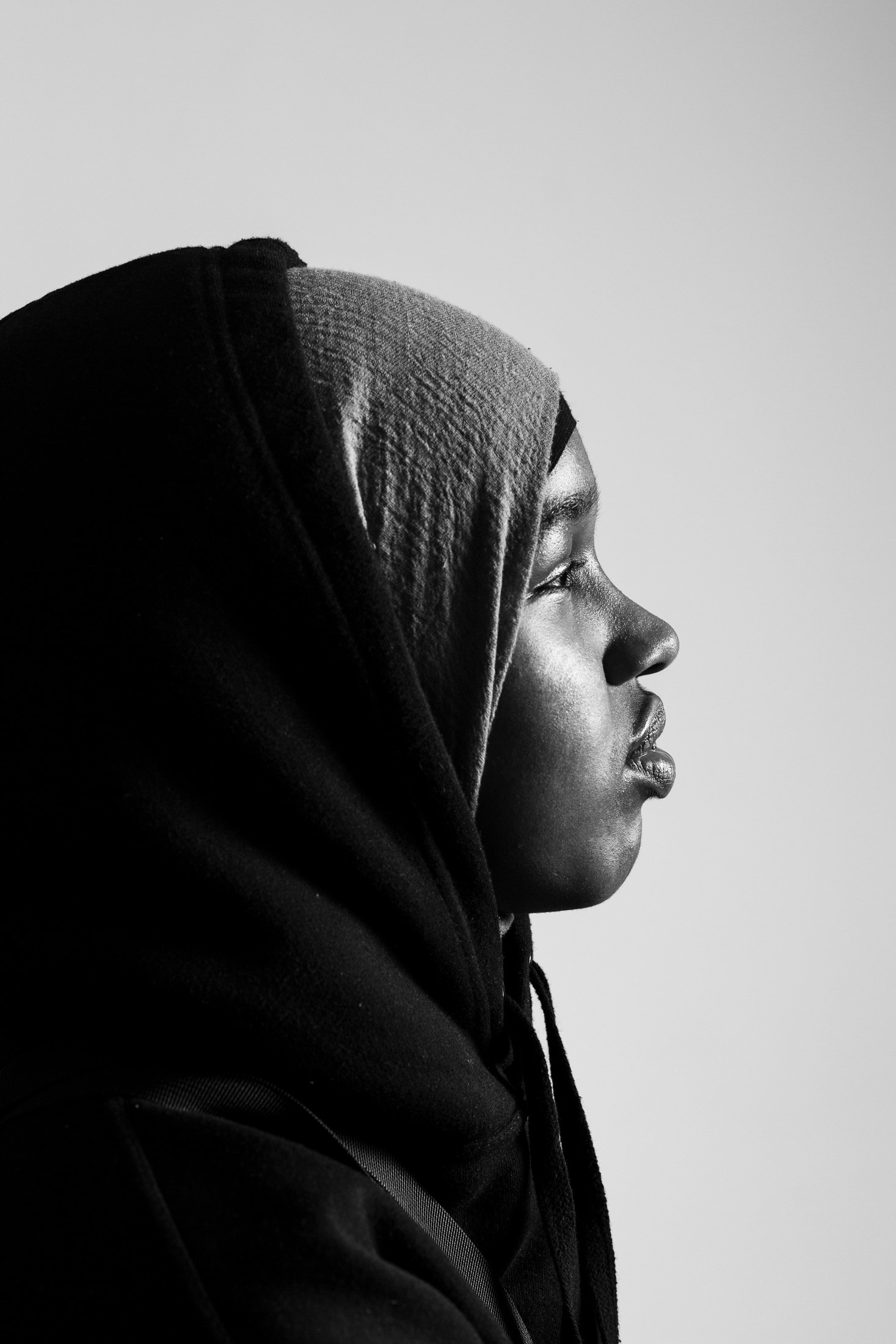 In terms of the increasing popularity of Birmingham music at the moment, Ruumi thinks the internet has helped, but also the attitude of Brummies. "People in Birmingham do not give a fuck, I think that's the mentality that we have," she said. "Like, we don't care if you don't accept us, we're still doing our thing."
Ruumi said that while her parents, particularly her mum, needed a bit of convincing to support her chosen career, they're on board now. She said: "Recently, I have shown my mum [that there is] a different way. Like, listen, this is what I want to do. I'm getting more work. I'm getting paid for what I'm doing."
She continued: "At first she wanted me to go to uni and all that stuff, but I thought to myself, it's my life at the end of the day, and trying to convince a Somali mother is a myth, but we got there in the end. She's very supportive now. She's just telling me not to make any mistakes or, like, waste my youth."
In December 2017, Ruumi delivered a TEDx talk where she spoke about her career and what it's like to be the only hijabi in the room and also easy to spot with her trademark sunglasses. She said things are yet to change, but she's making it work for her. "I used to be scared, like, ahh, that person is going to judge me for being a hijabi, or they're not going to look past the fact that I'm just wearing a scarf on my head, but I just thought to myself, fuck it, they're going to have their opinions on me anyway."
Ruumi doesn't let people underestimate her because of her age. "A lot of people try to downplay what I do because I'm only 19," she said. "But in the same way, I feel like it's a good thing — I don't watch what other people say or do.
"Like, I take it on the chin, I'll just prove everyone wrong, I guess."