This is Rizki Yuliani, a 28-year-old Suzy fan from Jakarta, Indonesia.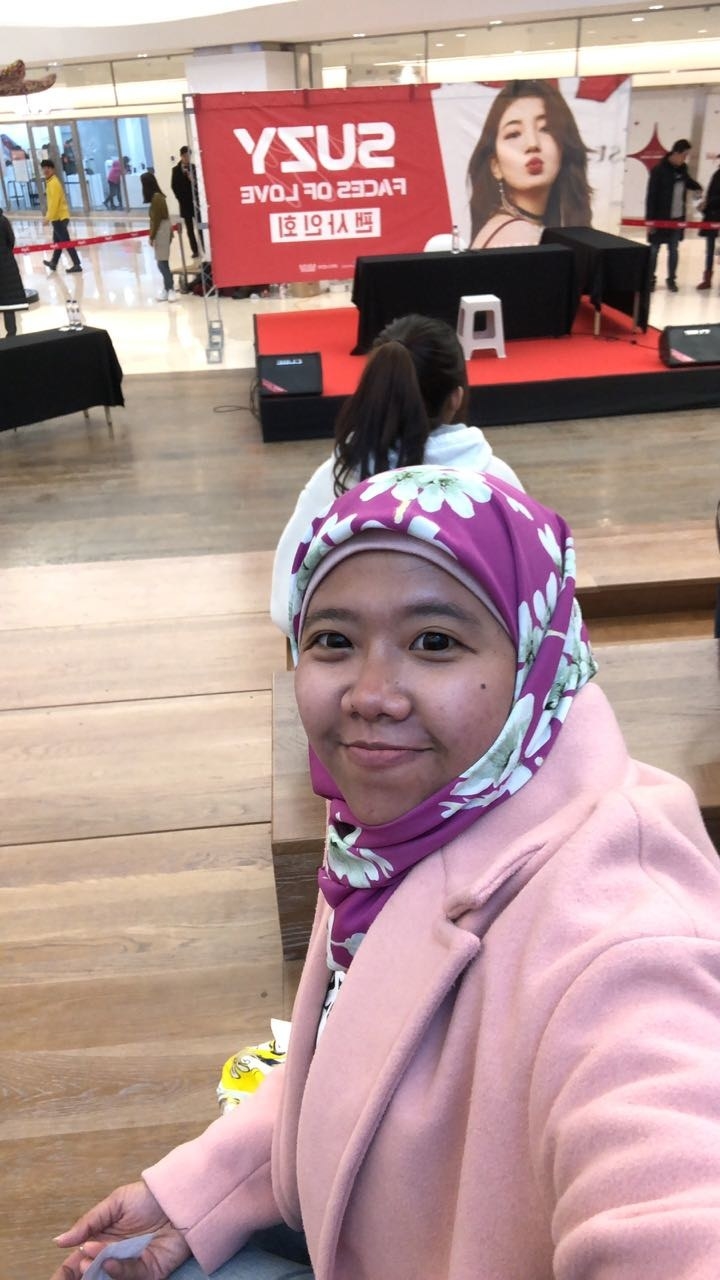 She told BuzzFeed she never expected the interaction to go this viral.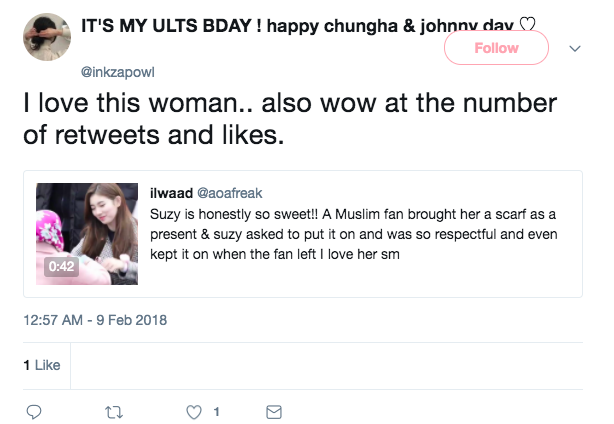 Yuliani has been a fan of Suzy since she was in the Korean drama Dream High seven years ago. She said, "For me, Suzy is a humble and multitalented Korean superstar."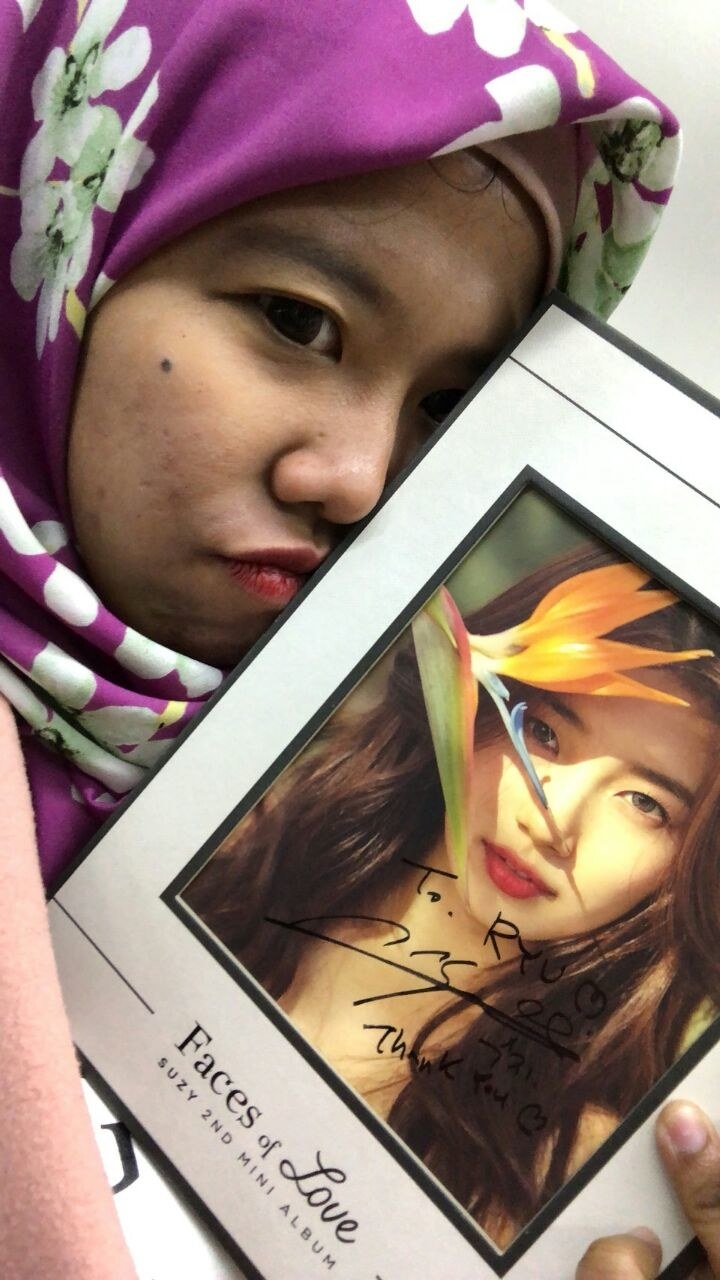 Talking about why she gave Suzy a headscarf, she said, "I love to wear it and I wanted to give something I love to her."
She said, "A lot of them feel curious about my moment with Suzy, and how Suzy looks like in person."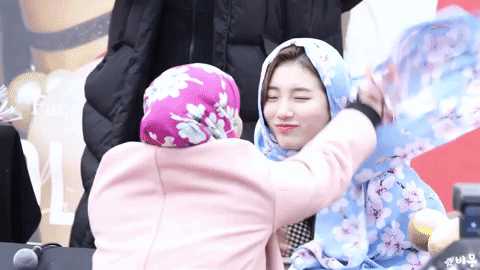 People think the moment was really cute.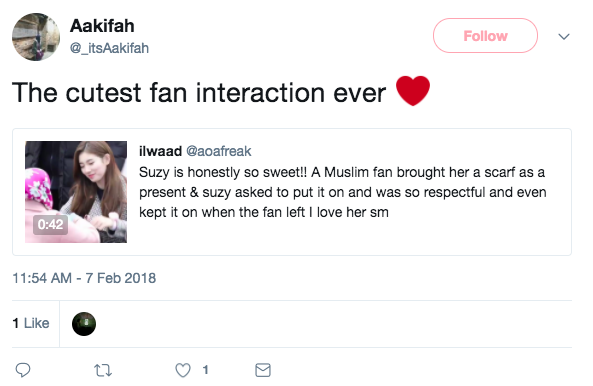 And some people have been discovering Suzy through the viral video.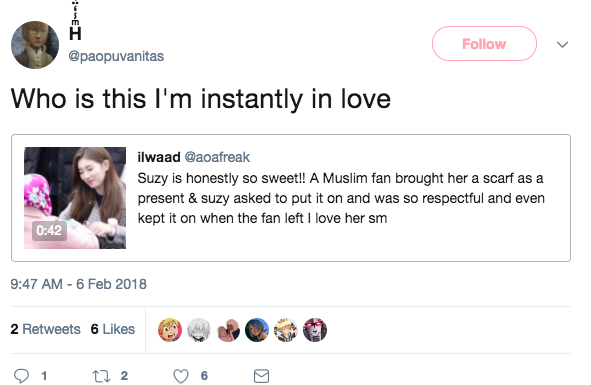 But mostly, they fell in love with Suzy.
❤️