Laron Franklin, 15, and Jaisjuan Brown, 16, are high school students from Racine, Wisconsin, who bought their principal, Jeff Miller, 40, a very special pair of jeans.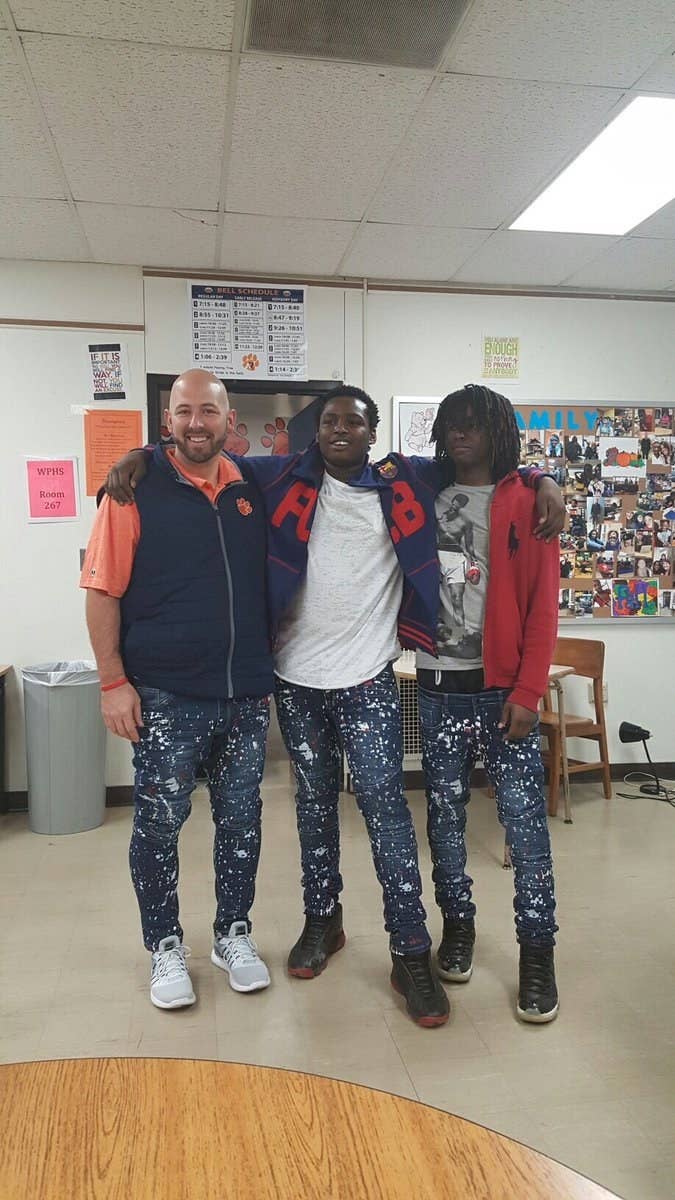 Miller said he never expected pictures of him wearing the jeans to go viral.
But people really loved it.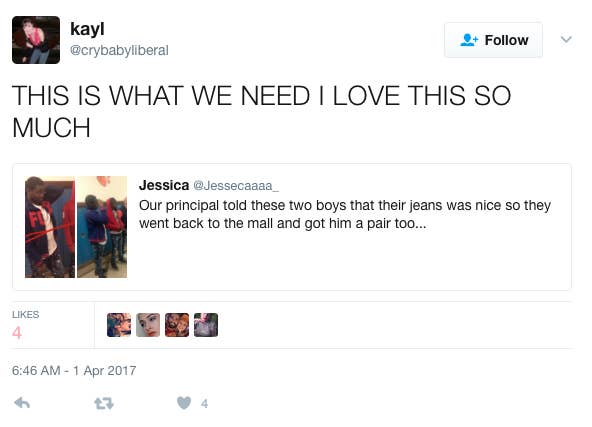 And think it's pure.