This is Kalin Elisabeth from Gwinnett County, Georgia.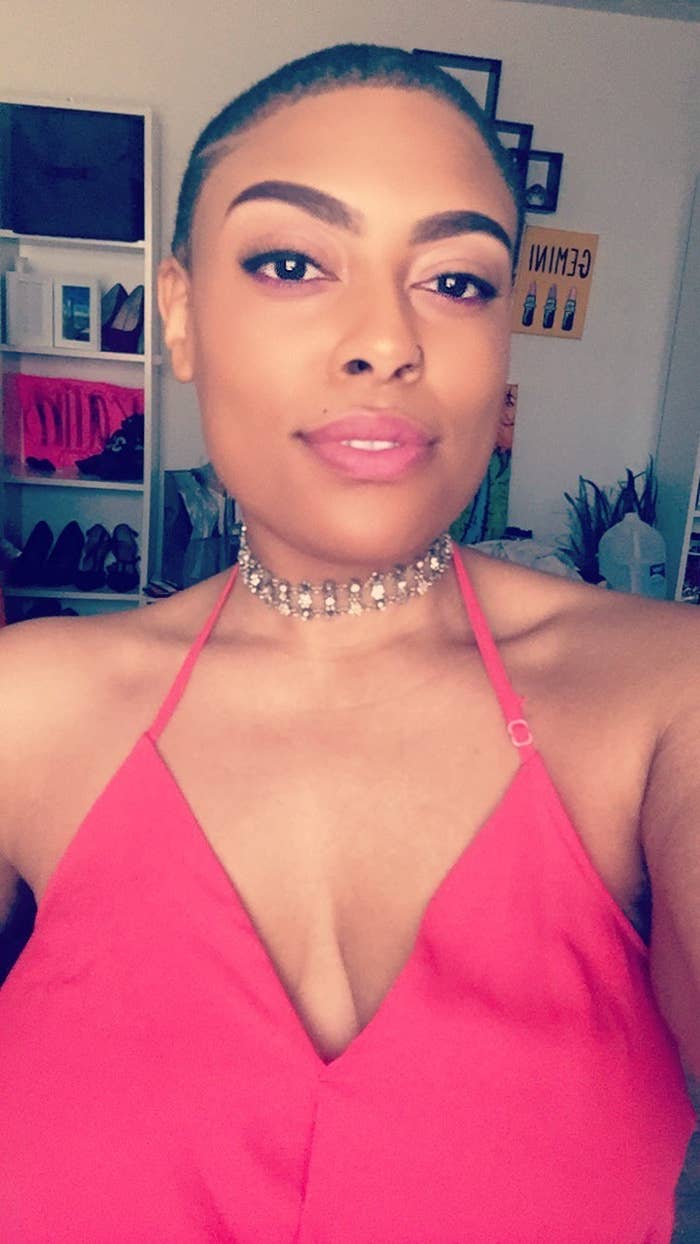 Elisabeth told BuzzFeed News she was at a baby shower and wanted to take this squat pose photo.
She said: "I did the trendy squat for one of my poses and when I got up... My knees were not too happy about that decision, LOL. I wasn't looking at anything, as many people think. I was just in agony."
The pose instantly became a relatable meme.
Elisabeth said her mom is getting a kick out of all this and her friends have been super supportive.
Elisabeth said it's difficult to choose a favourite, but this one about getting down on a short man's level leaves her in stitches every time. "I'm so sorry to my short fellas, it's all love," she said.
People have edited her inside a car.
With the "tired SpongeBob" meme.
And the Walmart boy.
What a week.