This is 6-year-old Tijn from the Netherlands.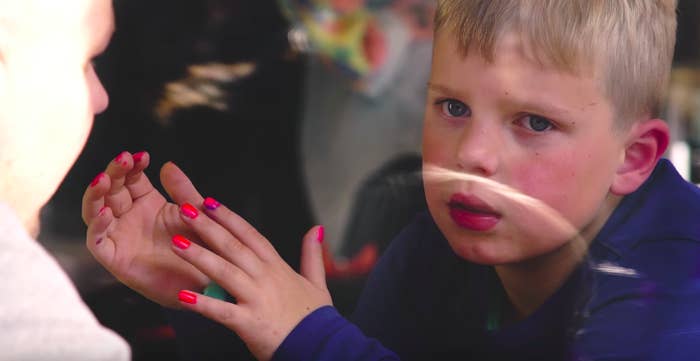 Tijn has brain cancer and has been told he has less than one year left to live. As part of his bucket list he wants to help as many children as possible.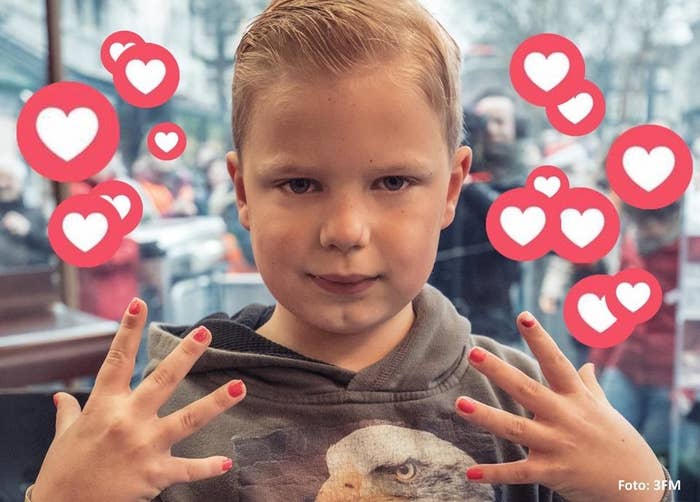 Last week, Tijn and his dad appeared on Dutch radio programme Serious Request and challenged people to have their nails painted by him for charity.
People started lining up outside the radio studio and asked Tijn to paint their nails.
On Thursday the hashtag 'heelhollandlakt' which means 'all of Holland paints' and was the top trend in the Netherlands.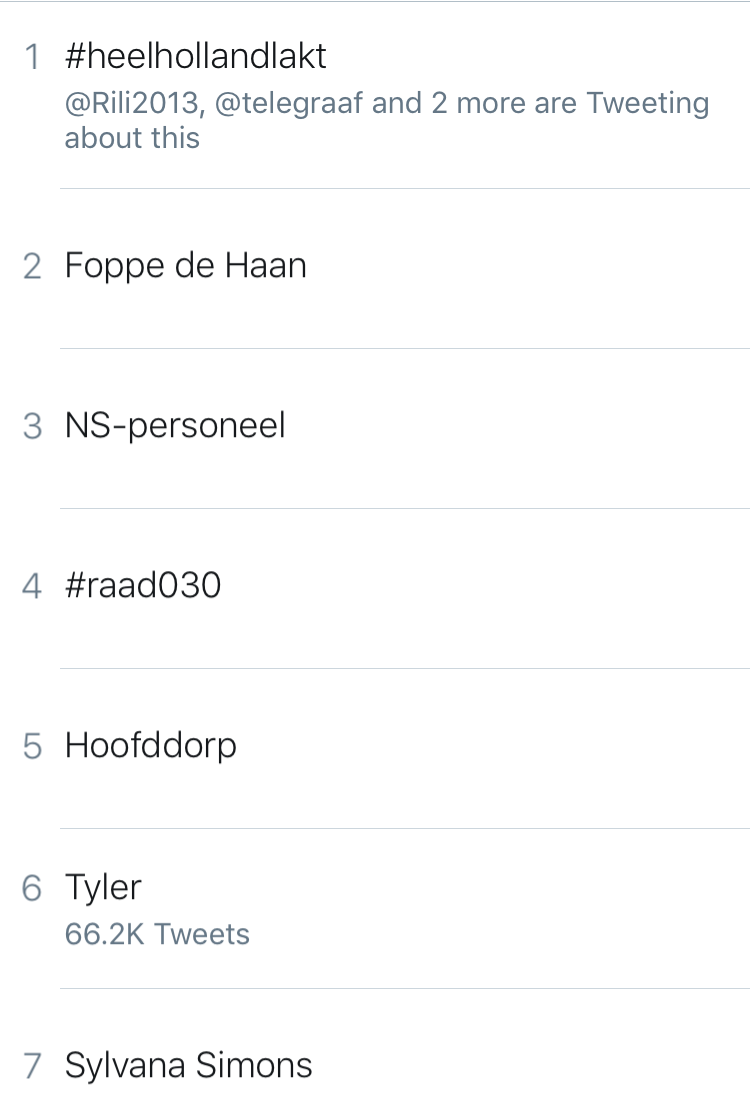 People were moved by Tijn's wish and soon many people got involved and challenged their friends.
Including a few famous faces like DJ Armin Van Buuren.
And eventually Mark Rutte, the Prime Minister of the Netherlands, joined in.
Tijn was also on the front pages of several Dutch newspapers.
The Red Cross told BuzzFeed News they hadn't seen anything like the reaction to Tijn's plea. More than €2 million has been raised for the charity.

During his visit to the radio station, Tijn's requested Katy Perry's Roar and said it was his favourite song.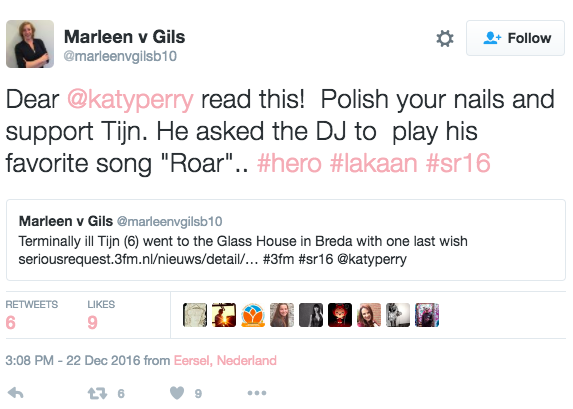 Since then people have been trying to get Perry's attention.
♥️
Last night, Tijn was invited on stage for the reveal of the total amount that has been raised from the entire programme and 3FM's DJ Domien Verschuuren called Tijn 'the man'.