The far-right English Defence League held a protest in Birmingham on Saturday, in response to last month's Westminster attack.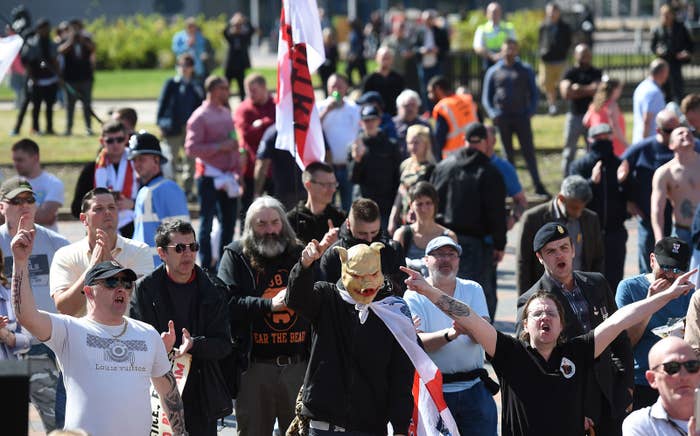 During the protest, Saffiyah Khan, from Birmingham, came face to face with EDL leader Ian Crossland.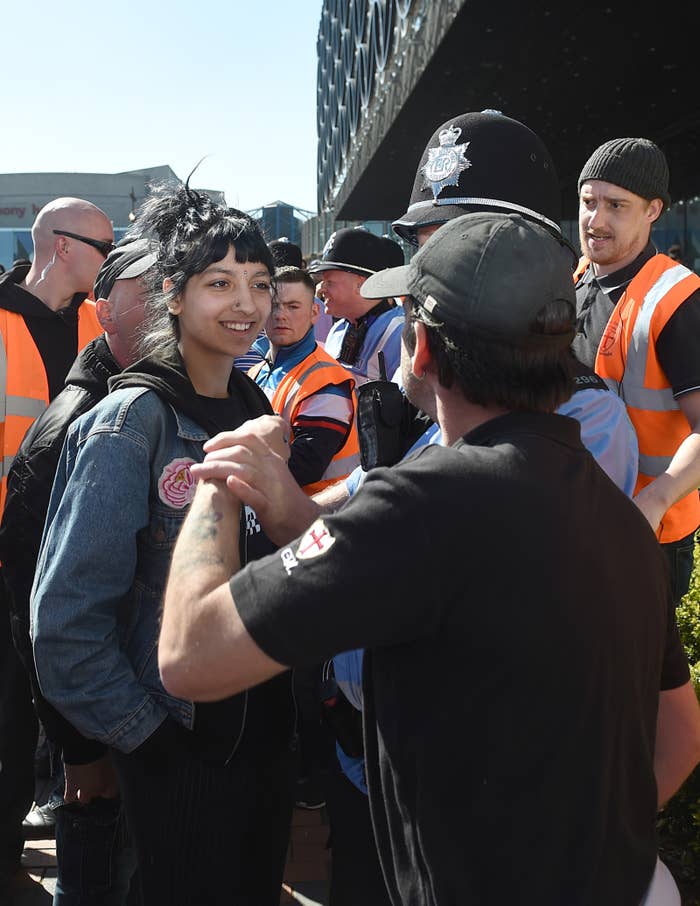 Khan told BuzzFeed News she was completely low-key at the protest and didn't say anything until a Muslim woman in a blue headscarf (pictured below) was surrounded by EDL members.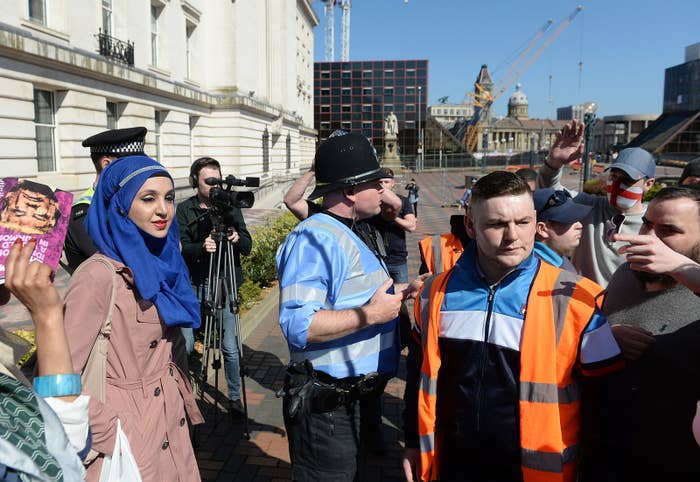 During the rally, Press Association photographer Joe Giddens snapped several pictures of Khan facing off with Crossland.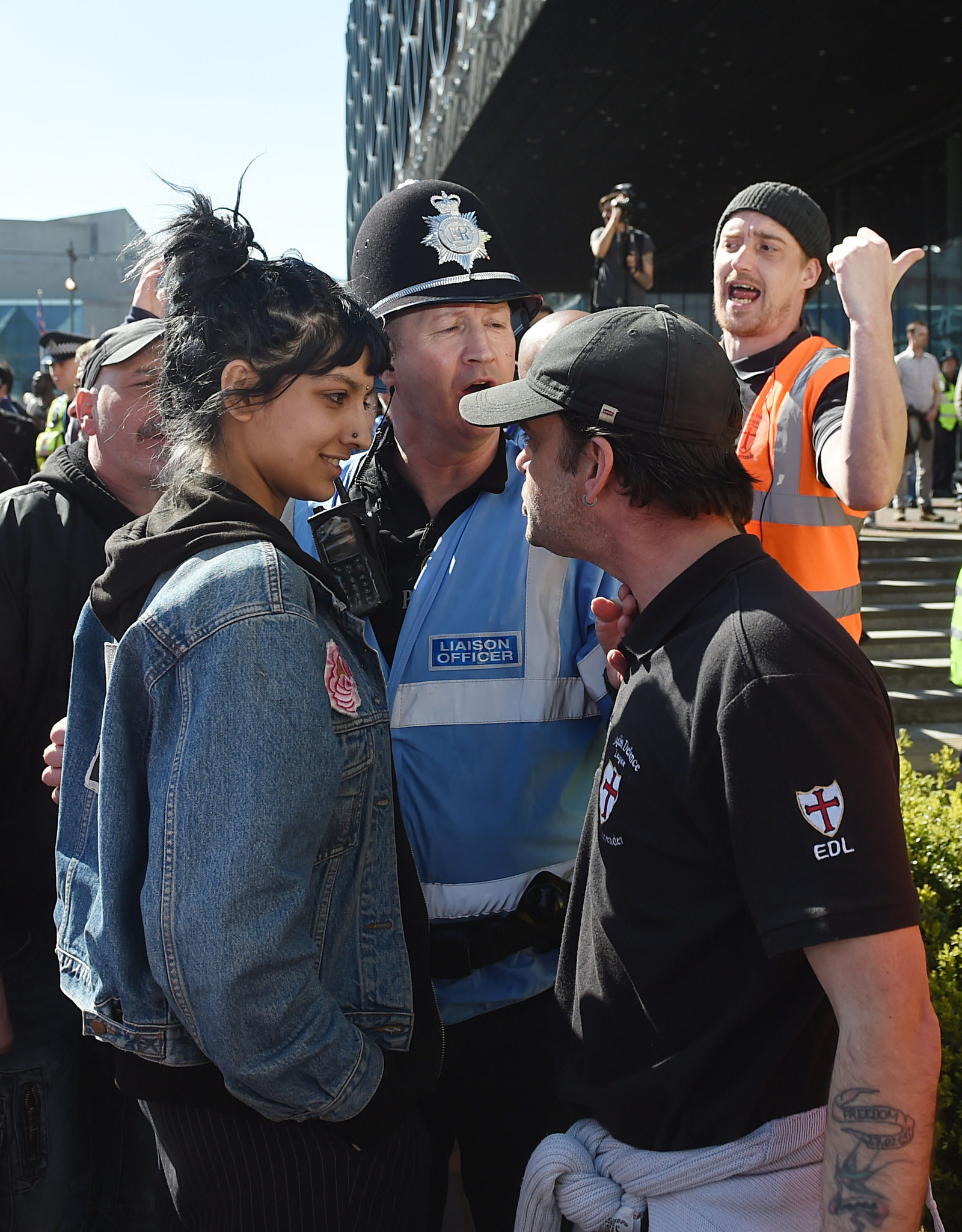 The photo of Khan quickly went viral on social media. The Labour MP for Birmingham Yardley, Jess Phillips, praised Khan as a "real Brummy".
And many, many others soon followed.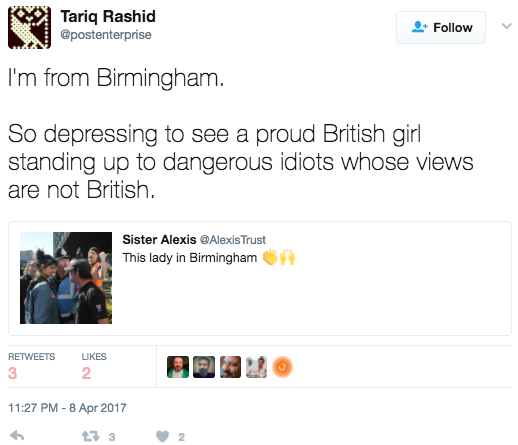 Some called the photo amazing.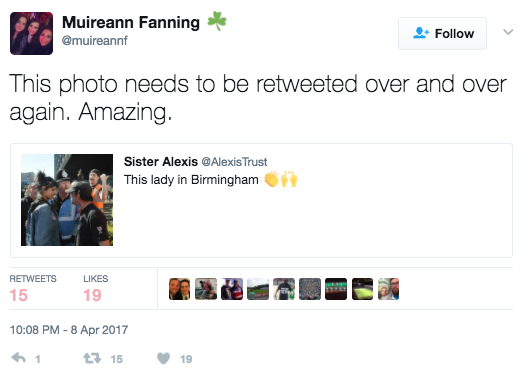 And loved that she kept smiling.
Earlier in the day, Birmingham Central Mosque held a tea party to counter the EDL protest.