A Muslim Blogger Has Come Under Fire For Her New "Extremist" T-Shirt Range
YouTuber Dina Torkia has deleted the photos promoting the design after campaigners accused her of "glamorising extremism".
by
,
Yesterday, Youtuber Dina Torkia unveiled an upcoming T-shirt line with the word "extremist".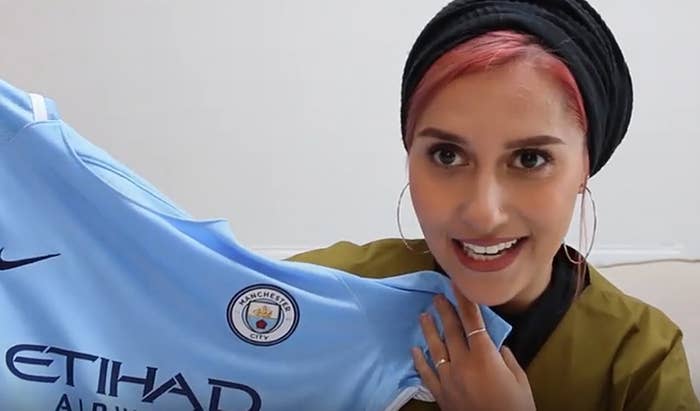 The shirt didn't go down very well as people thought it was provocative.
And raised concerns about gendered anti-Muslim sentiments.
Shaista Gohir, the chair of Muslim Women's Network, a national women's rights charity which has a victim-support helpline, responded to the T-shirt, describing it as "irresponsible" in the "current climate".
"She's putting her followers in danger," Gohir said adding: "People are getting attacked anyway without wearing this T-shirt, so obviously that's going to make people more vulnerable to attacks because it will look as though people are being deliberately provocative. I think it's a bad idea."
When asked whether "extremist" was a word that should be redefined, she said: "Why should we be reclaiming that word? I don't understand why we would be wanting to reclaim the word and do what with it?
"There's all kind of extremists not just Muslim extremists, so why should we be reclaiming the word? You've got right-wing extremists as well. I'm baffled."
Lisa Zimmerman, the director of Integrate UK, a youth-led charity that tackles issues such as preventing radicalisation, told BuzzFeed News that she gets what they're trying to say but it's confrontational.
Zimmerman said, "The key is dialogue so people's misconceptions and fears are addressed. Terrorism isn't a joking matter, it destroys lives."
She added, "I think it's deeper than that – making a joke out of something so horrible is far more likely to increase tension than achieve what they want. Imagine seeing that if you were the mother of one of the children killed in Manchester and it risks glamourising extremism."
Asha Mohammed also from Integrate UK said, "It's not appropriate for today's society where Islamophobia is so high you can't wear that without precaution. You're putting yourself in danger walking around the streets."
But some people like the shirt.
And said people are being sensitive.
One Instagram user who said she was a Syrian woman in exile said she was deeply saddened by the T-shirt and said it would be a visual reminder of what she had endured.
Torkia herself is no stranger to hate speech, receiving anti-Muslim comments regularly. Last week she posted a video with over 175,000 views, in which she read some of the abusive comments she'd received.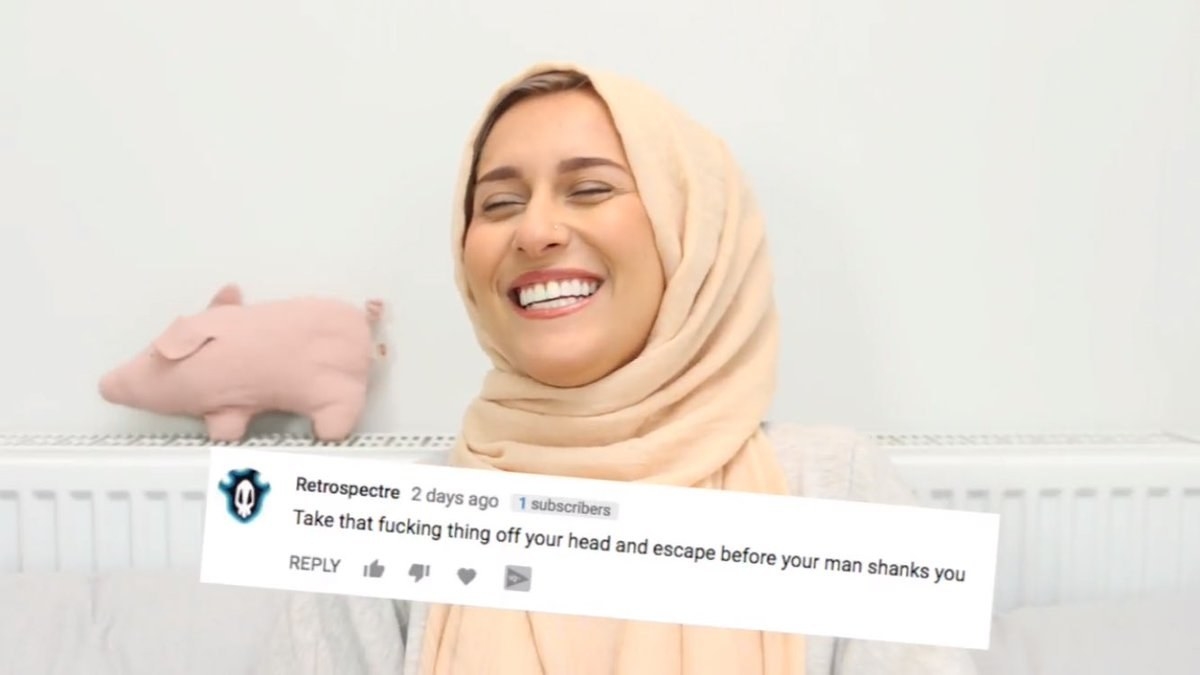 By Wednesday afternoon the tweet and the Instagram photos have been deleted.
BuzzFeed News has reached out to Torkia's representatives for comment.