Yesterday at 2am BBC World reporter Tom Donkin was seen jogging across the screen during a segment about Hurricane Irma.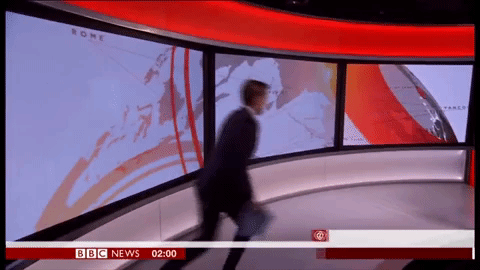 But his recovery from the moment didn't stop people from finding the humour in it.
People have called it "the best Hurricane Irma reporting".
And are finding the entire situation really funny.
But are impressed by his skill.
And have said the moment makes the TV licence fee worth it.