People Are Accusing The Eurovision Winner Of Cultural Appropriation
"Why do I feel like this stage is quite racist."
This year's Eurovision winner was Israel's act, Netta Barzilai.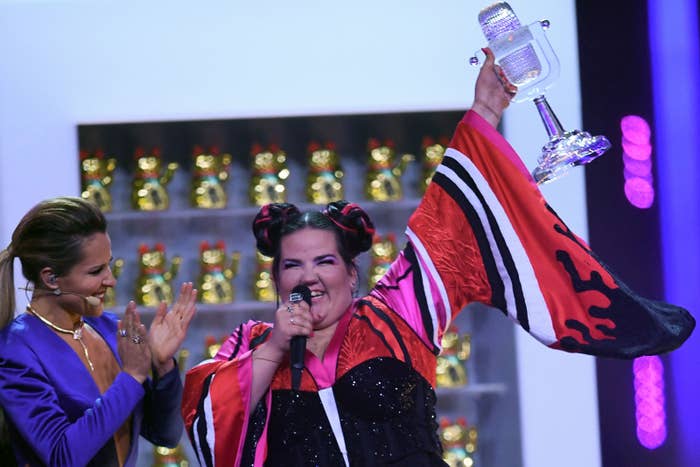 Barzilai won with with her performance of the song "Toy" and next year's Eurovision will be taking place in Israel.
Whilst Israel got the most votes, people have accused the performance of appropriating Asian culture
Actor Jassa Ahluwalia said "Holy $?#!, yellowface?!".
People are highly disappointed.
A representative for Eurovision has been contacted for comment.