Earlier this week, the website 8Shit.net posted an article with the headline "Jamaica Becomes The First Country To Make K-Pop Illegal."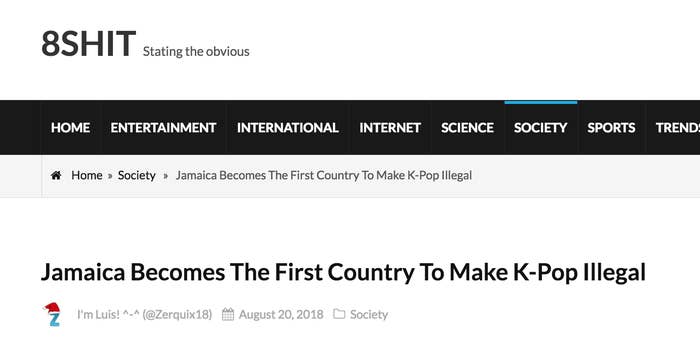 The three-paragraph story claims the Caribbean country decided to ban the popular Korean music "after several months of discussion."
"More and more teenage girls started following K-pop bands in Jamaica. They're obsessed with them and they're not doing homework, working or doing anything else," the Jamaican prime minister was supposedly quoted as saying. "Our boys are following K-pop too, and they're turning gay. This needs to be stopped at all costs."
There's just one big problem. Right at the bottom of the website there's a disclaimer that says 8Shit is a "satire news and humor" website and that all their content is fiction. (Shocking!)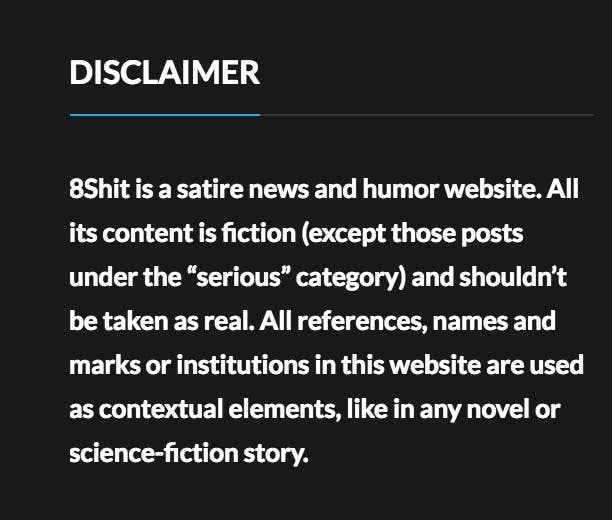 Still, that didn't stop a tweet featuring a screenshot of the article from going viral.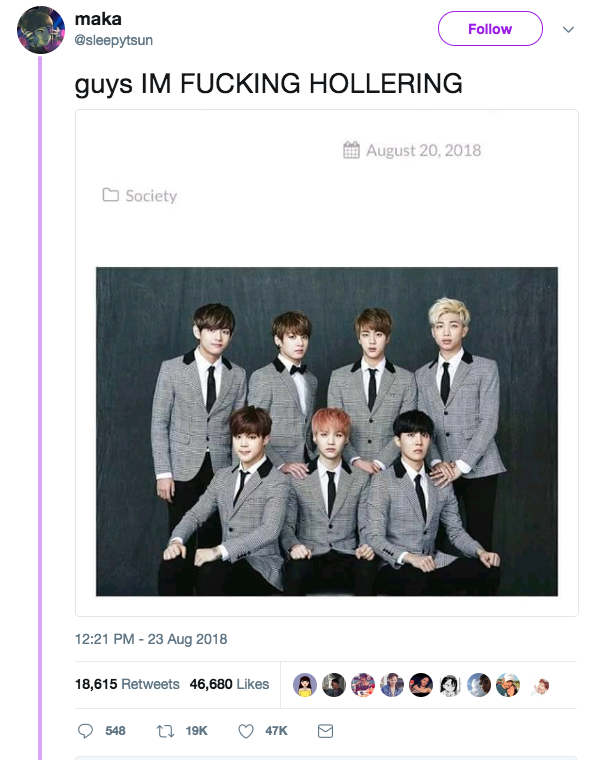 It wasn't clear if some people were aware of the joke.
Still, other more skeptical people didn't fall for it.
A spokesperson for Jamaica's prime minister ultimately stepped in. Robert Nesta Morgan, director of communications for Prime Minister Andrew Holness, replied to the viral tweet and said "This is NOT TRUE!!!!!"
So, fear not, Jamaican K-pop fans. This one is not to be believed.