On Wednesday, Theresa May became Britain's prime minister.
A new, authoritarian figure for trying times.
And as prime minister, May decided to reshuffle the cabinet and clean house.
Remember how Boris Johnson was gone? Well.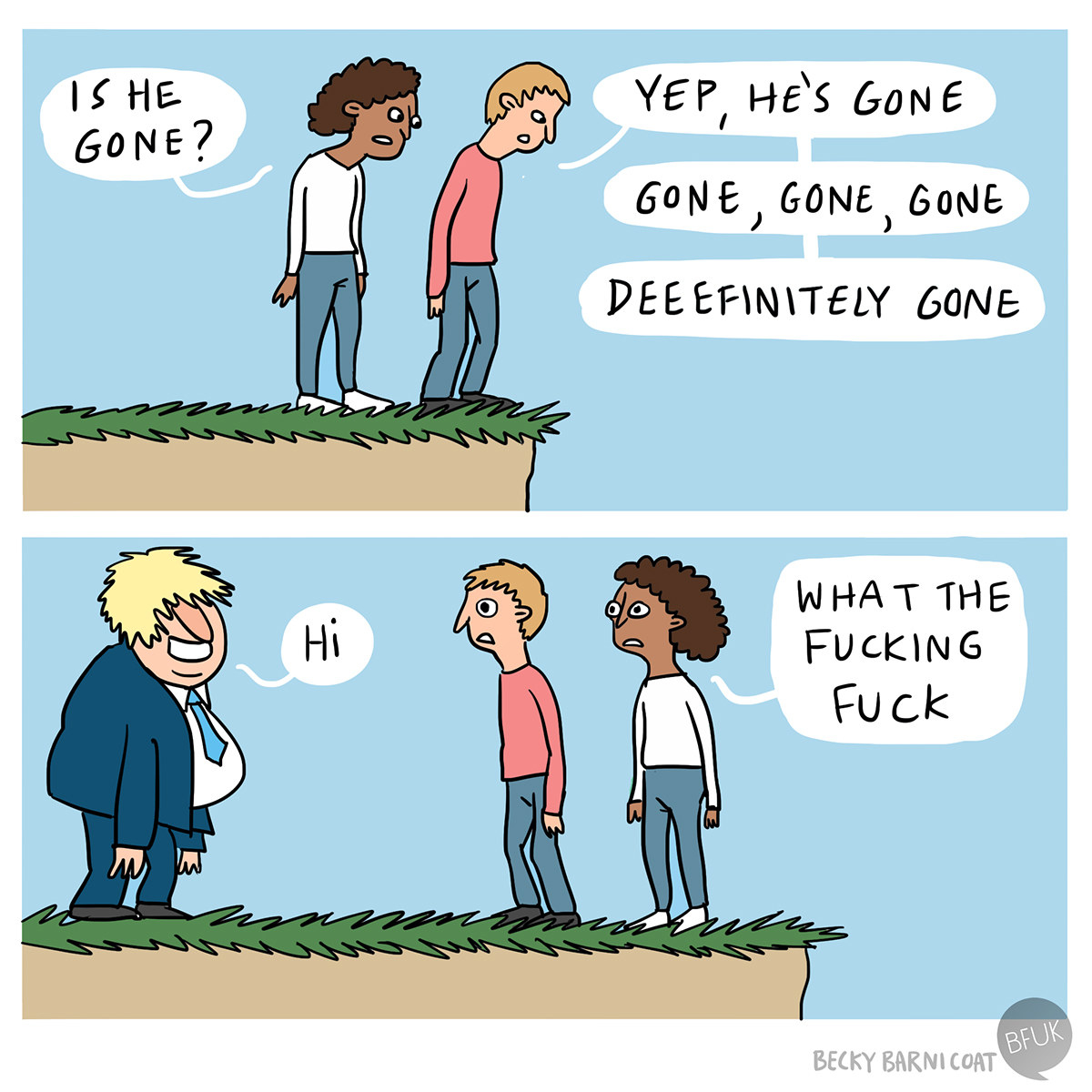 The news he was now foreign secretary left people seriously confused.
It left France's foreign minister saying this...
People were kind of concerned about how he might engage with the rest of the world.
What was May playing at?
We also learned that George Osborne wasn't chancellor any more. ☕️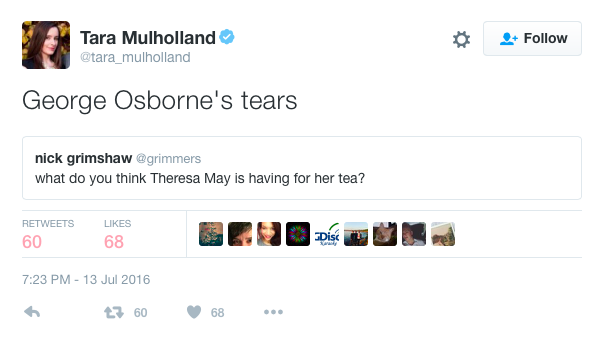 Then Thursday came around.
The morning dawned. People were still digesting the news of the night before.
What was she going to do next? It's fair to say journalists might have been getting slightly overexcited.
Well first up, she sacked justice secretary Michael Gove.
It was brutal. 😟
And for a little while, people thought Jeremy Hunt was no longer the health secretary.
Then the rumour was that he hadn't been sacked, he'd just moved to a new role.
It turned out, as ever on reshuffle day, that everyone had called it wrong.
People were overjoyed.
Meanwhile, Elizabeth Truss got a new job.
Earlier in the day, the assumption had been that Stephen Crabb was going to get Hunt's job.
Which meant it was time for some terrible puns.
And also for everyone to be completely wrong. Again.
There was also good news for Andrea Leadsom.
While Sajid Javid also got a new job!
However, there was also bad news for John Whittingdale. Or not so bad, depending on how you look at it.
There had also been a lot of people worrying that Chris Grayling would end up with a position in the Cabinet. Turns out they were right.
Damian Green went to Work and Pensions after two years on the backbenches and by this point the internet was struggling for interesting things to say.