This is 18-year-old Boy Roeles, an events security guard from Heerenveen in the Netherlands whose photo recently went viral.
Roeles said he didn't know about the photo until his girlfriend sent him a screenshot of this viral tweet:
An Instagram page dedicated to the best jawlines reposted the photo and it got over 210,000 likes.
Issa Van Der Heijden, 17, from Amersfoort in the Netherlands, told BuzzFeed News she took the photo for the simple reason that she thought Roeles was cute.
People really agreed with the whole "cute" thing.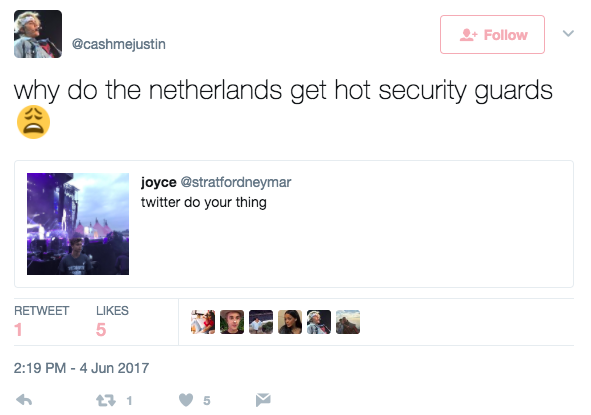 -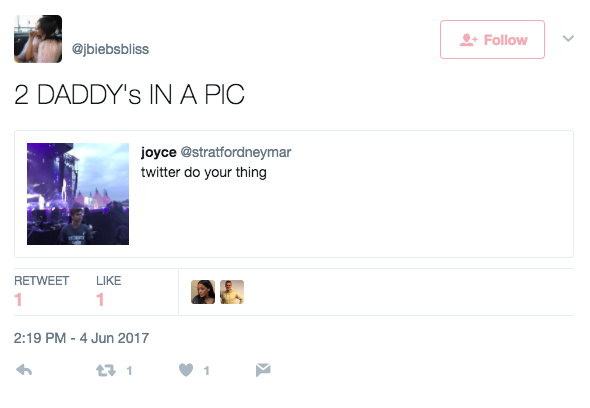 Within hours his Instagram account was found.
Roeles said people have compared him to Alex from Target.
Although he noticed that not all the responses to his photo were positive.
He told BuzzFeed News he hopes all the responses will be positive from now on.