This picture, which was posted on the Egyptian Dunkin' Donuts Instagram account, has caused a social media storm because it refers to the doughnut on the right as "half beauty".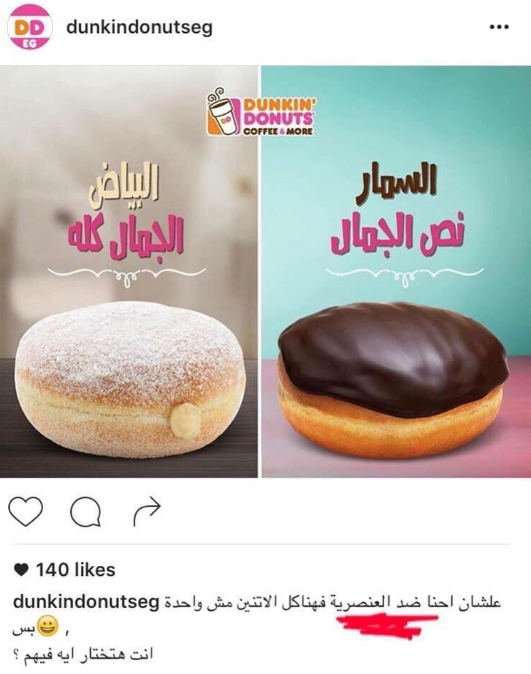 The picture says: "If darkness is half beauty, then whiteness is full beauty."
The caption underneath the photo reads: "Because we are against racism, we will eat both of them, not one only. Which one will you choose?"
People immediately called Dunkin' Donuts out.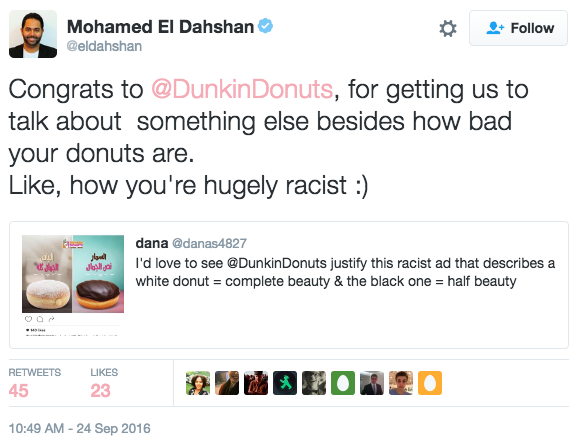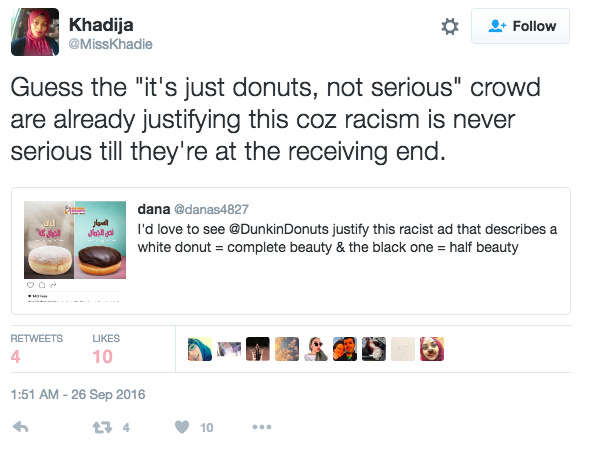 But not everyone saw it as racist, and defended Dunkin' Donuts.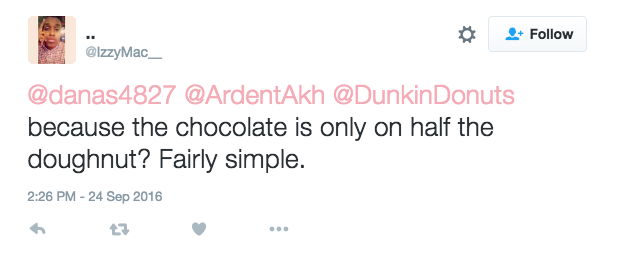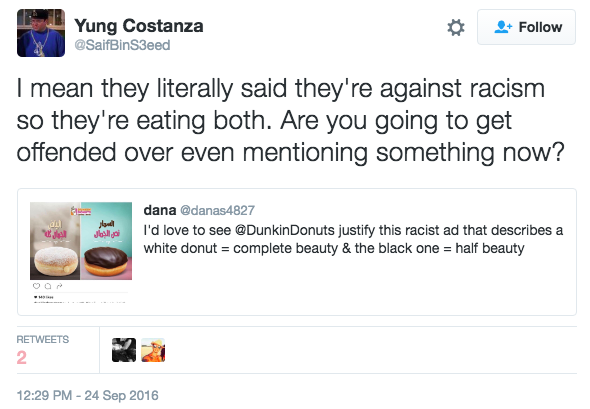 However, Dunkin' Donuts has since apologised and deleted the post. The company told BuzzFeed News in a statement:
"As soon as we became aware of the social media post by our Egyptian franchisee, we asked for it to be removed. Our franchisee immediately complied. We apologise for the offense this posting caused."