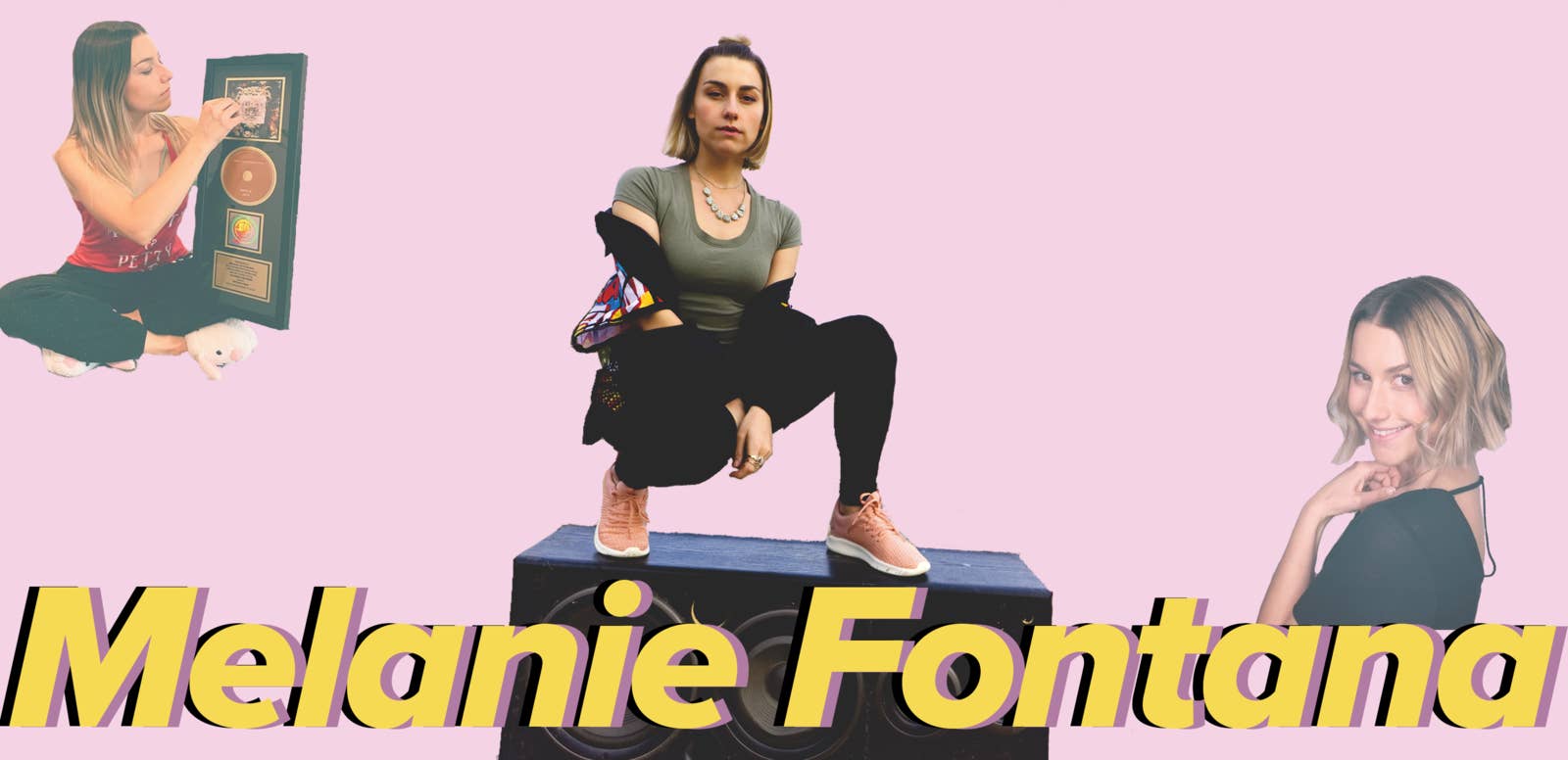 After more than a year of waiting, BTS fans finally got what they were waiting for: a new album from the boys in the form of Map of the Soul: Persona.
Within hours of the release of the first video for the album's first single "Boy With Luv" featuring Halsey, had smashed the record for the most views in 24 hours.
But the song, cowritten by American songwriter Melanie Fontana who has worked with artists including Justin Bieber, Britney Spears, and other Korean artists, almost didn't happen.
Fontana, 32, told BuzzFeed News, that someone from BigHit, the Korean entertainment company that manages BTS, contacted her via Instagram to discuss opportunities to work on the upcoming album, but because her inbox was full, the offer to work on the band's new album sat unread for months.
"Apparently BigHit reached out to me, the record label reached out to me, on Instagram, and because of the fact that I have so many BTS fans that reach out to me, I can't always reach out to everyone," Fontana told BuzzFeed News. "I have so many unread message requests I missed her, I missed the A&R in my inbox for months."
Although she missed the DM, the A&R persisted and eventually found Fontana through other means. Once asked about coming on board, her answer was "hell yes", Fontana said. And not only did she cowrite the song, but she also lent some background vocals and joined the band for their performance on Saturday Night Live.
Fontana previously cowrote "Euphoria" for BTS' Jungkook on the album Love Yourself which got to number 2 on the Billboards World Music chart, kickstarting a successful partnership with BigHit.
She told BuzzFeed News:"I was called into cowrite with a producer named Candace Nichole Sosa and her partner DJ Swivel.
"We were essentially tasked with writing a pop song in the hope that it would be placed with someone amazing, and that someone amazing would hear it and take it, and that pretty much is what happened with Euphoria and Jungkook."

When working on "Boy With Luv", Fontana, who wrote the song with her husband Michel "Lindgren" Schulz, said she received a lot of instructions from the record label and the band in putting the song together. (The track lists seven other songwriters and composers as having worked on the song, including BTS' Suga, J-Hope and RM.) They wrote their version of the song in English and sent it to the label. Fontana said the band have "a strong identity and a strong vision" and that while it wasn't easy to write, it was easy to work with them.
"They know exactly what they want so as a songwriter that's a godsend," Fontana said. "So I just basically take their idea and put my poetry to their idea and that's how it worked." Fontana said her aim was to create something "memorable".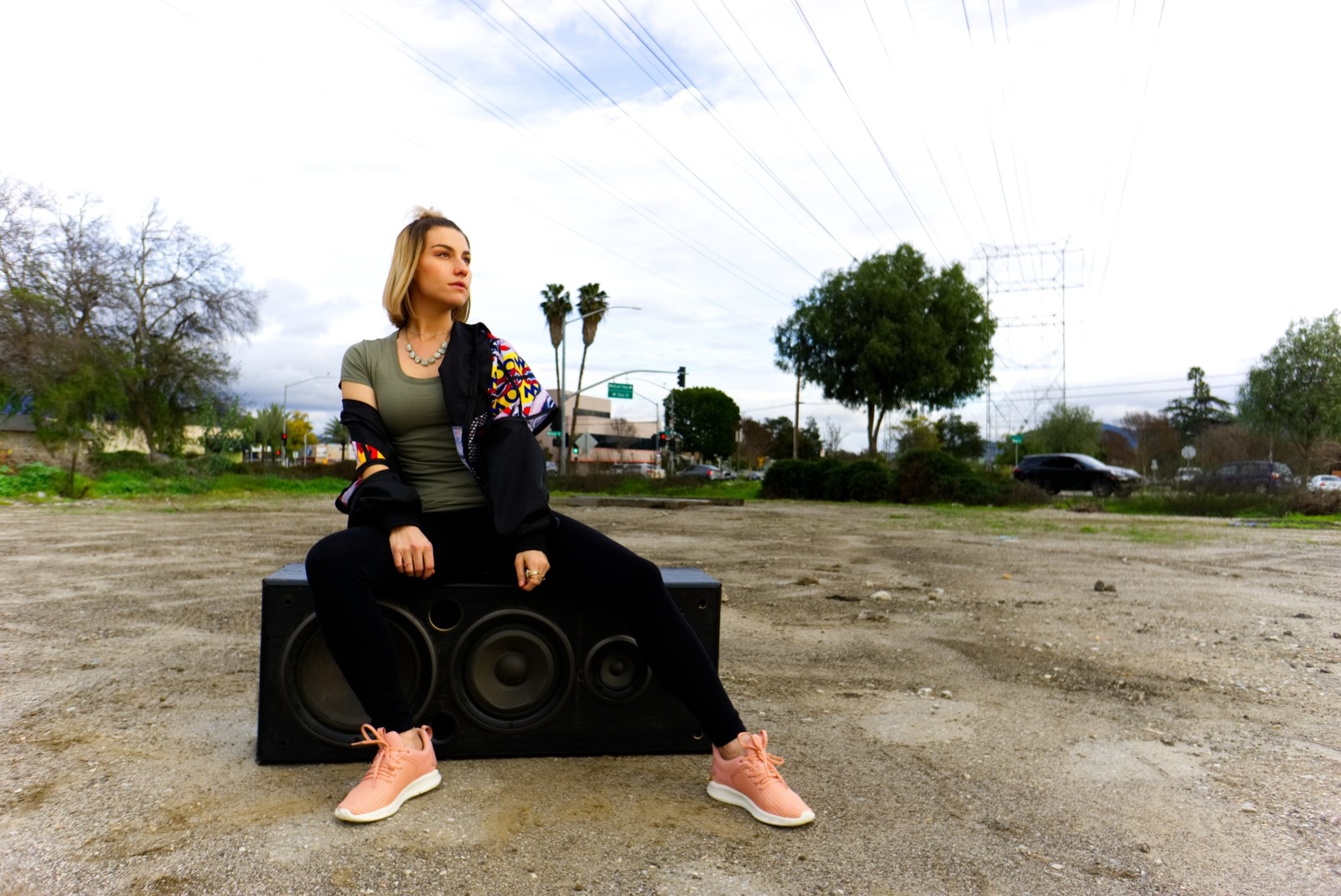 At the time, however, Fontana still had no clue that it was going to be the title track until the Grammy Awards when the label rep said: "By the way, you have the next BTS single."
"Me and Lindgren just looked at each other like be cool, be cool, be cool. But we were not cool, we were excited," Fontana added.
Since the single's release, Fontana has been overwhelmed by the response. "I know there's always going to be people who might say negative things but as far as I've seen on the internet – which is the cruelest place on earth – there's been nothing but kindness and loving words for this song," she said.
"I feel honoured because you know these collaborations can be viewed as [them] moving away from their Korean foundation, their background. But, no, they're not it's a very subtle and beautiful collaboration. It's not like hey, here's Halsey. It's like hey, this is us, we are a team, Halsey is part of our family. You know?"

Online there has been a huge outpouring of love for Fontana. Fans have been creating fan art for her, and she was even stopped for selfies by fans waiting to get tickets for BTS' historic Saturday Night Live performance. Fontana said that she watched reaction videos of BTS fans watching the music video but she got emotional and cried, so she had to stop.
There's also been discussion online about some of the lyrics on Map of the Soul: Persona being gender-neutral as fans believe the lyrics don't appear to suggest the gender of the singer.

Fontana said: "For me I love that it is a bit gender-neutral. I love that people can listen to the song and feel how they feel without having to pinpoint exactly who are what gender the person is.
"And when I love about BTS is they really thrive in androgyny, they thrive in this place where they're not afraid to sing a feminine melody and then also rap 30 seconds later, like hip-hop, hard hip-hop rap. So, for me, it's not a shock that these theories are coming out because BTS are about inspiring all communities to be thoroughly themselves."
Fontana continued: "I'm a big fan of bringing everyone together, and I think that's what BTS' strength is as an artist, they bring people together from all walks of life. They have a little of every genre, of every mood on every album.
"And even frankly in every song, there's rapping, there's singing, there's moments of heartbreak, there's moments of sheer like chanty ecstasy."
Fontana said she was pleasantly surprised to have been asked by the label to do vocals on SNL. "You know Ariana Grande is bringing Victoria Monet and Tayla Parx around and they write all her biggest hits with her so I think they're on that 'it's all in the family wavelength' which I'm honoured to be a part of."
Fontana said BTS made the performance easy "because they're such pros". "They just walk onto the stage and do their thing and they're so kind and cool."
When asked if she'd be touring with the band like how Parx and Monet are touring with Ariana Grande, she said: "I would love that. I mean, that hasn't been confirmed but I would absolutely love that."

Fontana said that working with BTS has changed her life. "I'm honoured to be in this position because I've been through a lot of shit, I've been promised a lot of things and a lot of it hasn't really happened," she said.

"What I love about BTS and their label is that they're straightforward and honest with me and doors opened to me being me on a track and I feel so grateful to be even a small piece of their puzzle. They've got Halsey now onboard, so it's been career changing for me. I've just been in and out of crying this whole time I've been in New York."
"The guys are amazing," Fontana added. "They are amazing humans, so easy to talk to and work with."
CORRECTION
Seven other songwriters and composers worked on "Boy With Luv" including BTS' Suga, J-Hope, and RM. A previous version of this article implied that Fontana and Schulz were the sole writers of the track.