Meet 16-year-old Itati Lopez and her mom Silvia from California.
Itati told BuzzFeed News that last week she came out of the shower to to find her mom taking a selfie.
People are relating hard to the video.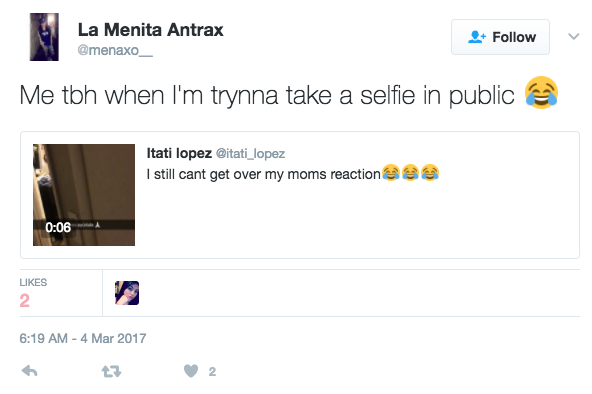 Itati filmed her mom's reaction after her tweet went viral.
She said she can't believe it's gone viral and that it has made her happy.
And now Silvia has been added to the 2017 meme calendar.
Looks like there are no comments yet.
Be the first to comment!