Meet 21-year-old Dwi Idayuni and her sister, 19-year-old Dwi Intan.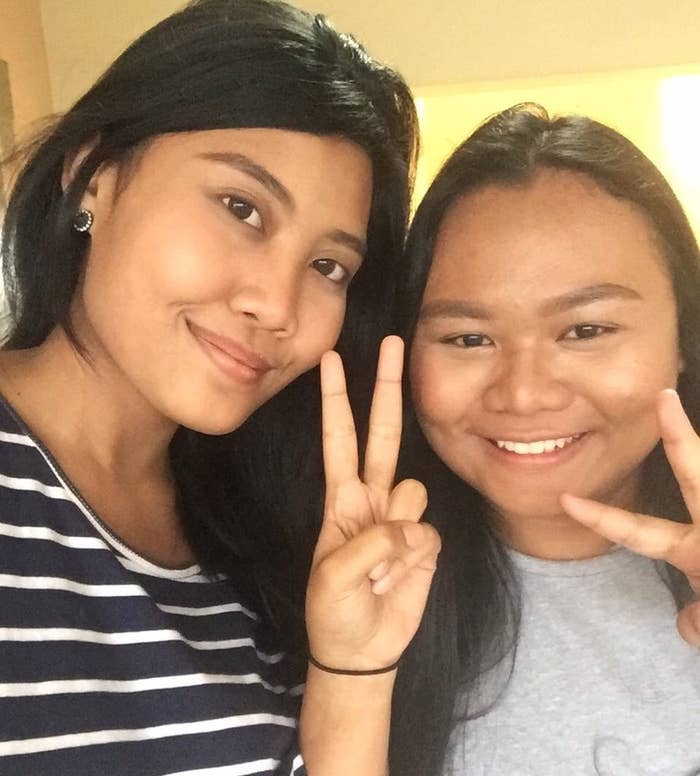 Recently, their mother asked them to chop up some onions.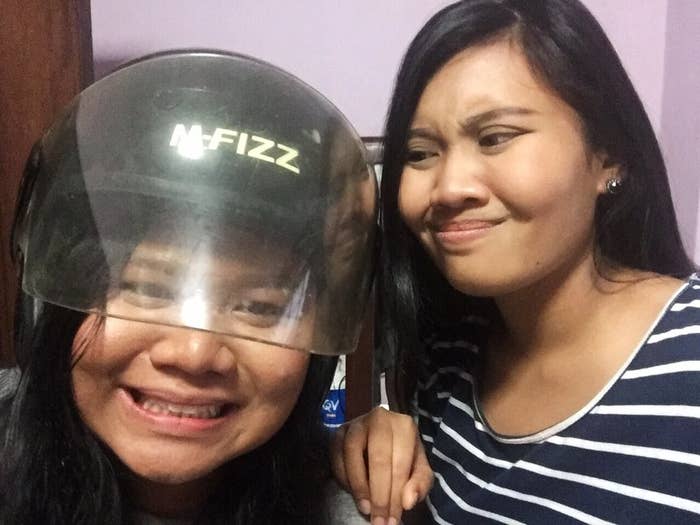 Intan said that the helmet didn't even completely prevent her from crying, but it did "prolong the no-sting time".
Some people related to the hack and mentioned what they've used in the past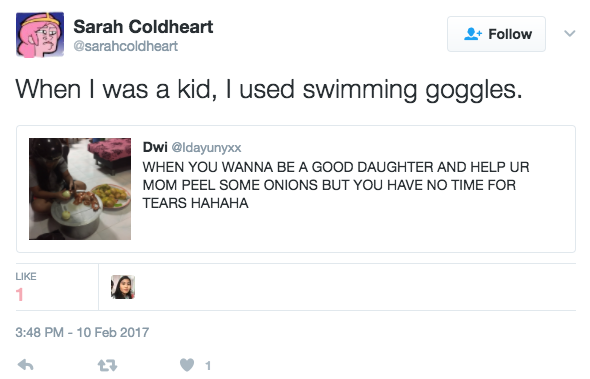 But most people were just laughing.