Kylie Jenner's makeup line, Kylie Cosmetics, has been sharing makeup tutorials on Instagram and Twitter that have Korean music playing in the background.
This first one that was reposted had the Exo song "Lotto".
Then she reposted this makeup tutorial with NCT's new song "Boss".
And yesterday this video was reposted to Kylie Cosmetics with Dean's song "Bonnie and Clyde".
Fans instantly recognised the music.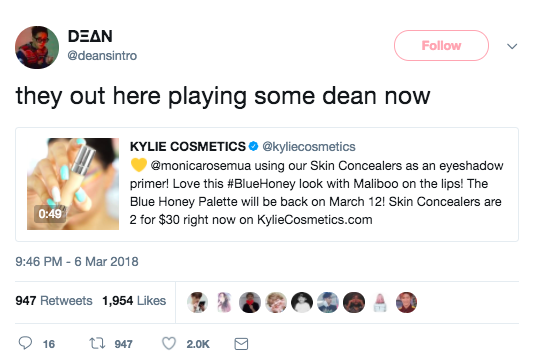 And freaked.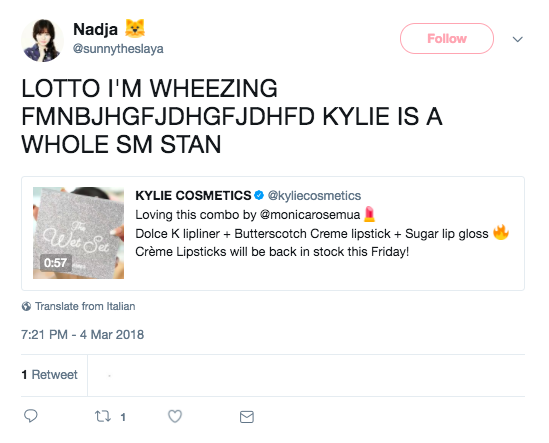 But some fans were more critical.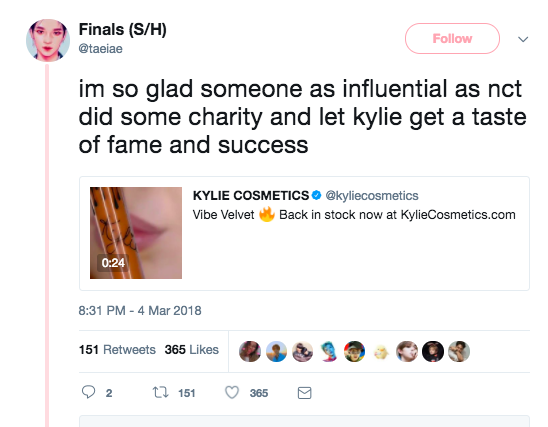 And have a conspiracy theory that Kylie Cosmetics is using K-pop for clout.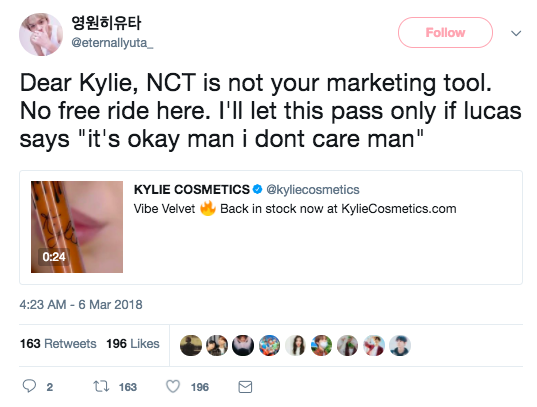 For instance, this tweet has only 152 retweets.
Whereas the makeup tutorials with K-pop songs have thousands of retweets.
BuzzFeed News has reached out to Kylie Jenner's reps.