Kensington Palace Just Changed Its Twitter Profile Picture To Include Meghan Markle
And the bio changed too!
Before the Duke and Duchess of Sussex got married, this was Kensington Palace's Twitter profile picture and bio.
It was a photo of Prince William, Kate Middleton, and Prince Harry at an event for the charity Heads Together in 2016.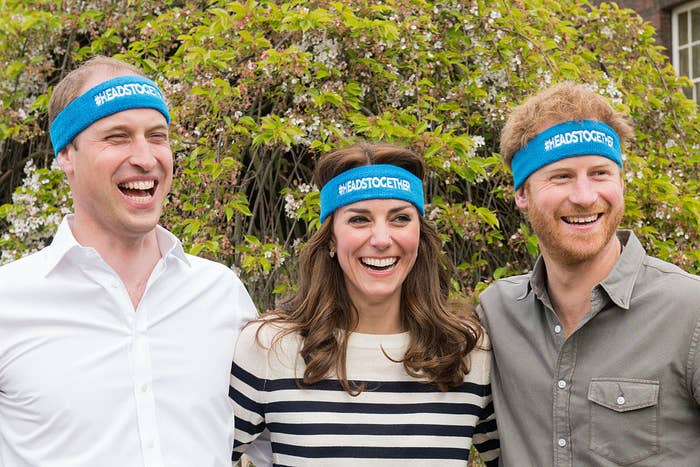 But now it's a picture of the Duke and Duchess of Cambridge and the Duke and Duchess of Sussex.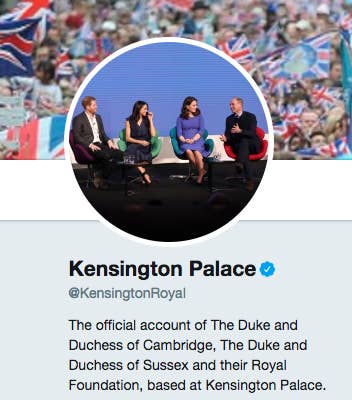 The photo is from earlier this year and was the first official joint engagement of the royal couples.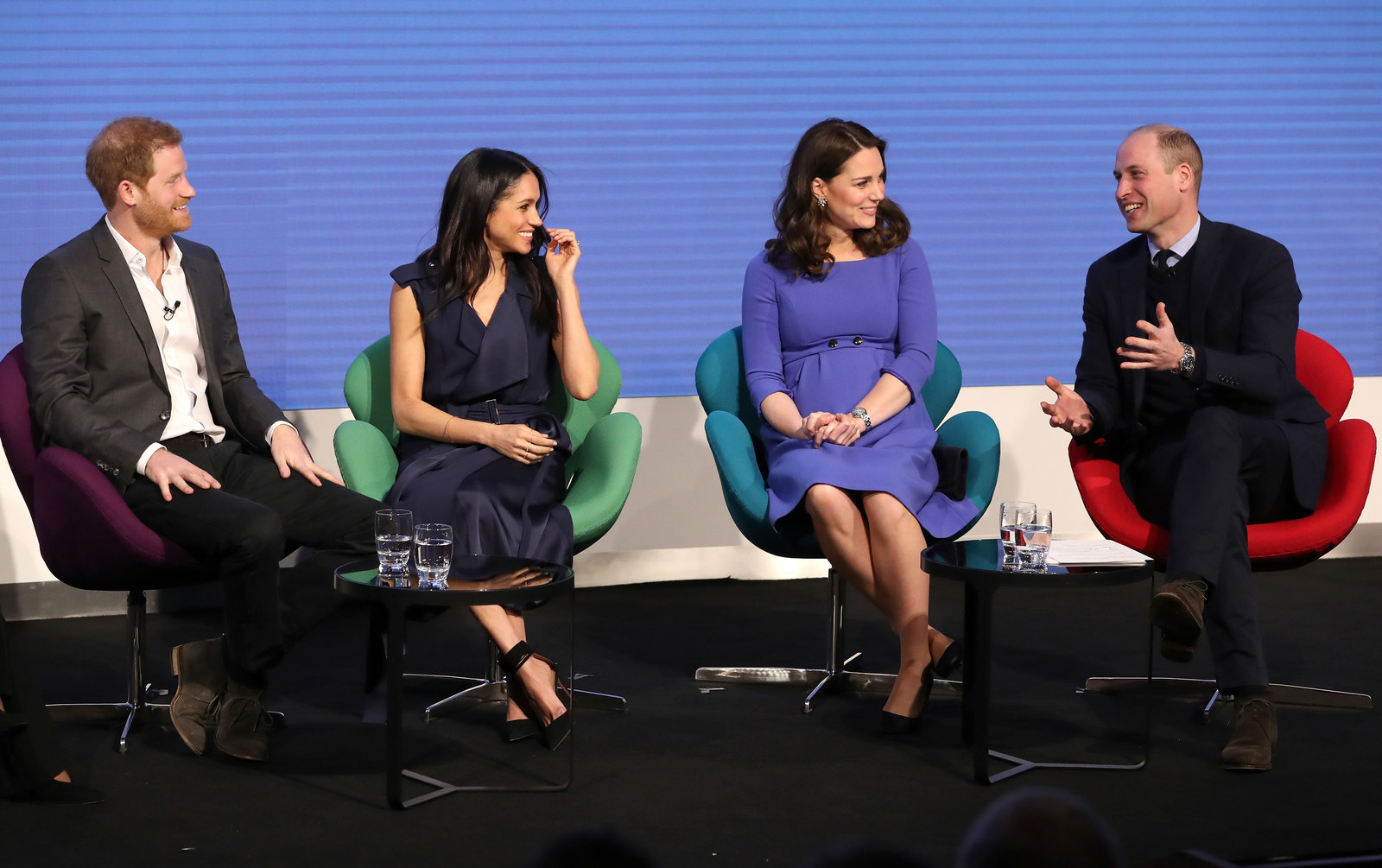 It's now an official family affair.