You might not know his name, but there's no way you don't know Kayode Ewumi's face.
In the summer of 2015, the then 21-year-old released a mockumentary YouTube series called #HoodDocumentary, which Ewumi co-created with Tyrell Williams, chronicled the day-to-day antics of slightly ridiculous, up-and-coming grime MC Reece Simpson, aka Roll Safe, aka RS.
Roll Safe, with his signature lisp and Bobby Brown-esque high-top, delighted audiences with phrases such as "overdoing it", "I'm, like, lithen, I don't think you're lithening. I got the ting on my wrist and it's glistening", and, of course, "roll safe".
Ewumi's comic talents eventually caught the attention of the BBC who picked up Hood Documentary's second series in 2016 for BBC3, taking the viral show to a more mainstream audience.

Clips of Roll Safe went viral time and again, culminating in a screenshot/gif of him tapping the side of his forehead going on to become one of the memes of the decade. In a crowded marketplace, Ewumi's character has achieved internet immortality.
He has since retired the character he is synonymous with, but the end of Roll Safe wasn't the end of Ewumi's ventures in comedy, perhaps just the beginning. Not bad for a young man who initially didn't tell his parents he had quit his journalism course at Coventry to follow his passion and pursue a degree in theatre and professional practice instead.

After Roll Safe came the "lovable but unpredictable" Kazeem, the main character of Ewumi's latest BBC show Enterprice. Like Ewumi himself, Kazeem is a young Nigerian boy "who has to prove himself", he has previously said. Now 26, he has just launched its second season.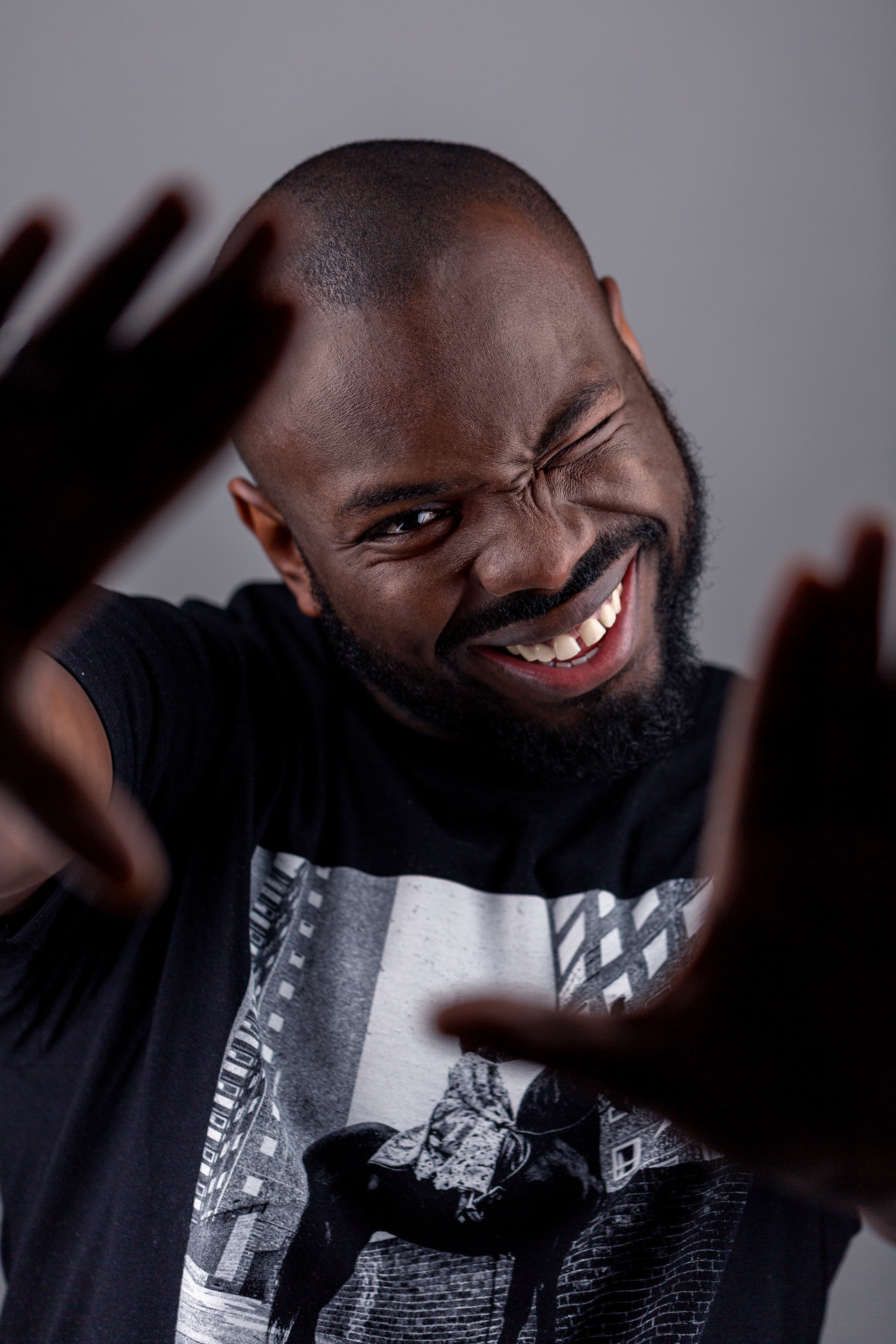 Ewumi, who was born and raised in the London borough of Southwark, said of the show: "Enterprice is like a love letter for Elephant and Castle from me as a way to say thank you to my borough."
Enterprice, which is filmed in the area, first aired in 2018 on BBC iPlayer and later on BBC One. It follows the story of two friends, Kazeem and Jeremiah, trying to turn their start-up courier service "Speedi Kazz'' into a successful business, all while trying to balance expectations from their parents, dating, and general adulting.

When asked why he wanted to do a season two of the series, he said: "Why did I decide to do a season two of Enterprice? Because I need to pay the bills, number one, and number two, I think there was another story I wanted to tell."

He continued: "I think season one was … introducing us to the world of Enterprice, but season two for me is more like, let's go there. Let's go to certain places, let's push people, let's push our audience around. And yeah I decided to tell that story."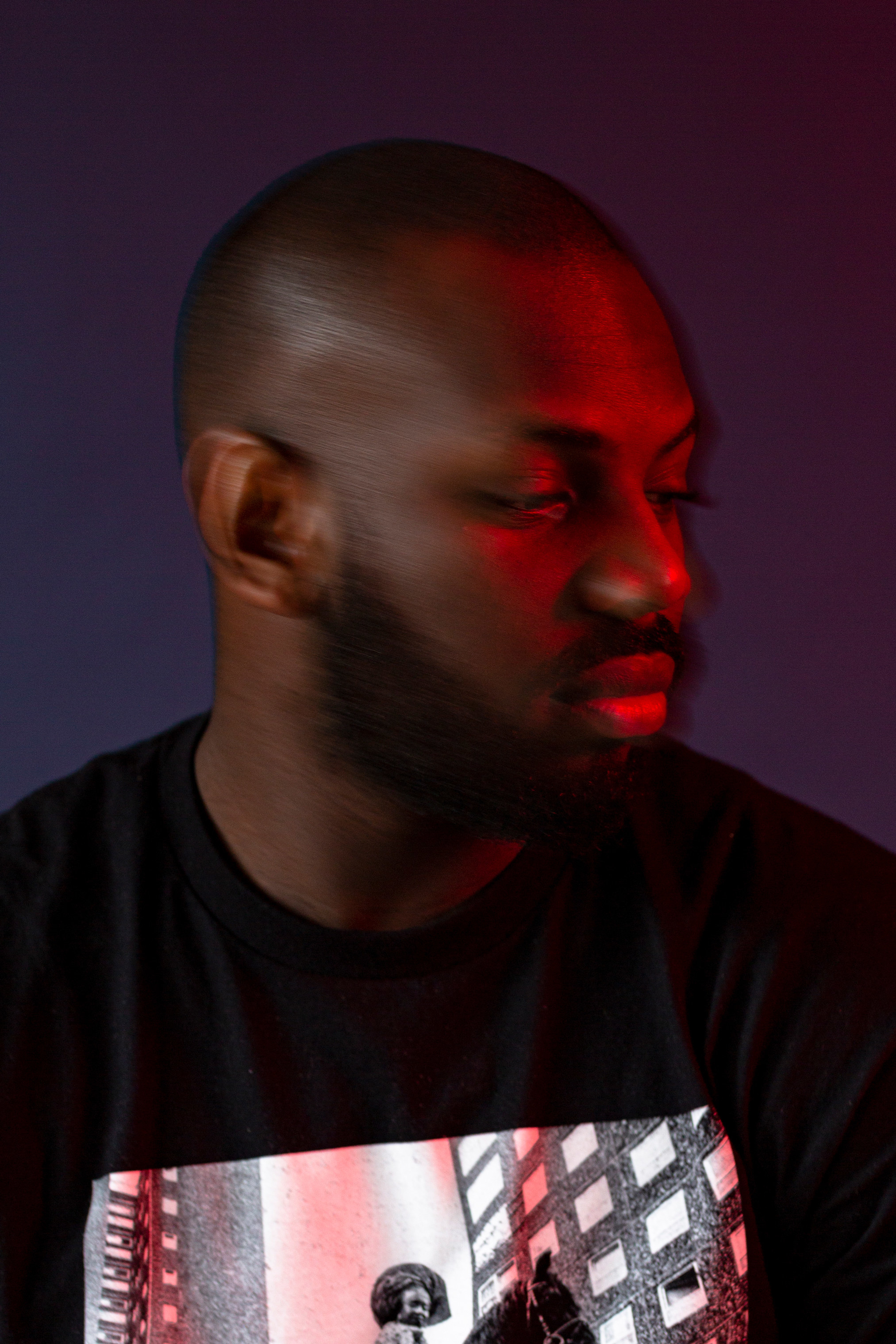 And despite Ewumi's creativity being born and flourishing on the internet, he has a relaxed relationship with social media. Roll Safe might be one of the most recognisable memes across the internet — with merchandise being sold on Etsy to prove it — but Ewumi is nonplussed by the notoriety and admits to not spending that much time online. In fact, he tells BuzzFeed News, his siblings help manage his socials.
Speaking about the meme's popularity, Ewumi said: "I don't really think about it, because I wasn't on socials to look at it and see it and I never really retweeted that meme and I didn't pay any attention to it.
"I said to myself, if Ellen called me to come on The Ellen Show for a meme, yeah? I wouldn't go. Because I didn't go to uni or study my craft to become a meme. I didn't study to be a meme. I just didn't entertain it. It's been used all over. I don't care, you guys [BuzzFeed] used it a few times, but hey."
Even when the first season of Enterprice premiered, Ewumi had been on a self-imposed break from social media and wasn't even online to gauge the response from his peers.
"Season 1 was okay," he said. "The reception was cool from those who watched it, but I feel like I wasn't on social [media at] that time. ...I've just come back. For a while I wasn't doing interviews, I wasn't doing anything. BBC pushed it but their audience is not my audience."
To get a better understanding of Ewumi, a proud Christian, is to understand what motivates him. The characters he has created, he says, were driven from boredom with the UK's comedy scene.
"I always wanted to act when I was a kid," he told BuzzFeed News. "I don't like the comedy scene here. For me, it's a bit weak and I said to myself, you know what? I'd rather make it."
His activity online, or lack of, has made no difference to his success as he has been appearing in or creating a series or film every single year since 2016.

In a TedxPeckham talk uploaded in 2017, Ewumi emphasised the importance of finding yourself and spending time alone in order to be a leader in your field. "You have to spend time by yourself," he told the audience.
Ewumi said there have been times when people wondered where he was because he dialled back his social media presence. He told BuzzFeed News that he sometimes felt like he didn't have anything to say, got overwhelmed, and started to dislike social media.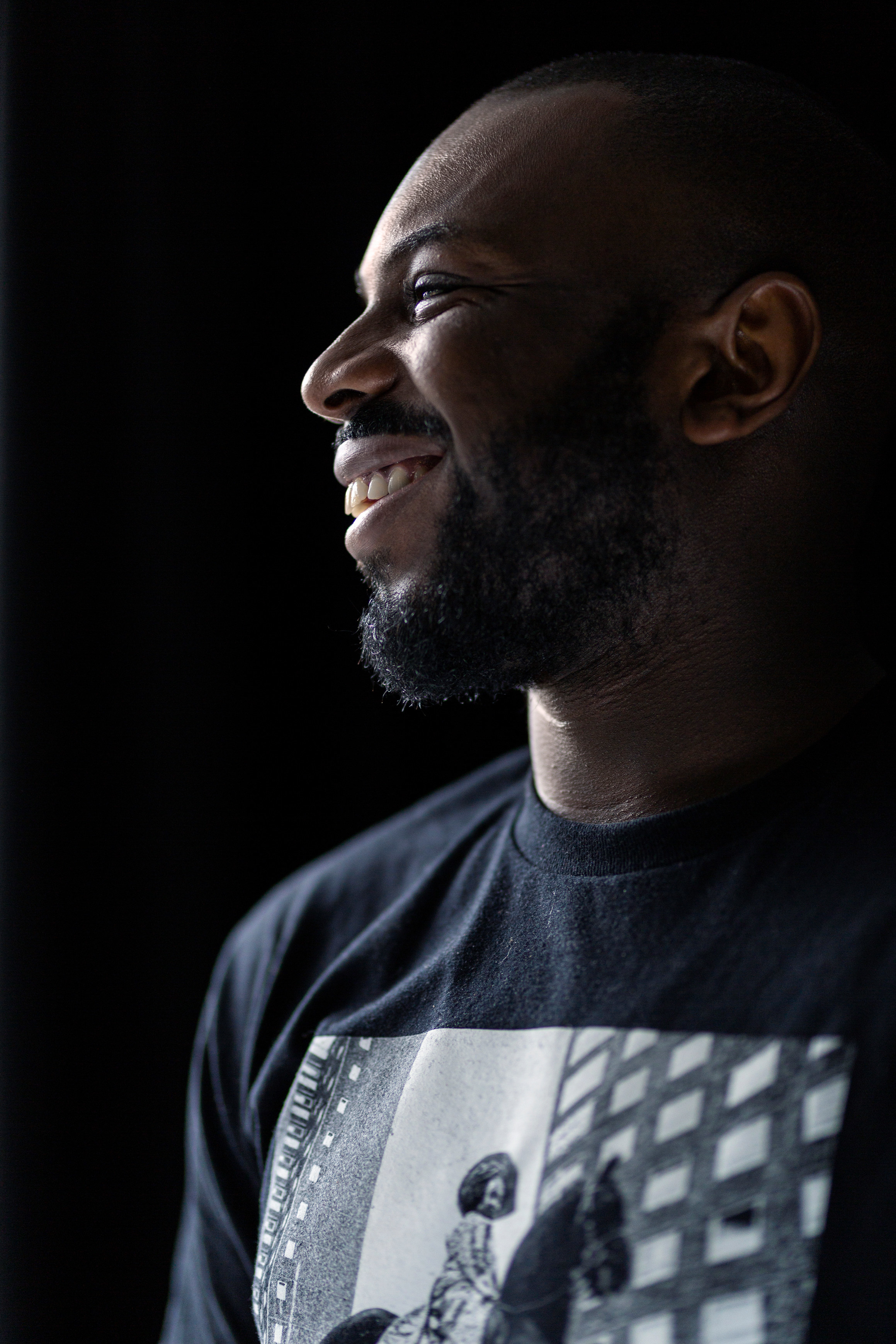 "There was one point when I put out a Vine and my phone got hot," Ewumi recalled.
"My sister was like, your phone is burning up 'cause of of all the retweets and stuff."
The actor said he realised that he wanted "to live in reality, not in this social media world and it helped me so much. Now I'm back and I can control myself."
Ewumi continued: "I'm only back because of this show. After this, I'm going to disappear until I have another show. I'll give [my accounts] to my siblings to look after."
But the star says while he's back he's more than happy to interact with the people who have supported his work.
In terms of the things that inspire him, Ewumi said: "I like a good story. ... I like things that are just, like, good.

"Whenever I watch a film or I watch a play, it has to catch me. I enjoyed [Inua Ellam's retelling of] Three Sisters at the National Theatre. That was a good play," he said. "The aesthetics were amazing, the stage, everything looked nice, the story was also interesting. I like Whiplash, which was a good film. Joker [starring Joaquin Phoenix] was a good performance. Queen and Slim [directed by Melina Matsoukas] looked nice."

Something that is close to Ewumi's heart is using his own success to pave the way for other creatives to break through and wants to change the future of arts in the UK.
Ahead of the premiere of Enterprice's second season Ewumi offered a mentorship to two people who want to get into acting, writing, and producing.
"I decided to do mentoring because the youth are the future," he said. "And I wanted to make sure that the future of arts exceeds the present."
The full series of Season 2 of Enterprice is out now on BBC iPlayer now and for people based in the US, Season 1 of Enterprice is available to stream on Topic.