This is Roxanne Watlington, a 20-year-old student from Tempe, Arizona.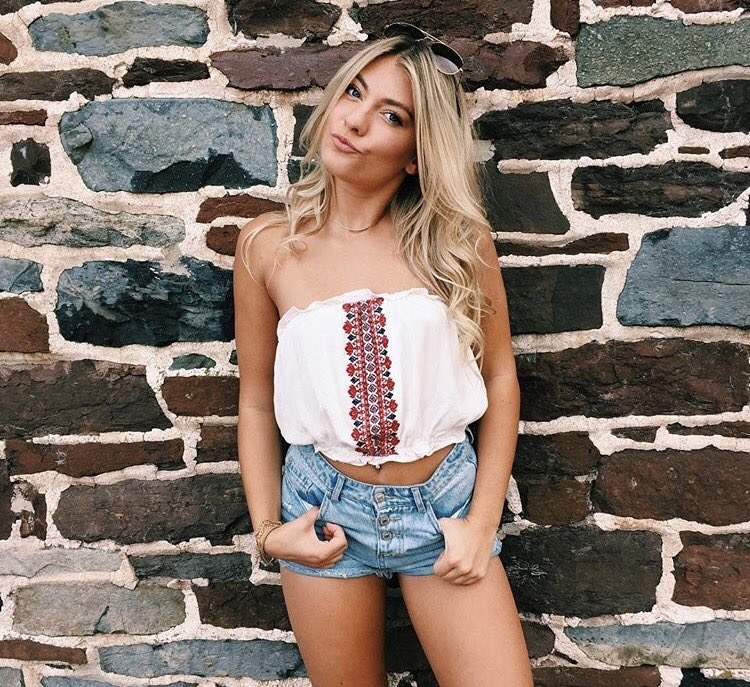 Watlington told BuzzFeed News she had tagged O'Neal in a photo on her Instagram story when she was surprised to find out that the former NBA star has become a DJ.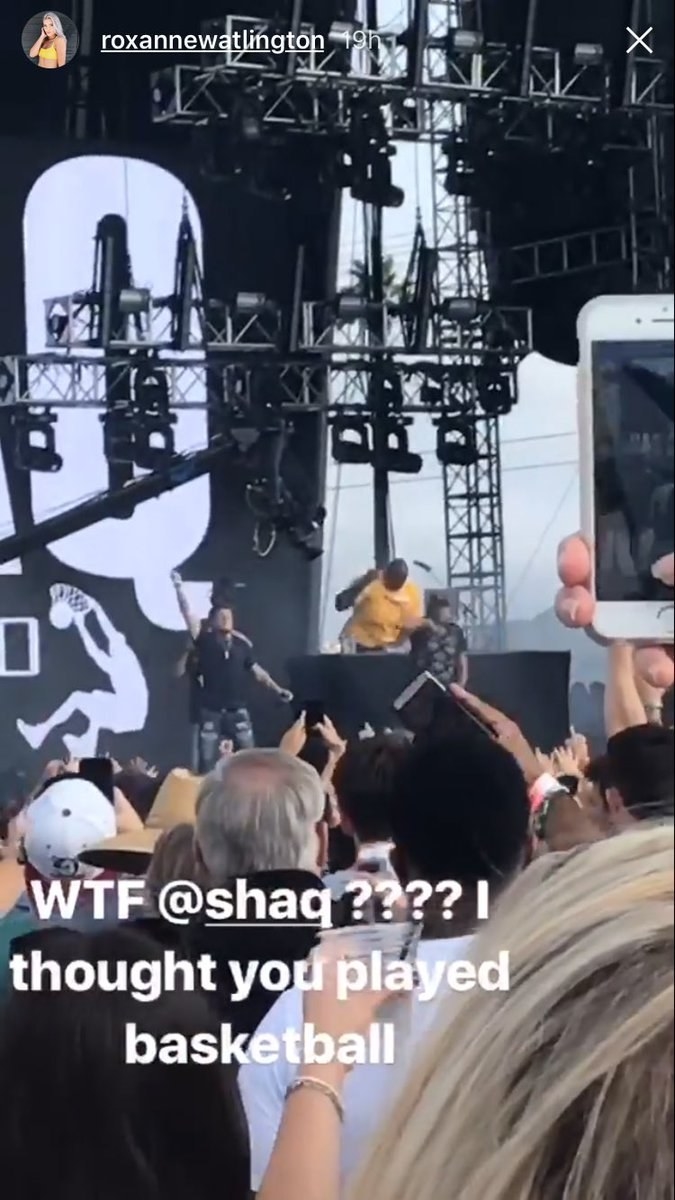 She said she woke up the next day to a notification from O'Neal and she couldn't believe it.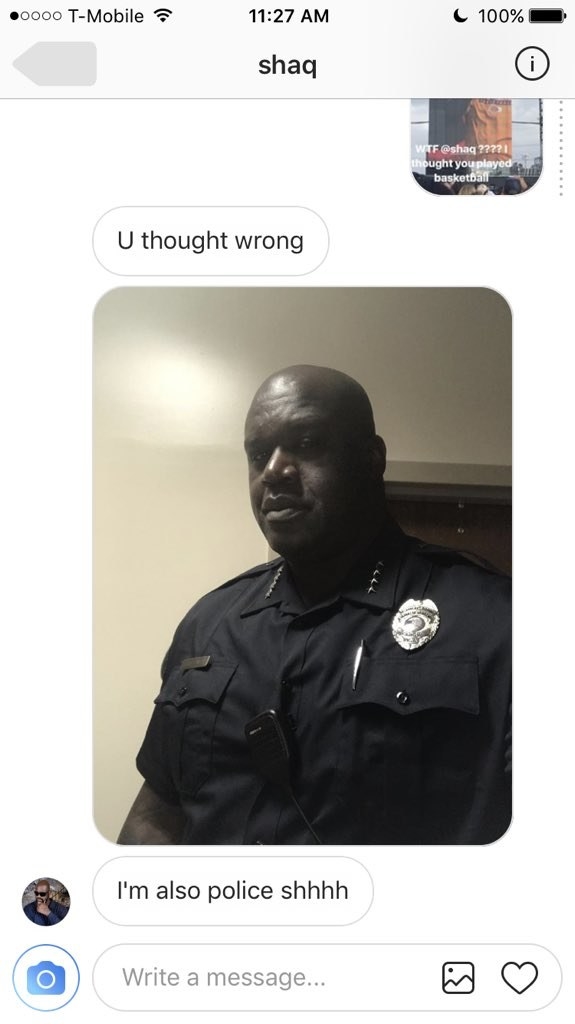 They had a short conversation.
Then Watlington tweeted screenshots of it.
O'Neal then discovered Watlington had tweeted the conversation, and she got pretty upset about him finding out.
Watlington said she didn't expect the tweet to blow up so quickly.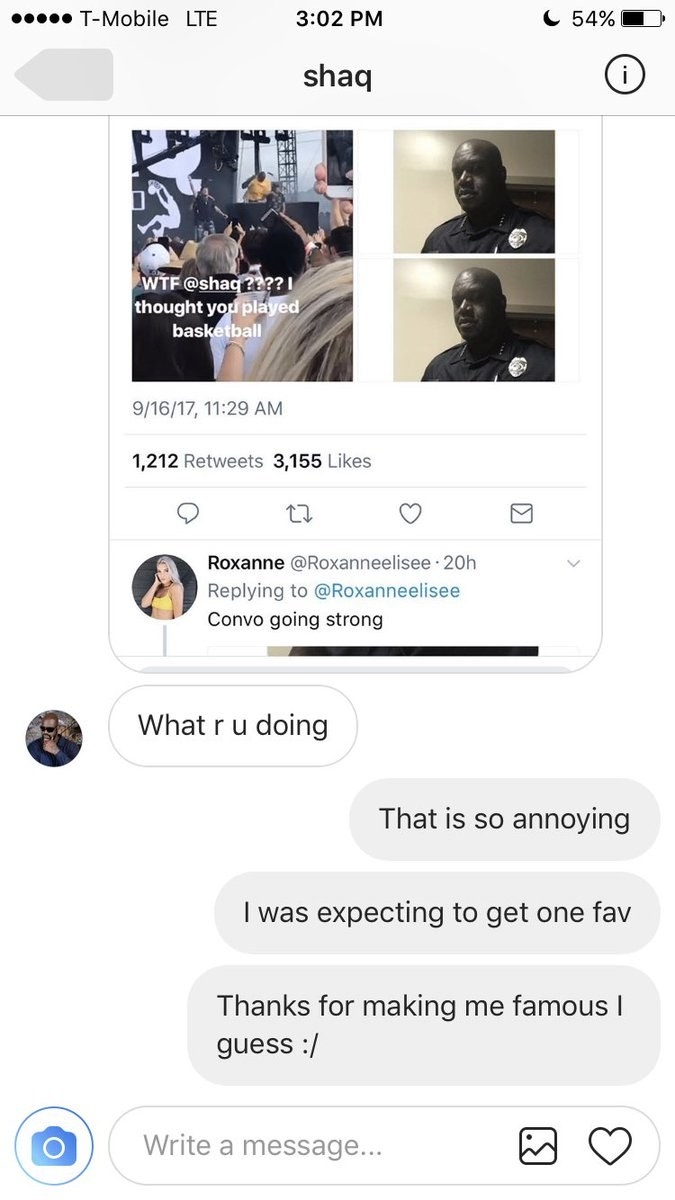 People found the exchange hilarious.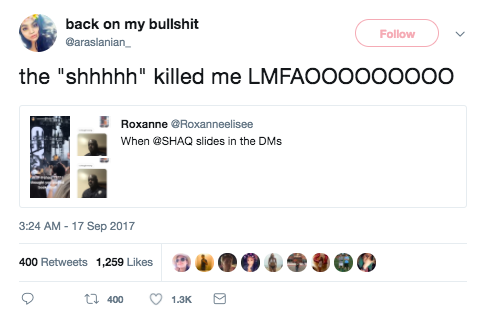 Watlington said she found the responses to the tweet very funny.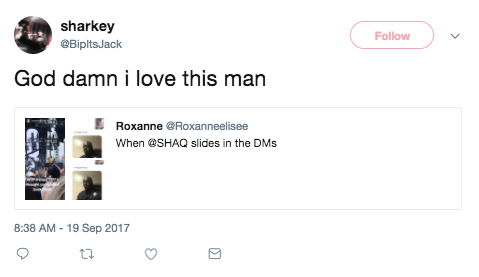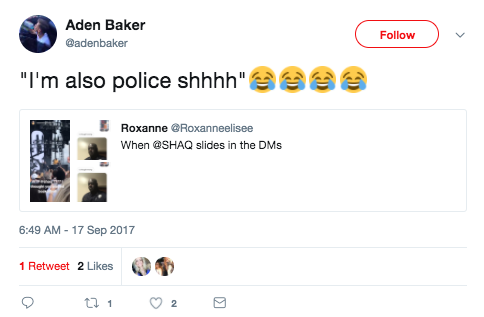 However, some people thought Watlington should have kept the conversation a secret.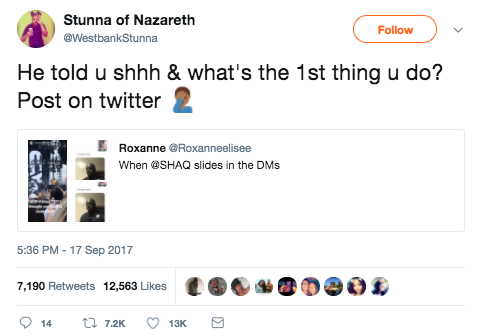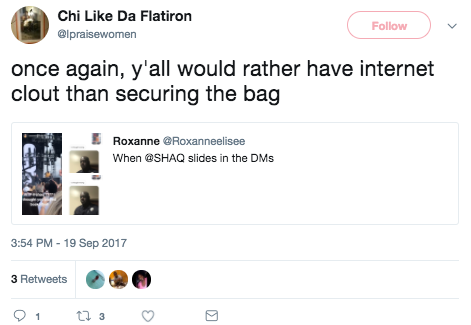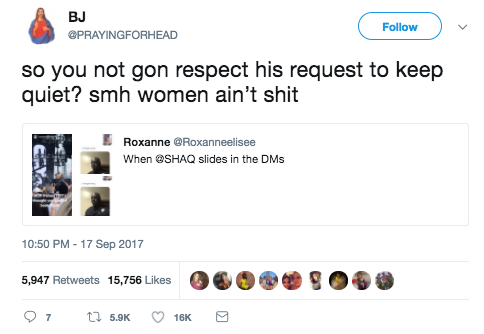 Never judge a book by its cover.