TV writer and producer Jane Espenson managed to make a make a ring out of Pringles with absolutely no glue.
People were very impressed.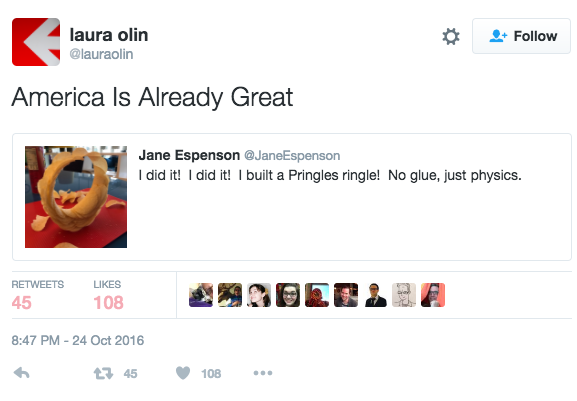 And Espenson wasn't the only one who did it.
So I decided to try making a Pringles ring too, and I thought it would be really easy.
I thought wrong.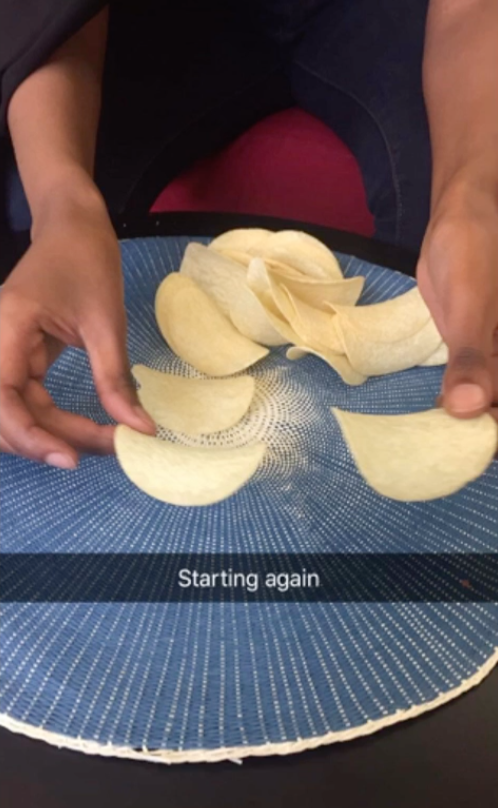 And so I was off on my second attempt to build a Pringles ring.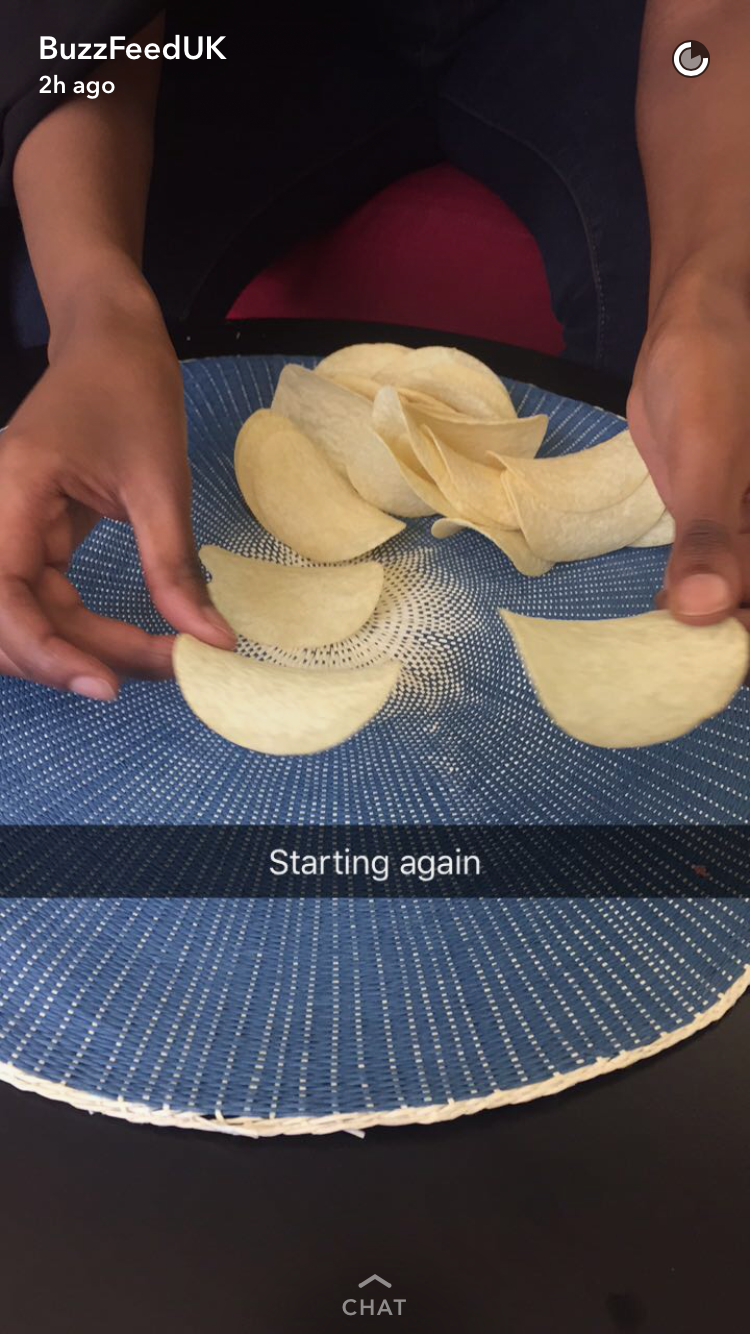 Which was going really well.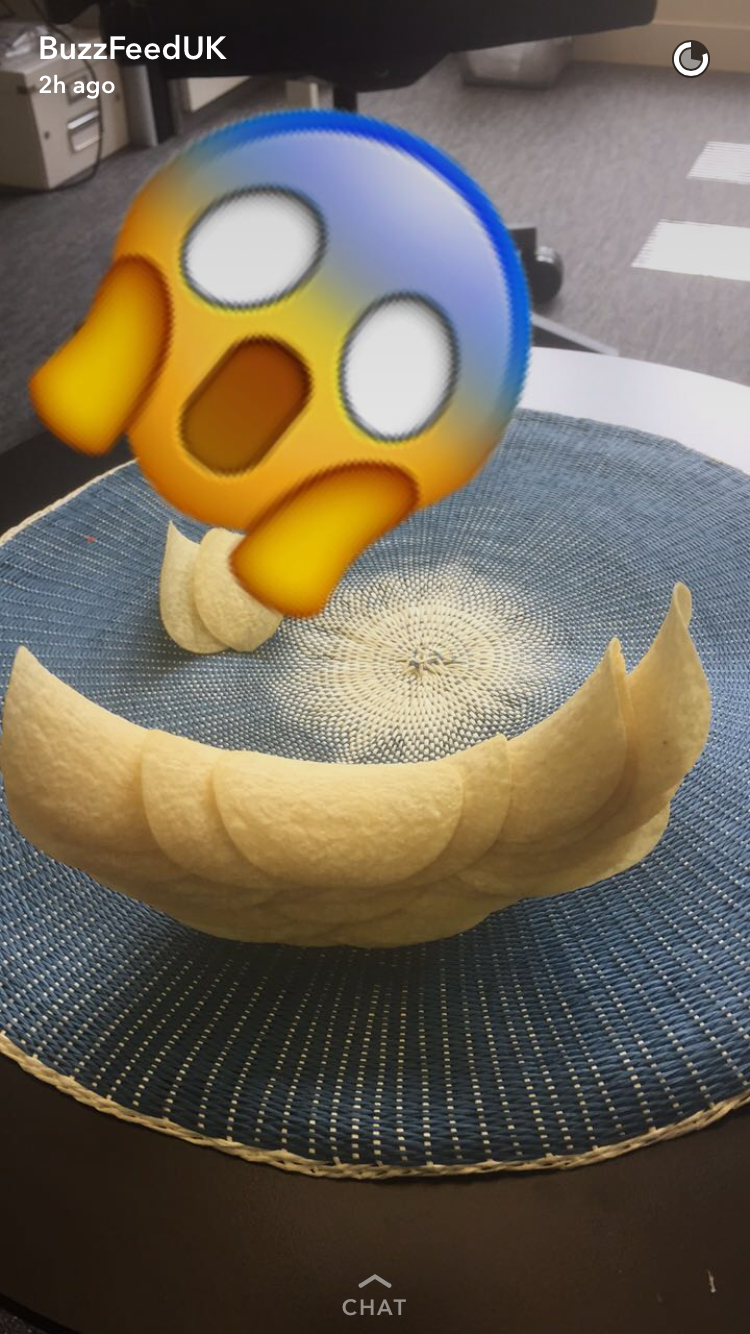 UNTIL IT COLLAPSED AGAIN.
Fast-forward a bit and I could see a light at the end of the tunnel.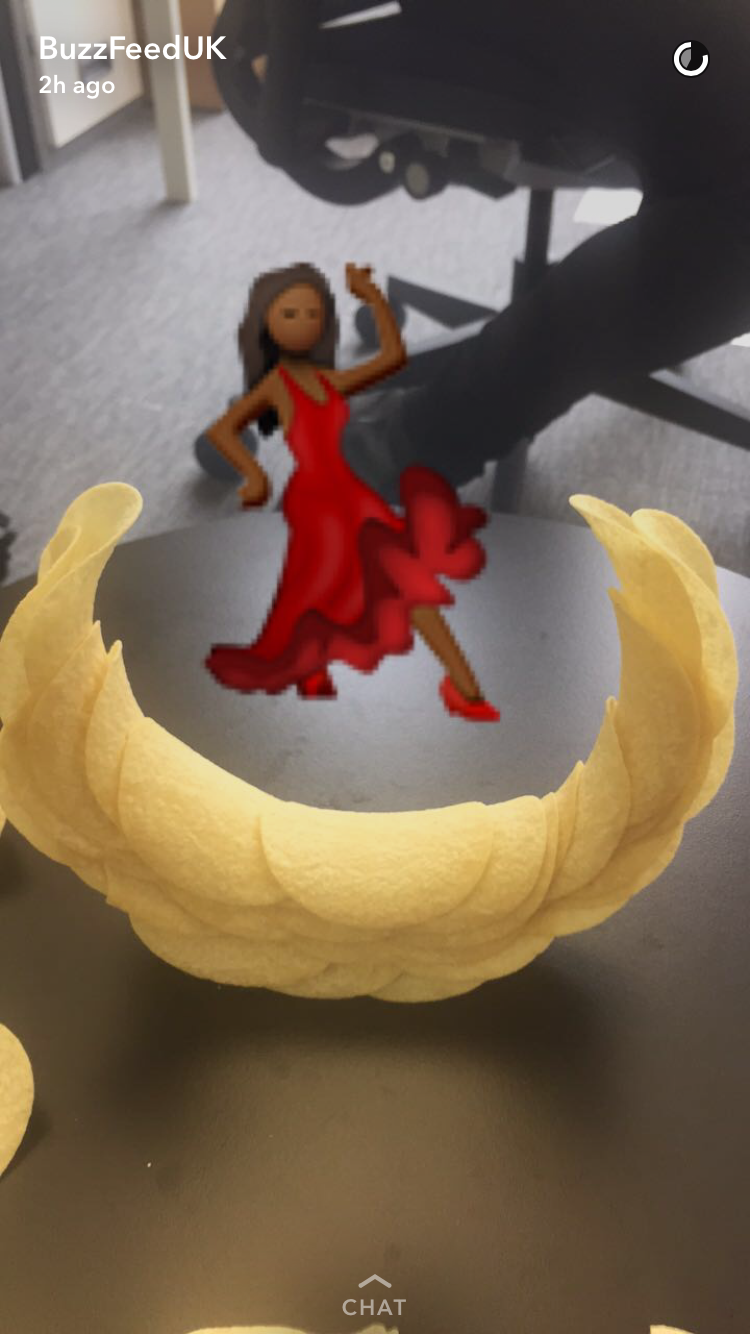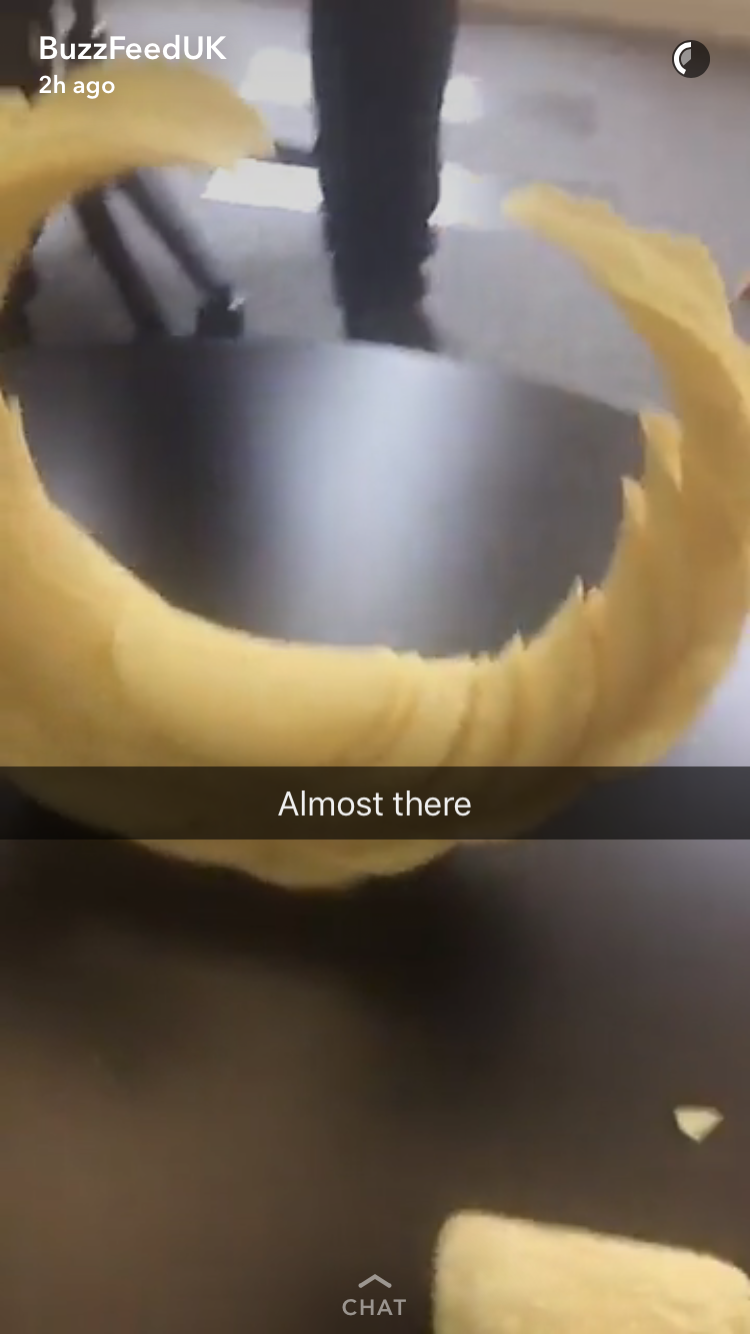 The end product kind of looks like the ring?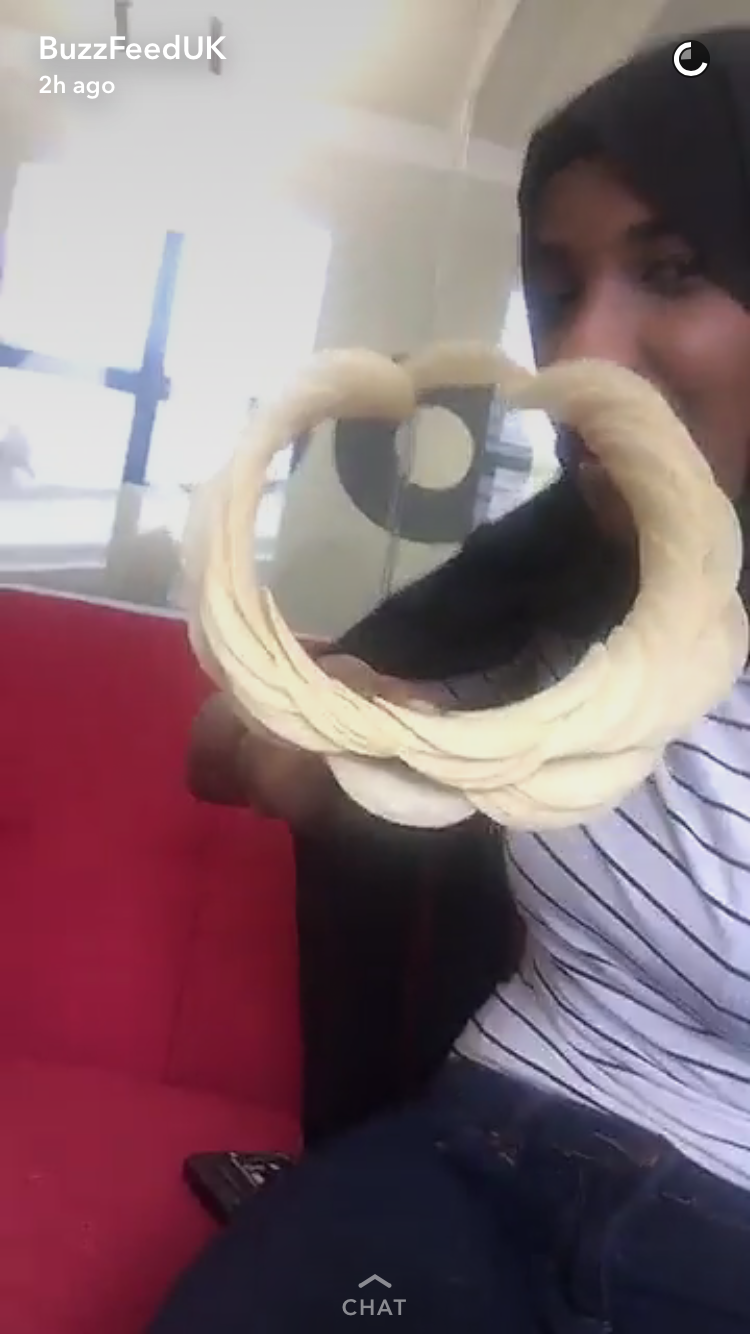 And here's how it looks now 😭.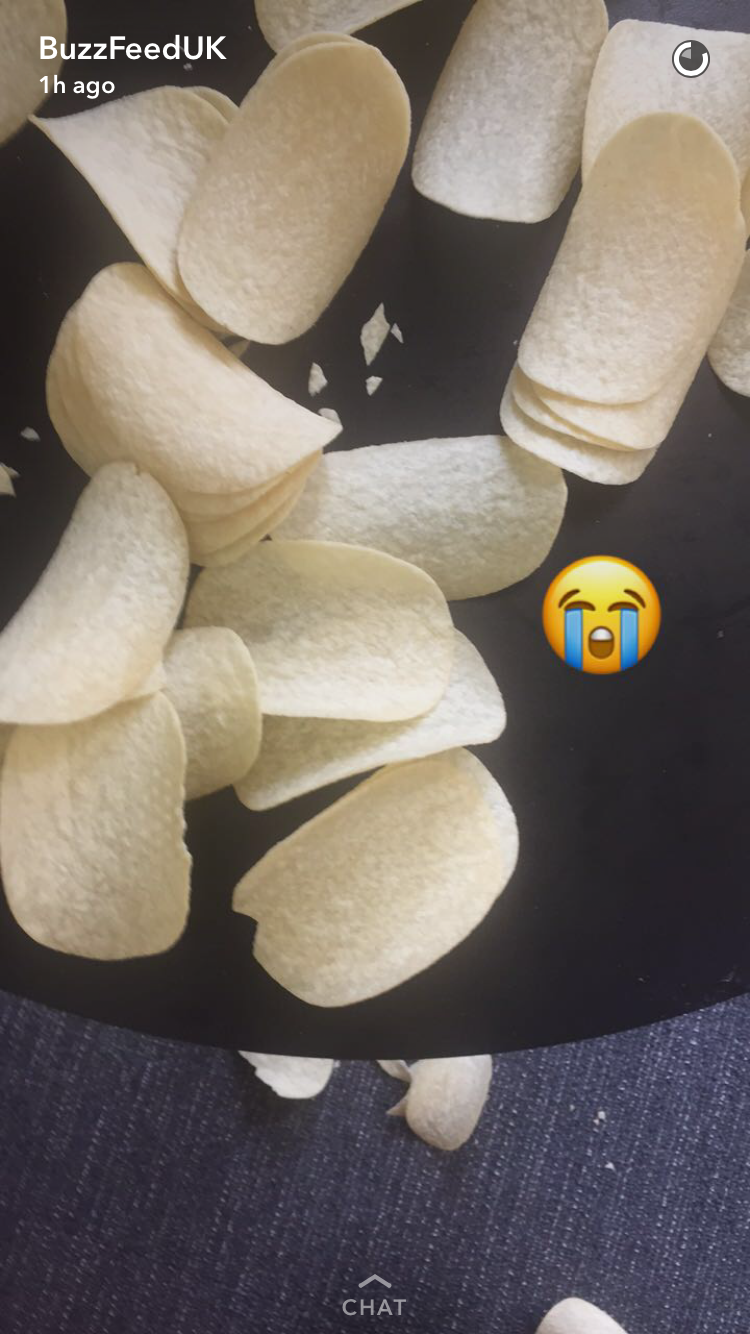 Expectation...
..vs reality.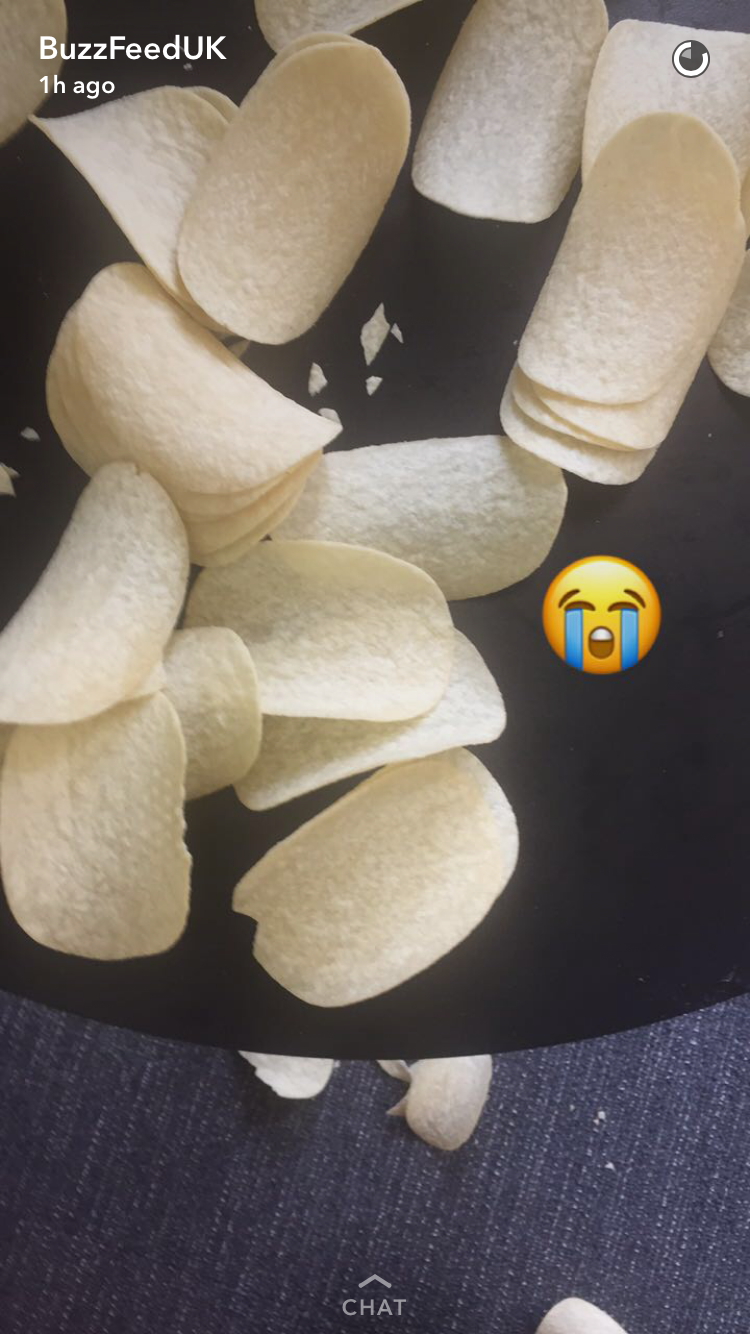 Looks like there are no comments yet.
Be the first to comment!