Meet Emily Oliver, a 15-year-old student from Portland, Oregon.
Oliver decided to create a makeup look based on Rihanna's "Wild Thoughts" music video. It took four hours to create.
Afterwards, she drew Beyoncé, and that only took two and a half hours to create.
After that, Oliver decided to pay homage to some of her favourite beauty influencers.
The tweet went on to get 1 million impressions and over 15k likes.
Aside from celebs, Oliver has created a makeup look based on a bird.
Flower-inspired makeup.
And makeup featuring the Powerpuff Girls!
Oliver said the responses she gets to the makeup are her favourite part.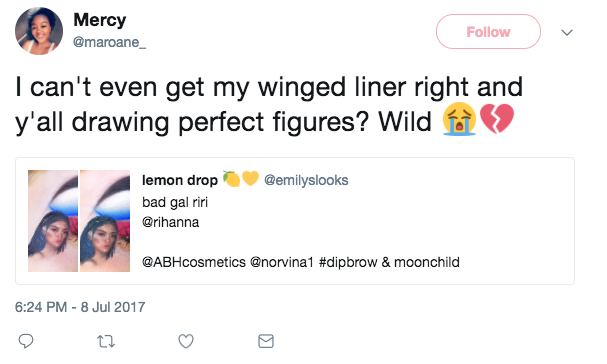 "My favourite thing is seeing others inspired by me to take the challenge to draw a human being on their eye as well," she said. "I love seeing other artists' interpretations."
People have been amazed by her skills.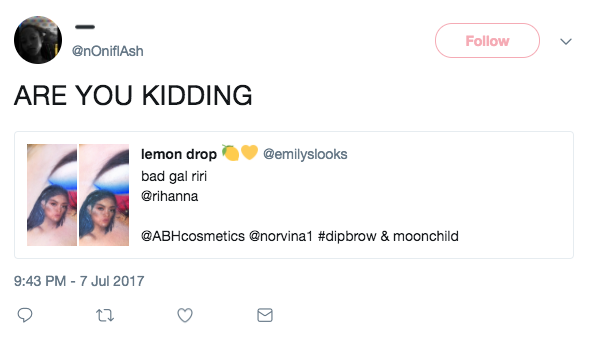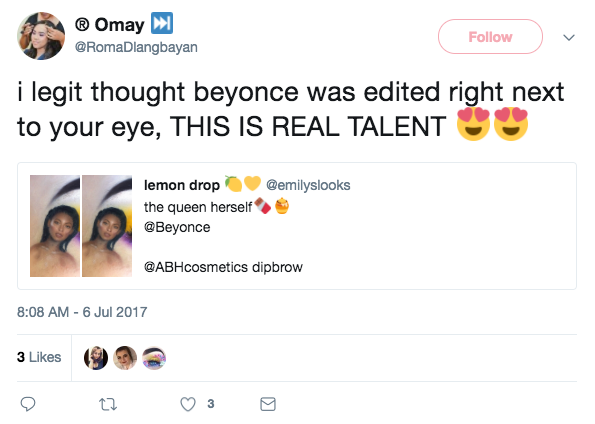 Calling her a legend.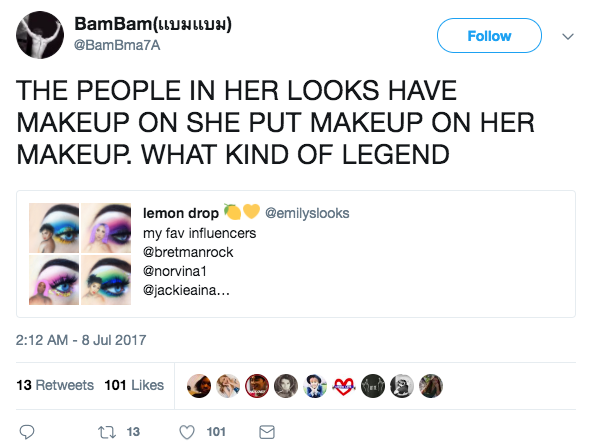 And a wizard.