Here Is What The Pageboys And Bridesmaids Looked Like At Princess Eugenie's Wedding
Princess Charlotte, 3, was the youngest bridesmaid at the wedding.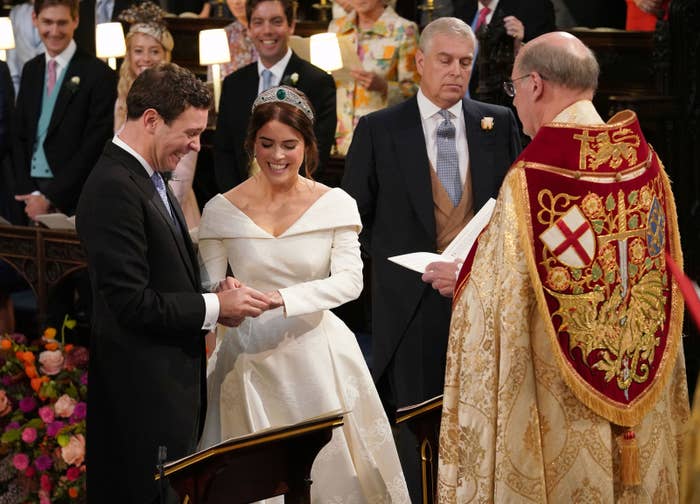 And the bridesmaids included Savannah Phillips, Isla Phillips, Mia Tindall, Maud Windsor, Miss Theodora Williams...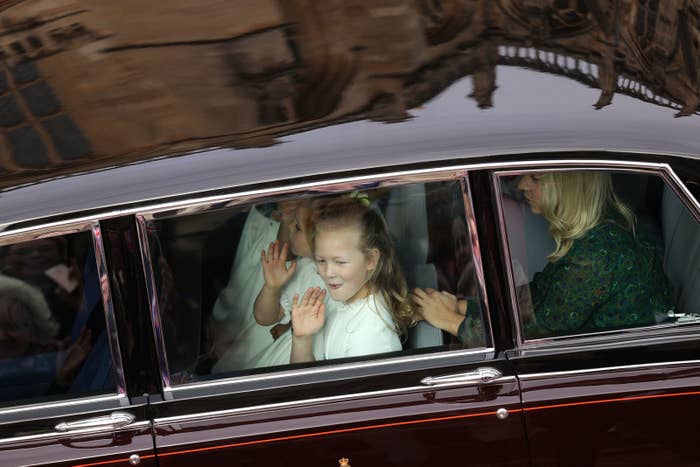 ...and our fave Princess Charlotte of Cambridge.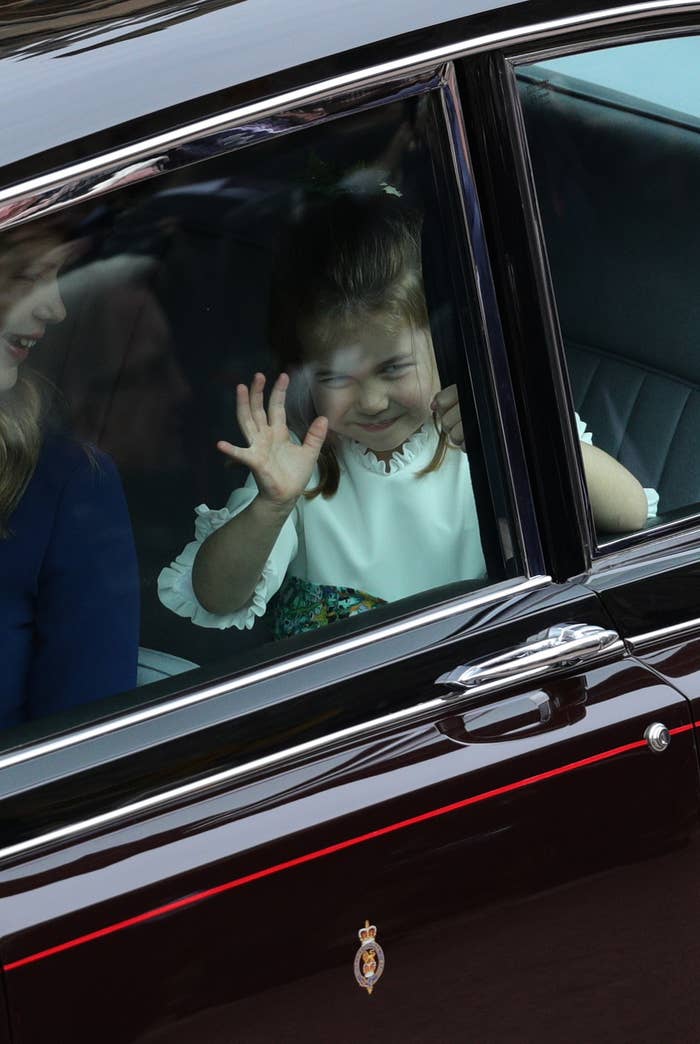 Lady Louise Mountbatten-Windsor was a "special attendant". I don't know what that means, but maybe it means that she has to keep the kids under control.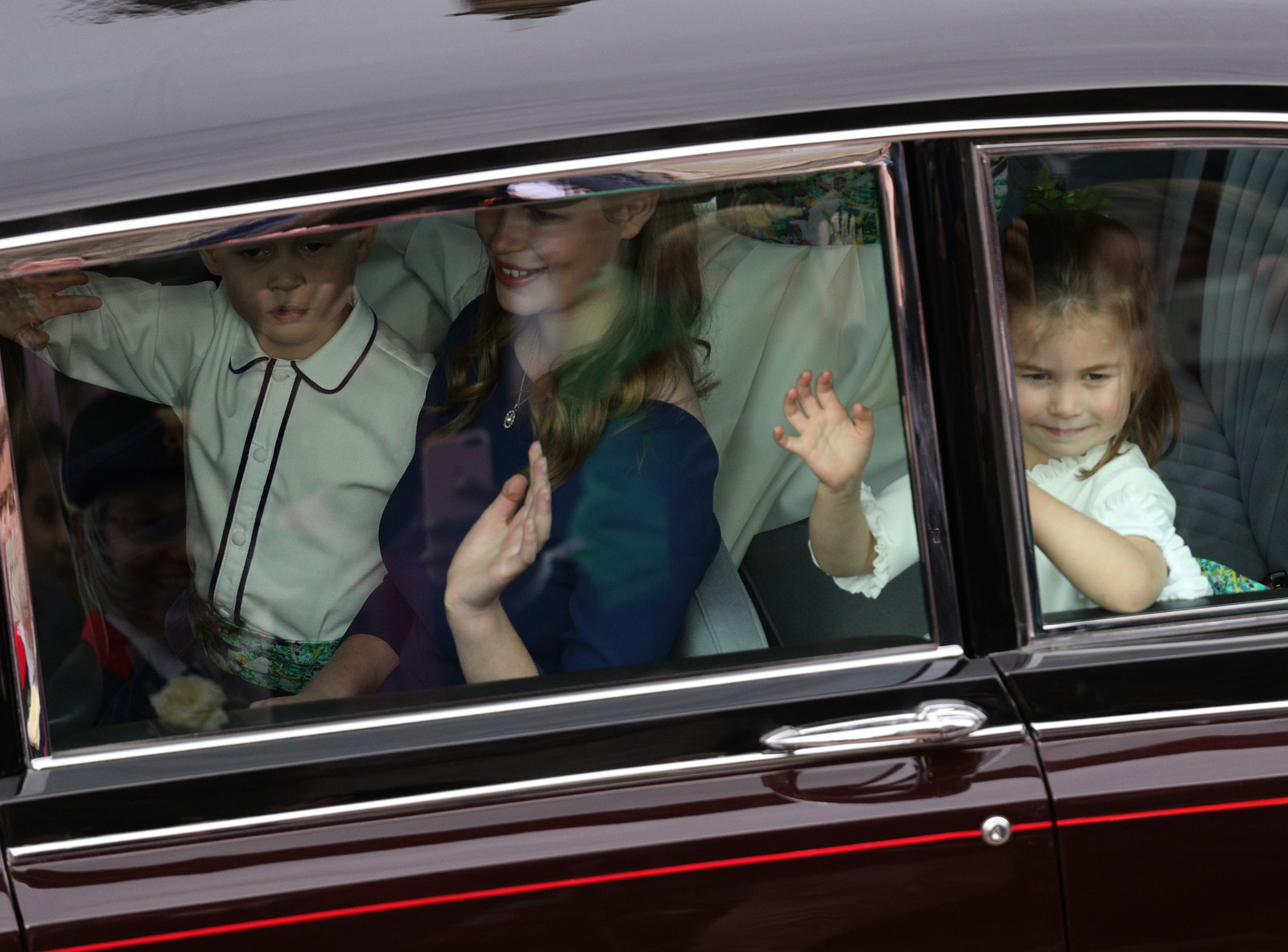 The pageboys were Prince George and Louis de Givenchy, which is a very grand name for a 6-year-old.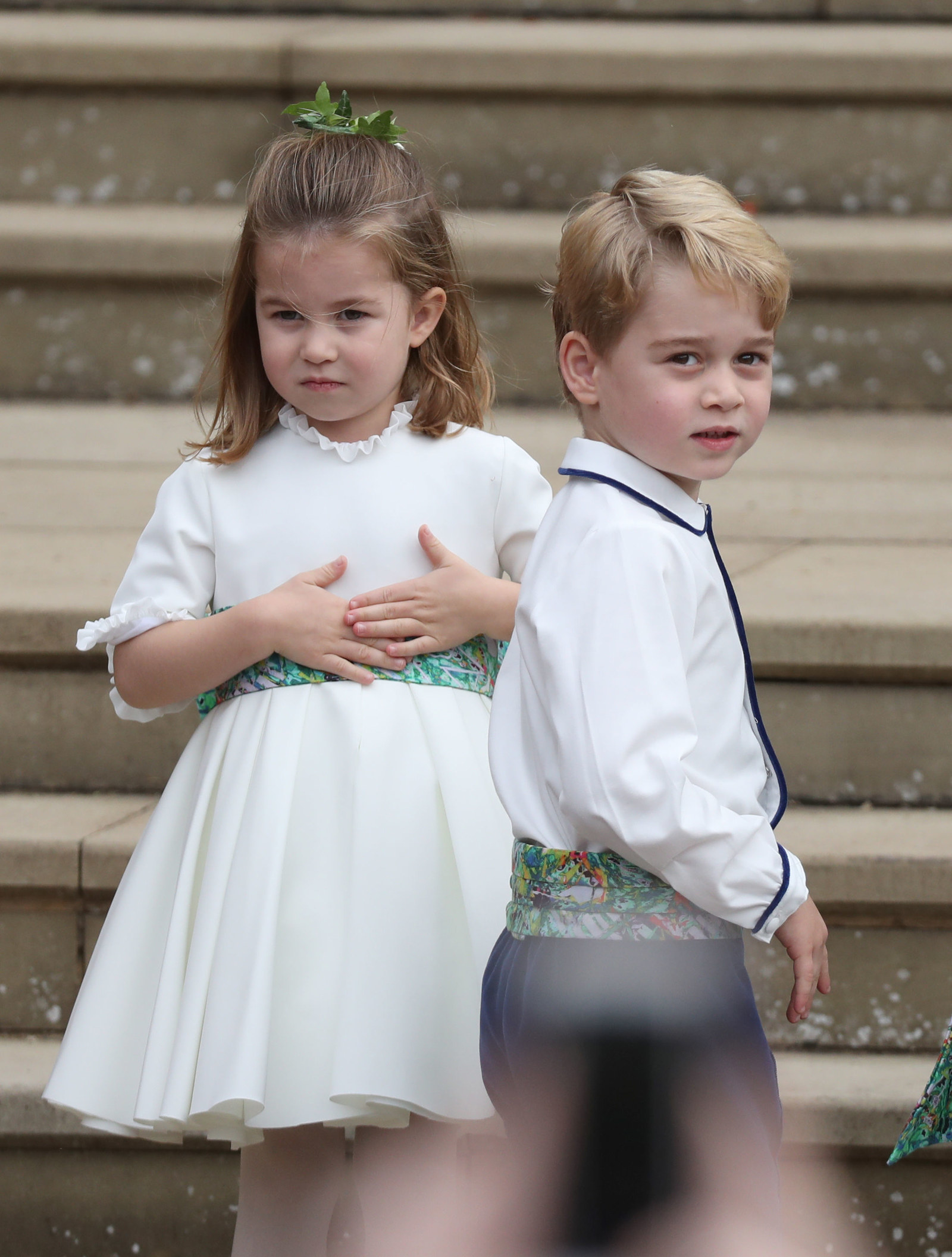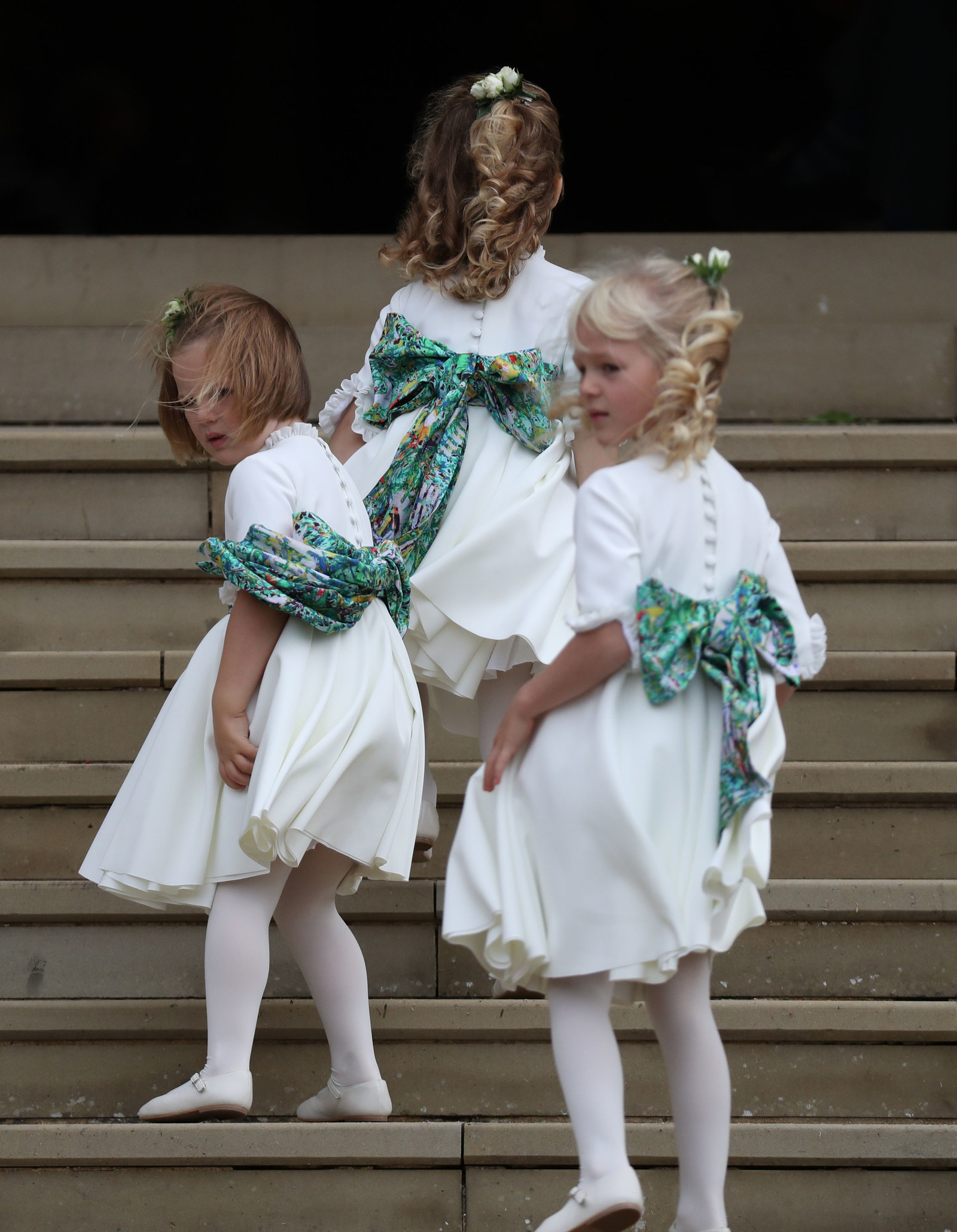 So windy that little Louis fell over on the steps.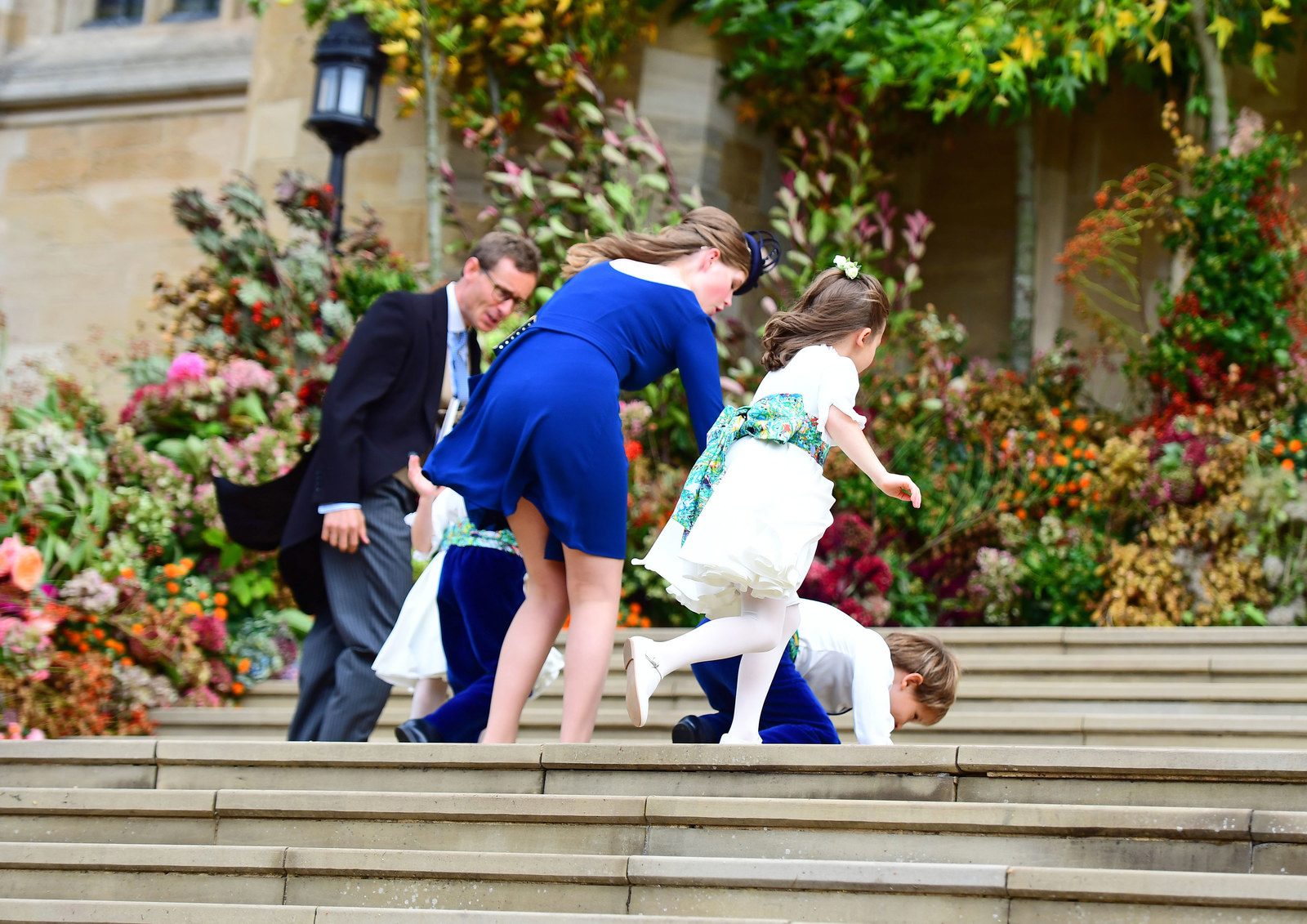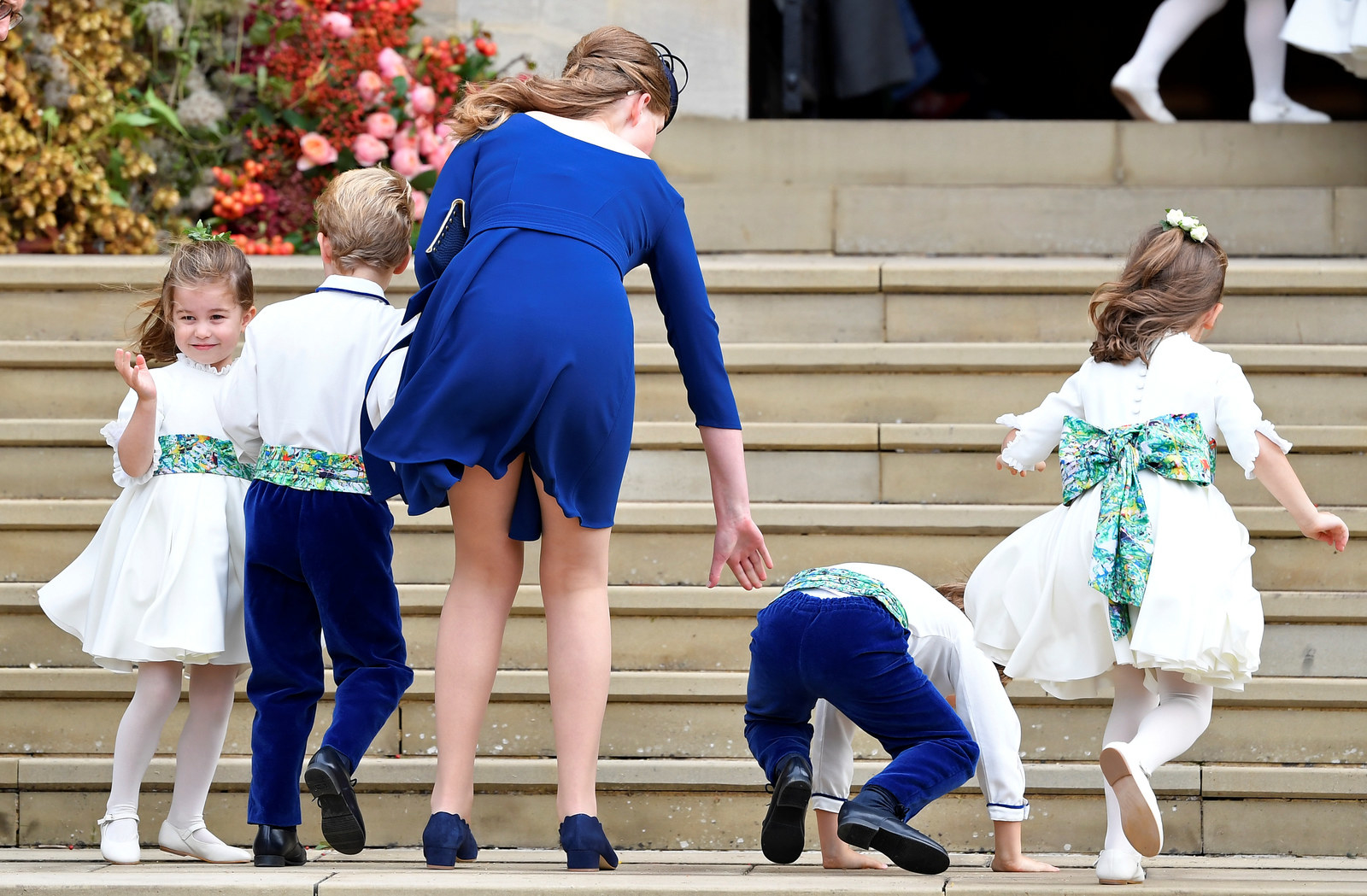 And so did Princess Charlotte.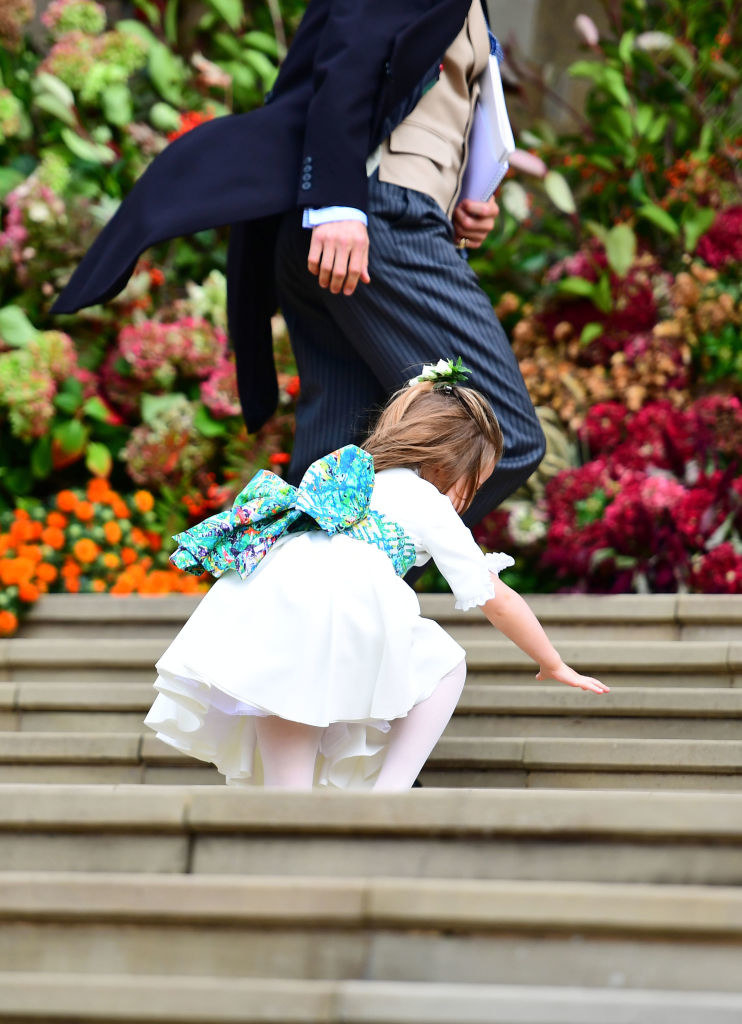 But she was totally fine.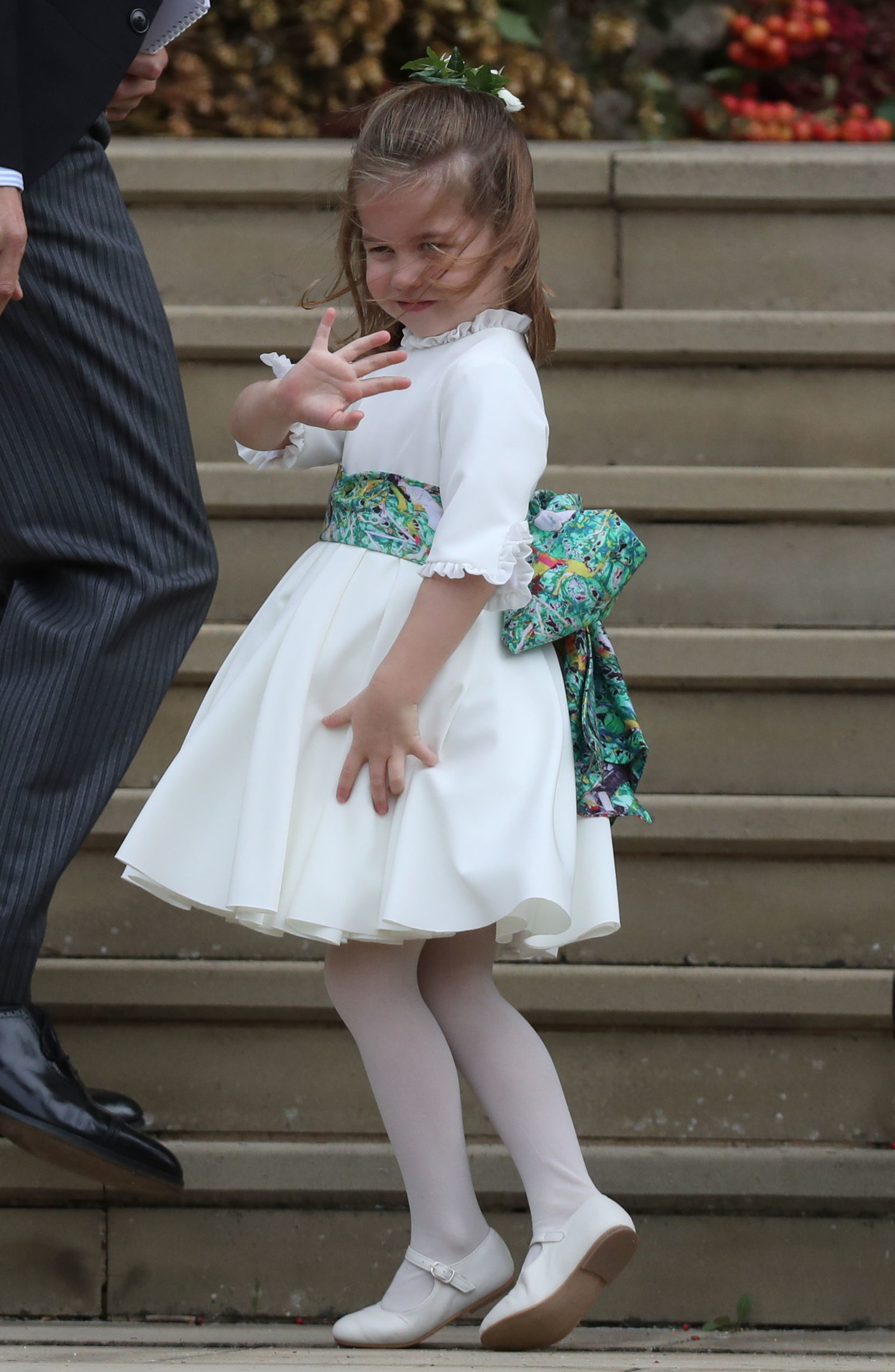 Despite the windy struggle, they all eventually made it inside.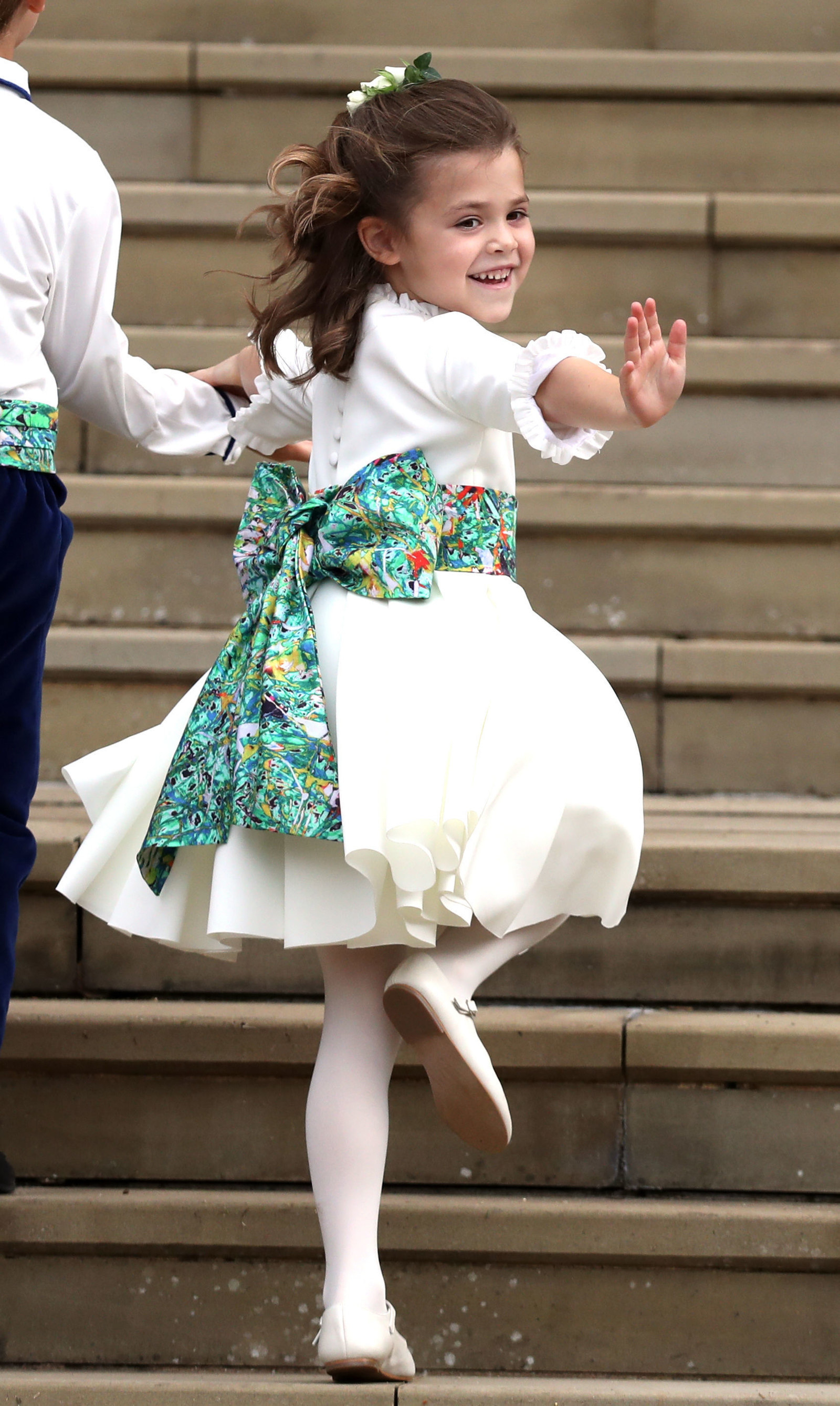 Look at their little smiles!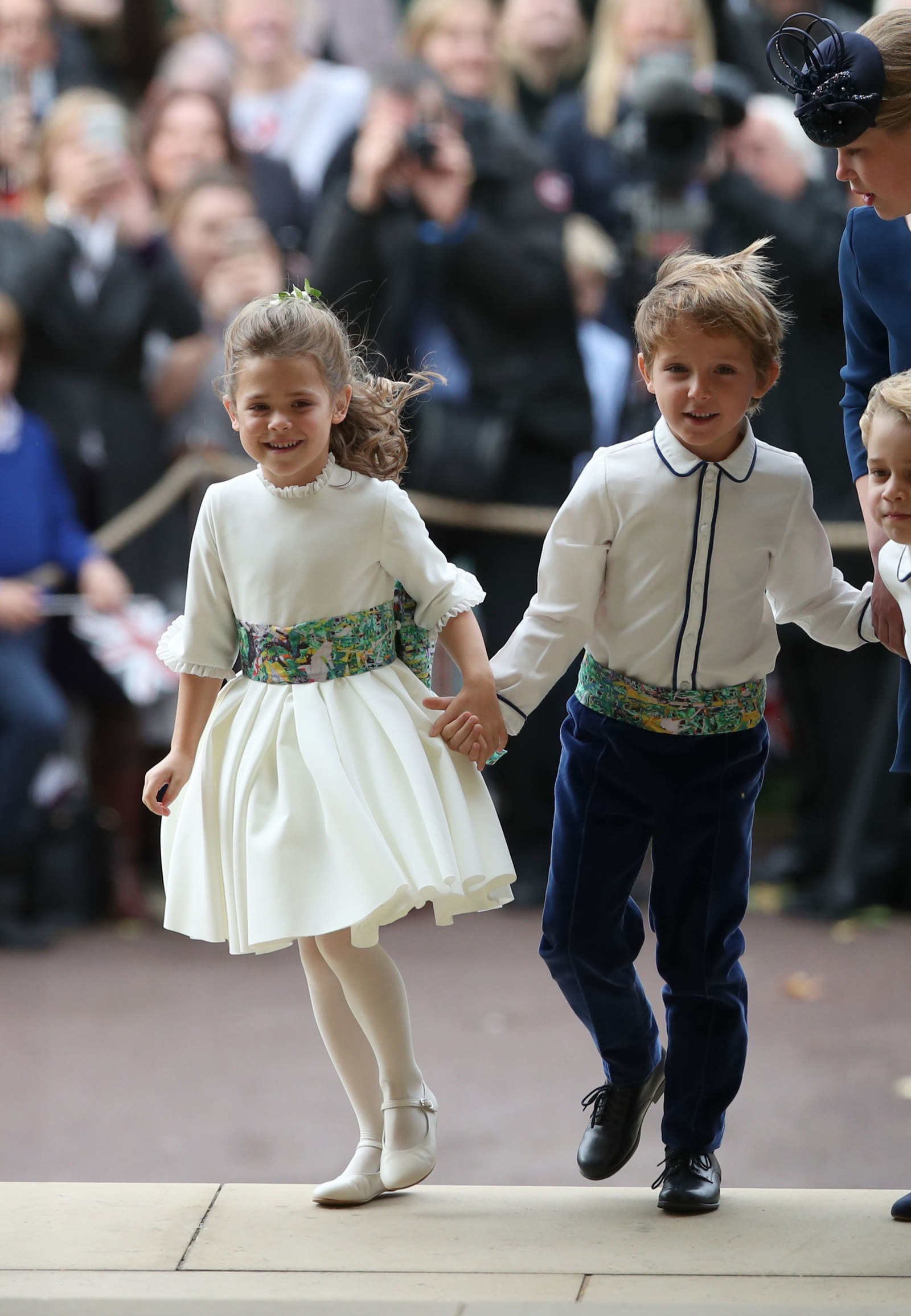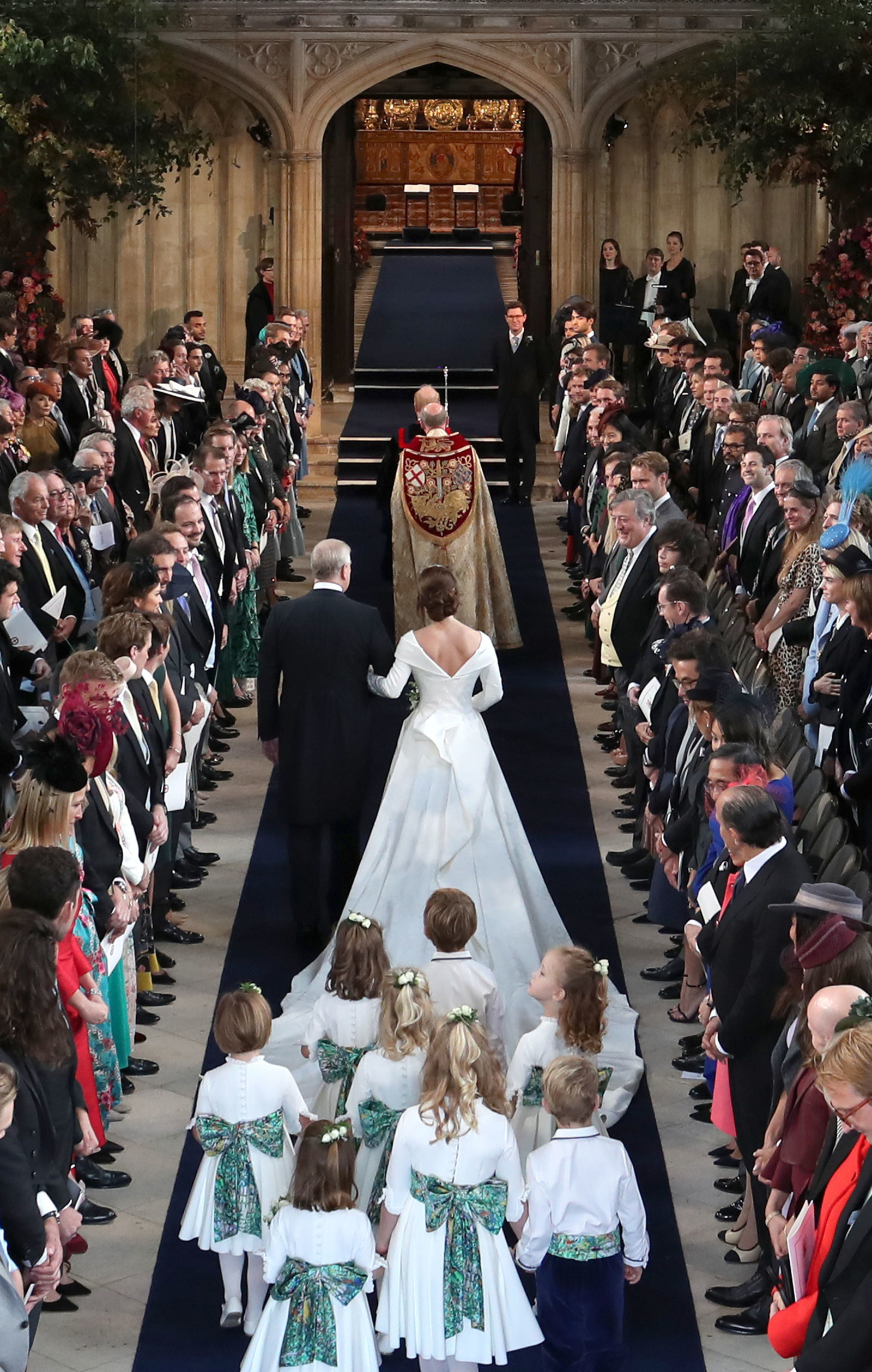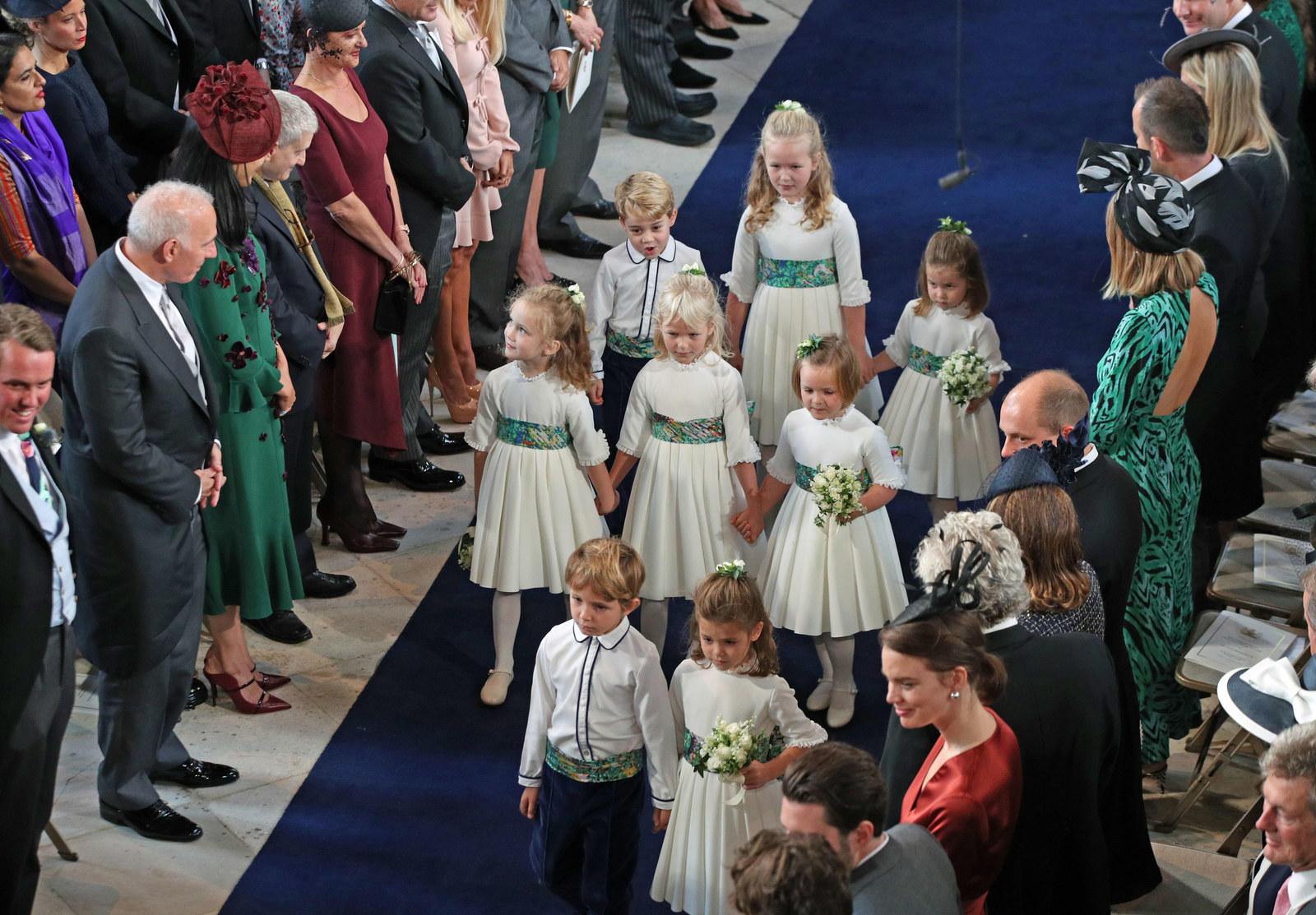 In the chapel, Savannah and Prince George were being adorable.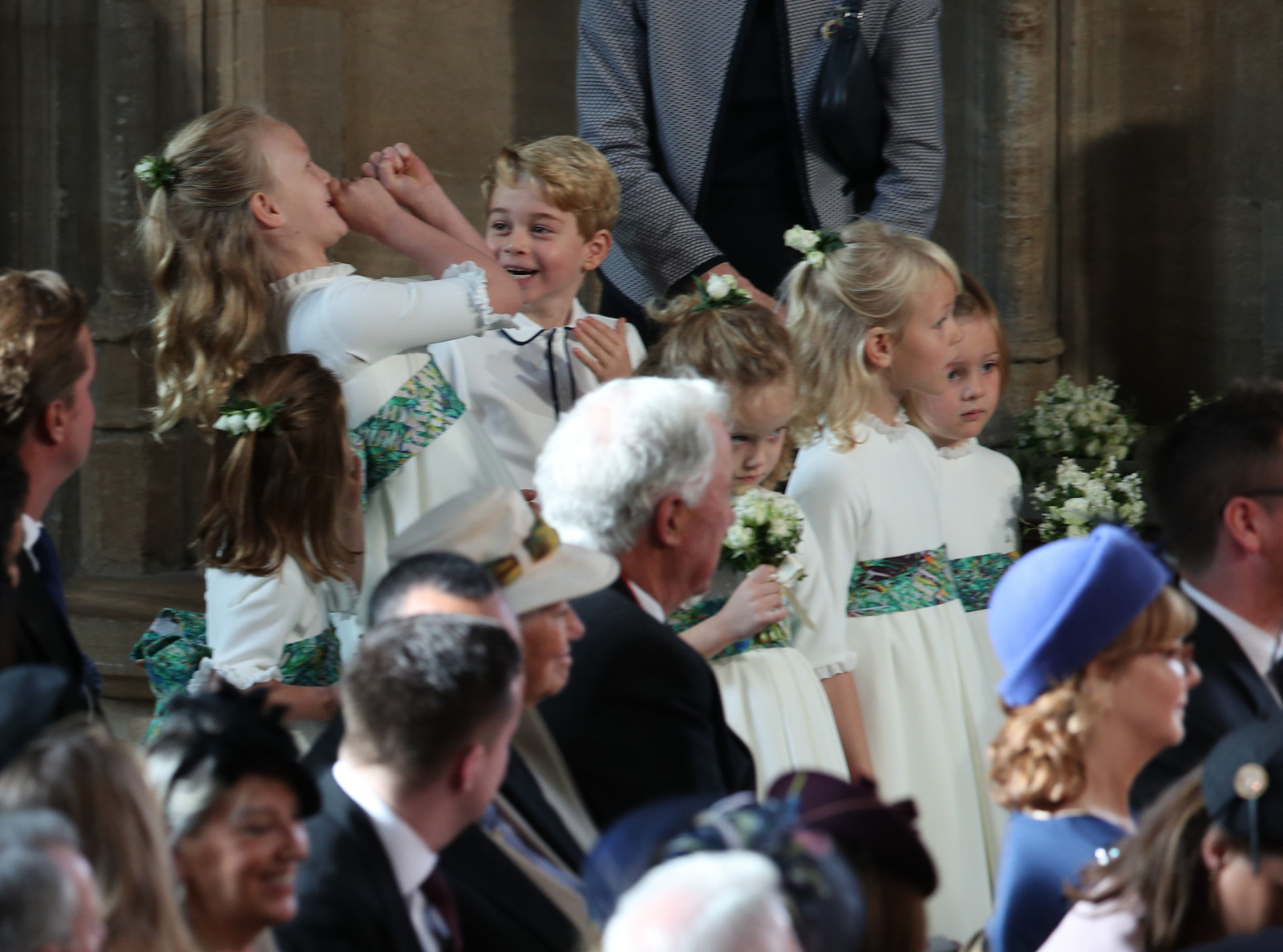 And it looks like Prince George noticed that he was being watched.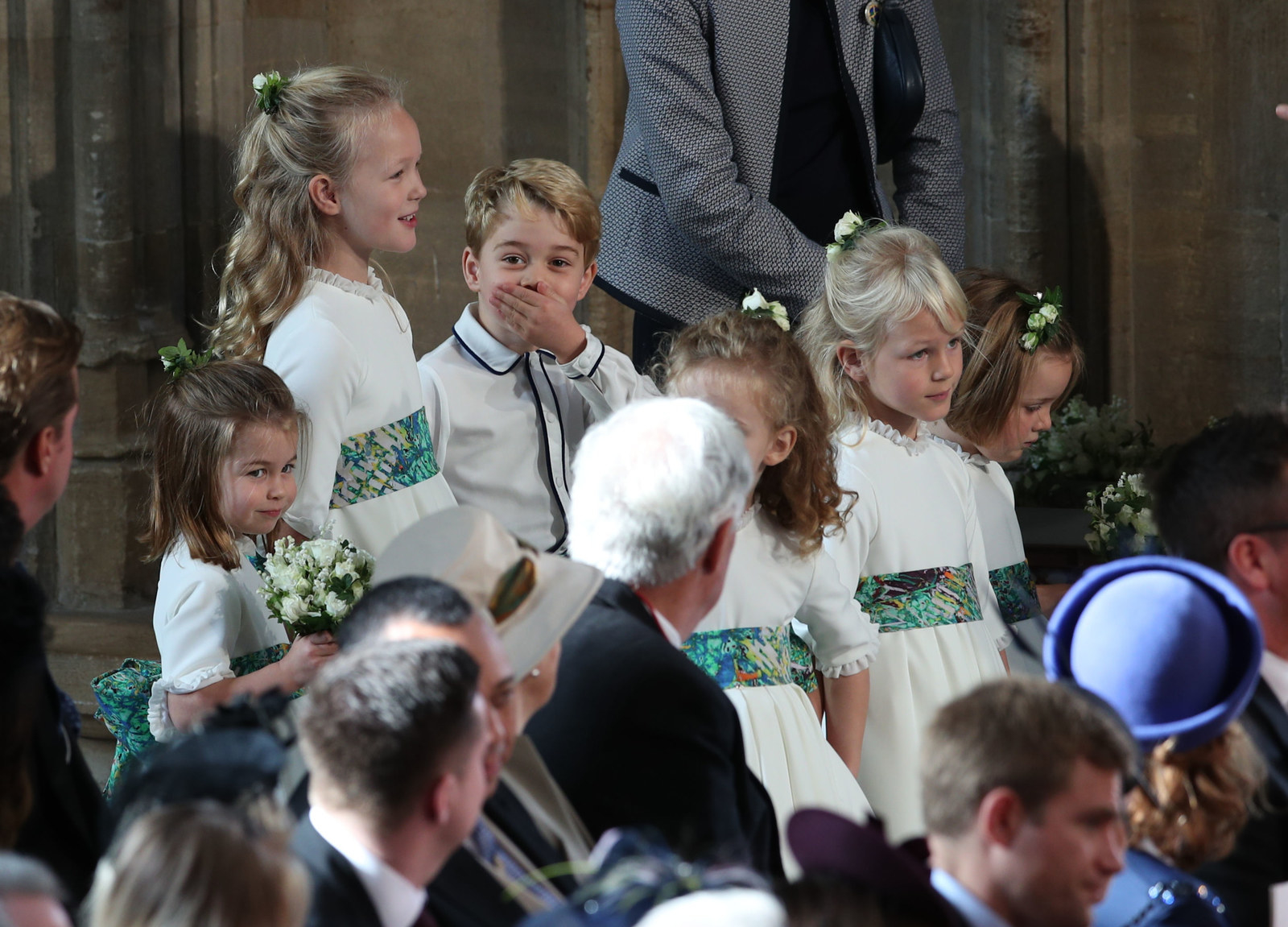 And here they are waving at Princess Eugenie and Jack Brooksbank as they leave after their wedding ceremony.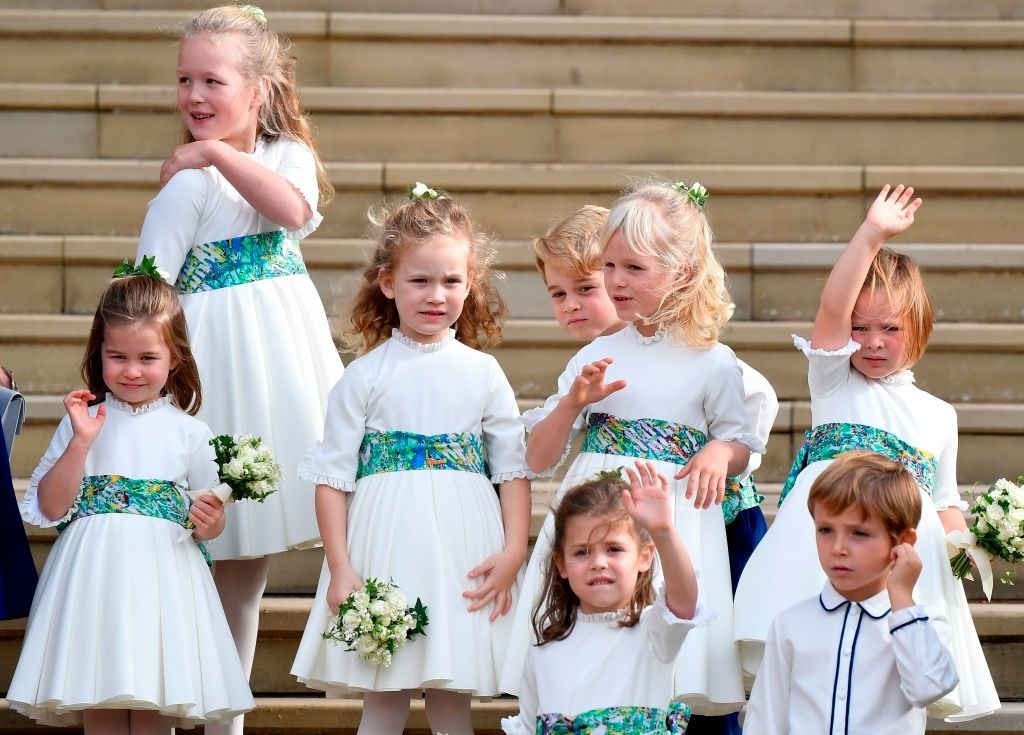 Then they posed for pictures on the steps and they were just having the most fun.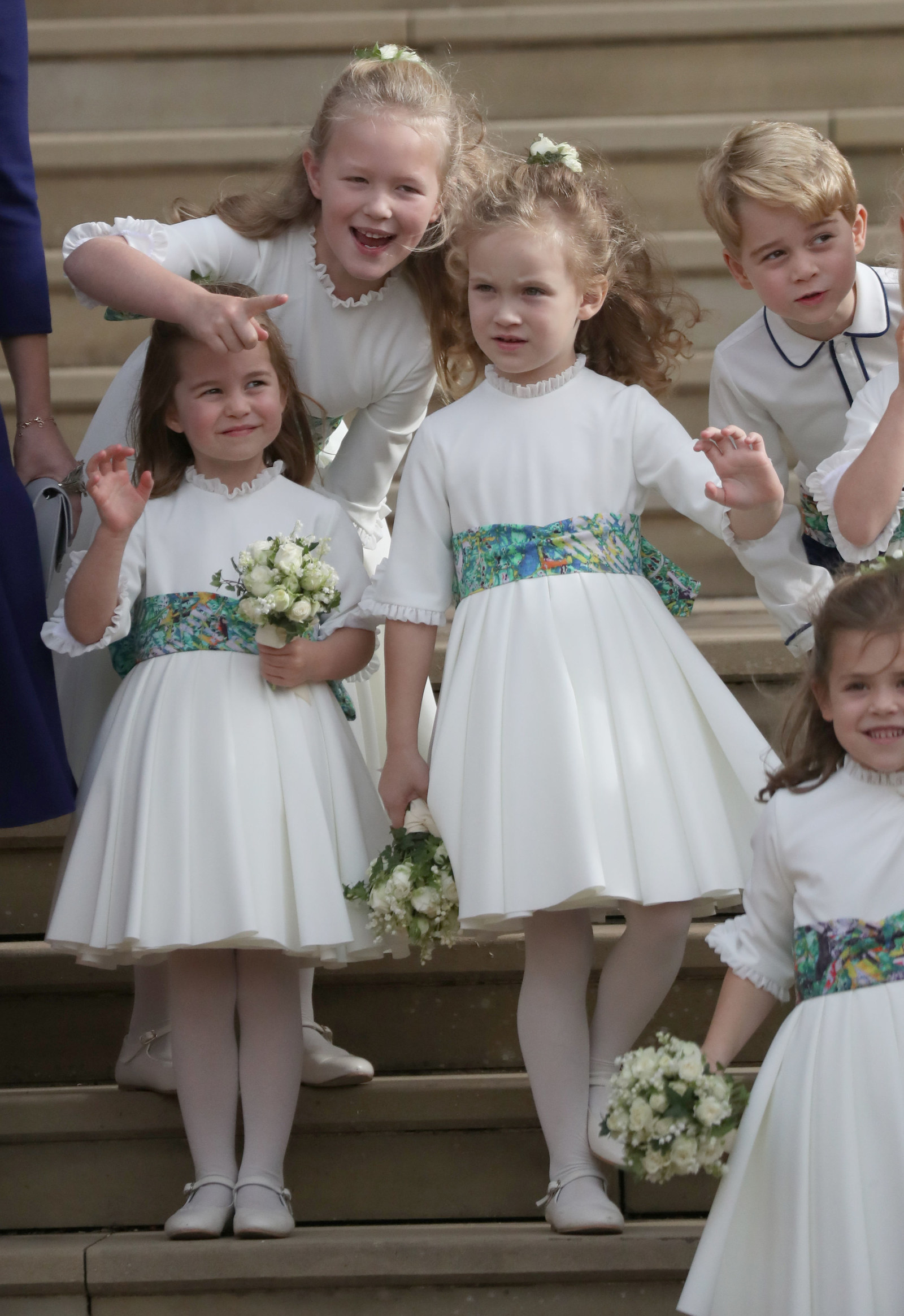 Awww 💕.