BTS Answered My Question At Their Global Press Conference But I Slept Through The Whole Thing
I love time zones.
Earlier today (much earlier today), reporters in South Korea gathered in Seoul's Dongdaemun Design Plaza for a BTS press conference.
It was all very aesthetic.
The boys arrived at 11am dressed incredibly well.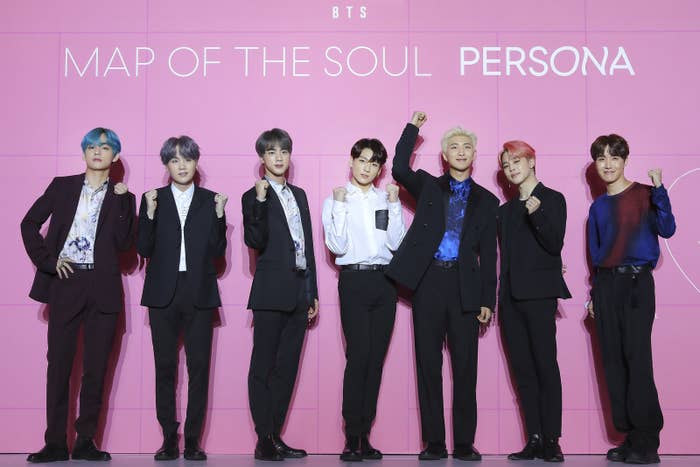 Because that was basically 3am in the UK, I decided to take a nap.
And so I missed this very emotional opening video.
Anyway, while I was asleep, the moderator read my question. The question was: The book Jung's Map of the Soul that inspired the title of the album has been selling out globally thanks to ARMY, what do you think about this?"
It was answered by none other than Jungkook, who said: "I've heard many ARMYs are studying Jung's theory because of us. It's interesting to see them come up with their own interpretations of our songs."
Jungkook was then asked by the emcee, Kim Il Joong, what their fans mean to them. "They are an existence we are so grateful for," he said. "And I'd like to say that they are our everything, that have made 'Bangtan Sonyeondan'."
BTS were also asked about selling out Wembley Stadium. V answered and said they're "thankful".
Namjoon also said that the band has no plans to record an album in English just to break into the US market.