On Wednesday, Time released the 2019 edition of its 100 "most influential people" list, and BTS is on it.
Halsey, who collaborated with BTS on their new album, wrote a moving tribute for them.
She first met the band in 2017 at the Billboard Music Awards.
After that, they became friends who have regularly supported each other's music.
Halsey often shares photos of her with BT21 items. BT21 are characters created by BTS in collaboration with Line Friends.
In her tribute Halsey wrote: "Over the past few years, the K-pop group has taken the music industry by storm-shattering sales records, gathering accolades and performing across the globe for head-spinning audiences — all the while remaining exemplary ambassadors for their Korean culture."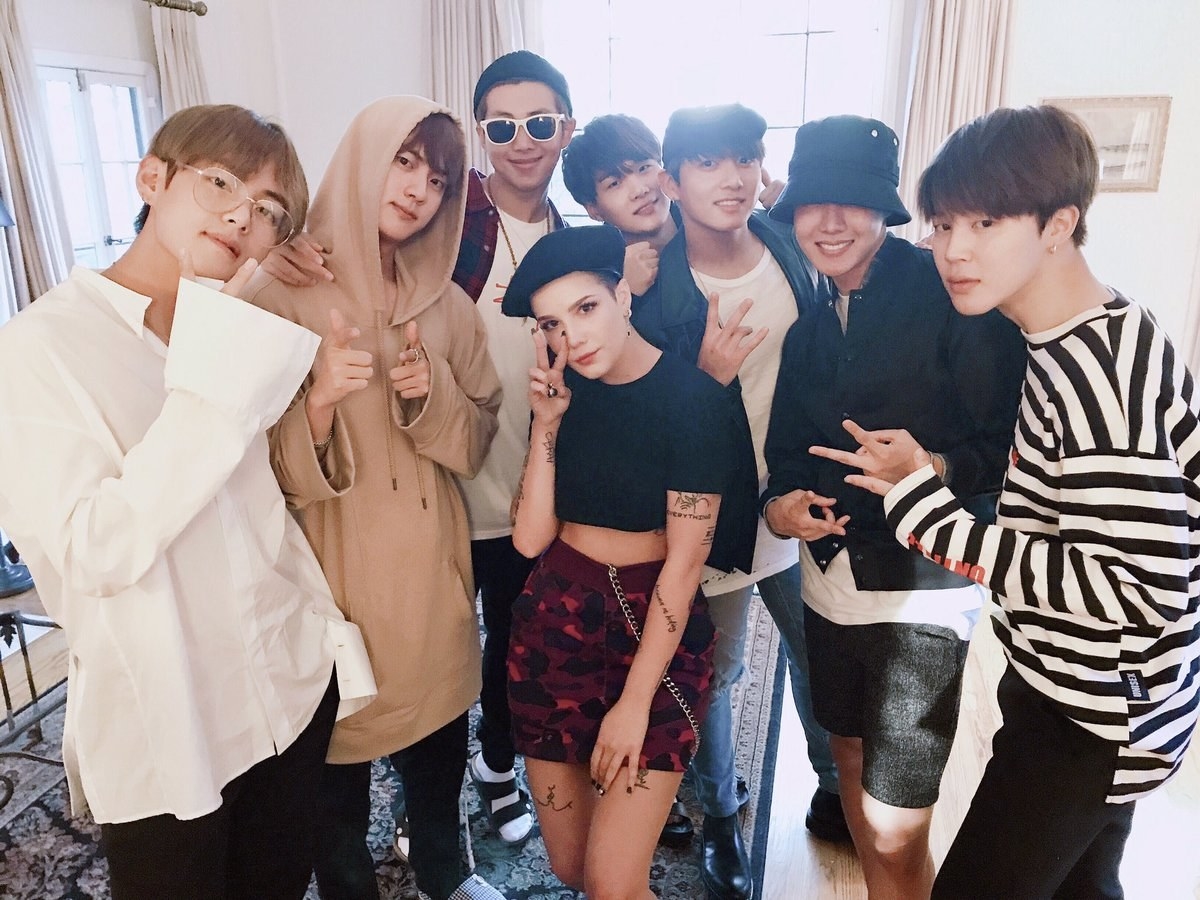 She wrote: "I have known 'the boys' — as I and other fans affectionately call them — for years and had the pleasure of traveling to Korea to hang with them on multiple occasions."
She continued: "Outwardly, they are polished and professional, but hours of laughter, secret handshakes and gifts exchanged show those around them that underneath this showstopping, neatly groomed movement are just some guys who love music, one another and their fans."