A Debate About Which Is The Toughest Cartoon Cat Is Tearing People Apart
Are you team Pusheen, Hello Kitty or Garfield?
Meet Anoosha Syed, a 23-year-old, illustrator and visual development artist from Toronto, Canada.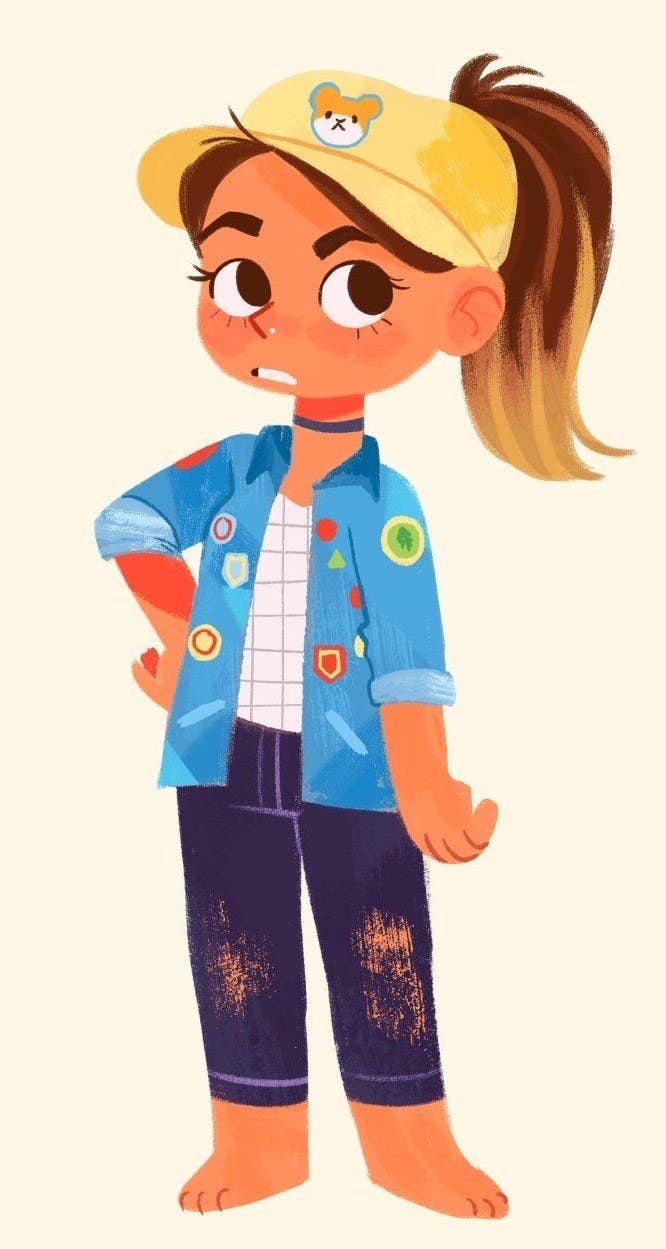 She started an incredibly important debate to discover which cartoon cat is the strongest.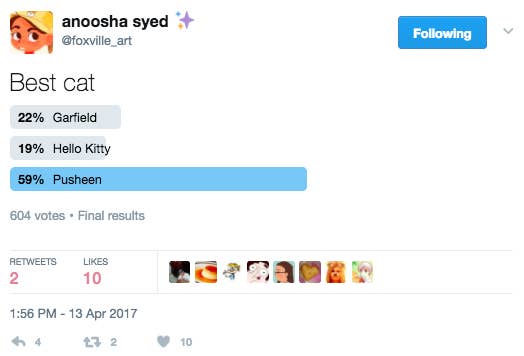 Syed said after seeing Pusheen win she jokingly did a second poll asking who would win in a fight.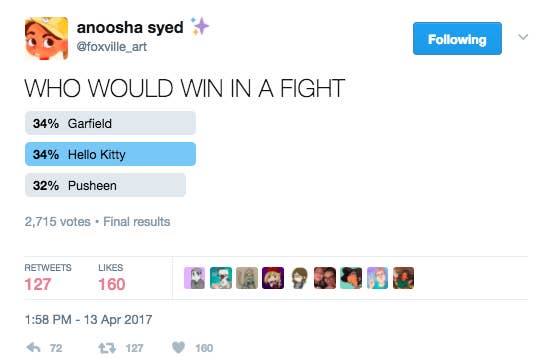 She said she didn't understand why people were voting for Pusheen as the cat has "stubby useless arms for fighting."
After the poll closed, the debate got more heated.
People have also weighed in their reasons for who they backed.
Oops. Something went wrong. Please try again later
Looks like we are having a problem on the server.
Let's settle this: Who do you think would win in a fight?