This afternoon, a suspect was shot dead by police following multiple stabbings at London Bridge in a terror attack.
Soon afterwards, a screenshot of a fake Jeremy Corbyn tweet began to circulate on Twitter and WhatsApp. The image alleged that the Labour party leader had written: "A man was murdered by British Police in Broad daylight."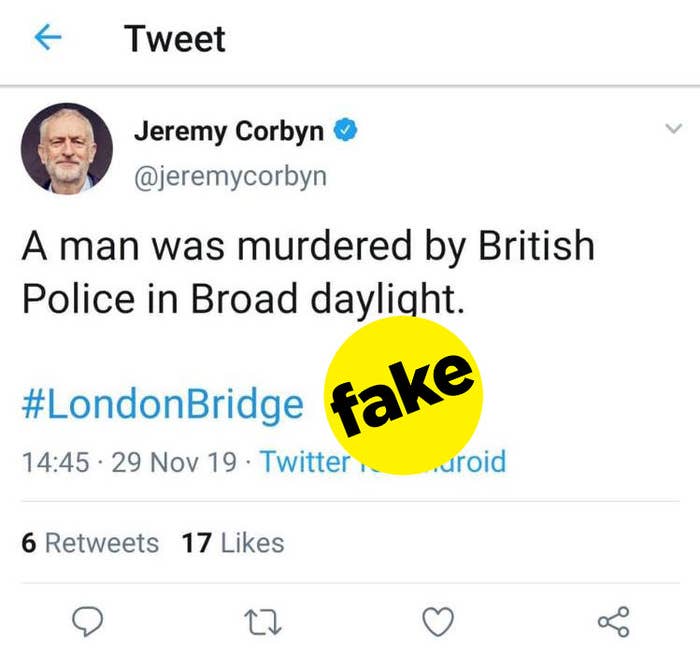 In fact, Corbyn tweeted to thank the police and emergency services and express concern for people caught up in the attack.
But people have fallen for the fake screenshot and have been sharing it as if it were genuine.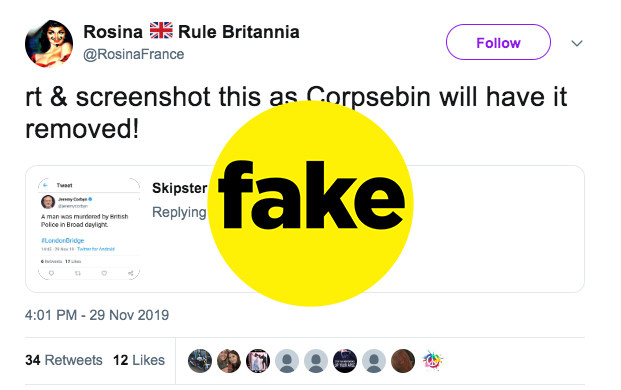 And some people have even replied to Corbyn's real tweet with the screenshot, saying that he tweeted it.