Beauty and the Beast star Emma Watson was announced as the cover star for the latest Vanity Fair last week.
After photos from the shoot were released, this picture of her in a see-through top caused some controversy.
Since then, several articles have been published objectifying Watson. The Sun published an article with the headline "Beauty and the breasts".
And a comment piece in The Independent questioned her choices.
However, a lot people disagreed with the criticism.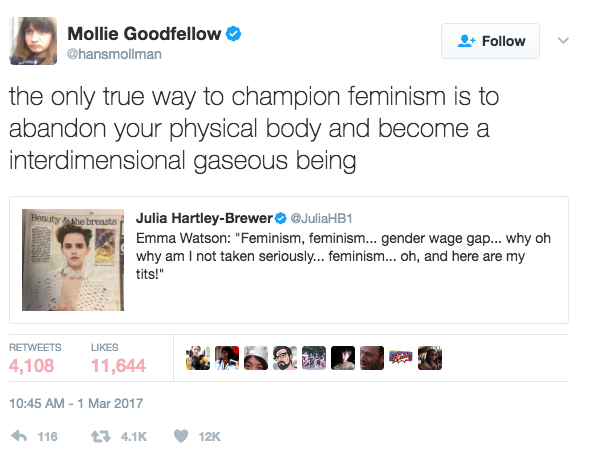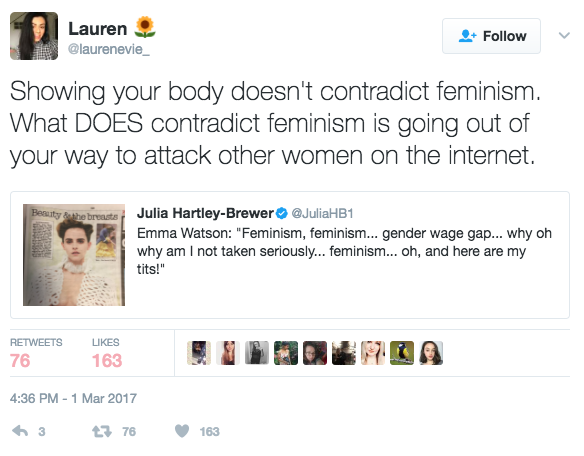 Watson addressed the criticism in an interview with Reuters, saying that feminism is about freedom, and that the negative comments left her confused.
Watson added: "I really don't know what my tits have to do with it."