A UN Lawyer Said She Was Brutalised By Dutch Police
Updated: After Hague police said they were going to make a formal complaint about Chaka Laguerre's claims, they later dropped it, citing an apology which the International Court of Justice said it never gave.
Chaka Laguerre, 30, is on a 10-month clerkship at the International Court of Justice working for Italian judge Giorgio Gaja. She claims to have been "brutalized" by Dutch police on her way to work.
In a Facebook post, which has now been set to private, the lawyer described her arrest and release.
Laguerre said that at 9:30 on Tuesday morning, she was "brutalized" by two Dutch police officers. She said that while she was cycling to work, she was unable to turn safely so she got off her bicycle.

She said: "I ended up in a spot where I felt unsafe in respect of cars making right turns; therefore, to move myself to safety, I quickly walked my bicycle across the street to get out of the way."


Laguerre said a police car made a U-turn and parked in front of her, and that two police officers approached her and spoke to her in Dutch, which she doesn't understand. She said the officers asked for her ID and told her she was under arrest.

Laguerre wrote: "I asked them why I was under arrest, and I told them that I did not travel with my US or UK passports but showed them my ICJ badge ID and explained that I am a lawyer working at the International Court of Justice.
"I also had my Dutch identity card that was issued to me from the Ministry of Foreign Affairs that gives me a status in this country."

She said the police officers slammed her against the police car and "began aggressively pulling on and bending" her arms. Laguerre said that there was a struggle in the car.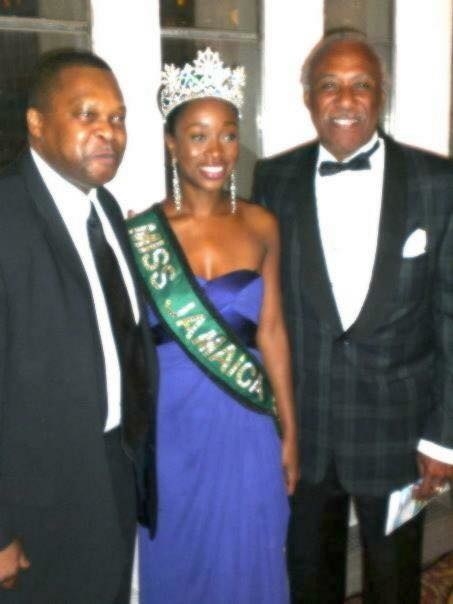 Laguerre, a former Miss Jamaica US, said she cried the entire car journey to the police station. Later in the post, she discussed police brutality and the death of Sandra Bland.
Laguerre said: "I am sharing my experience because I want people of color to know that we must continue to fight, not merely for our right to live as dignified human beings and our right to bodily integrity, but so our children can live in a society where they no longer have to feel hopeless and afraid. This is why I became a lawyer."

After her status was published, the Dutch police put out a statement in which they said she was arrested because of her "dangerous behaviour" and said that they had filed a complaint to the International Court of Justice against her. They later said that they had agreed to drop the complaint.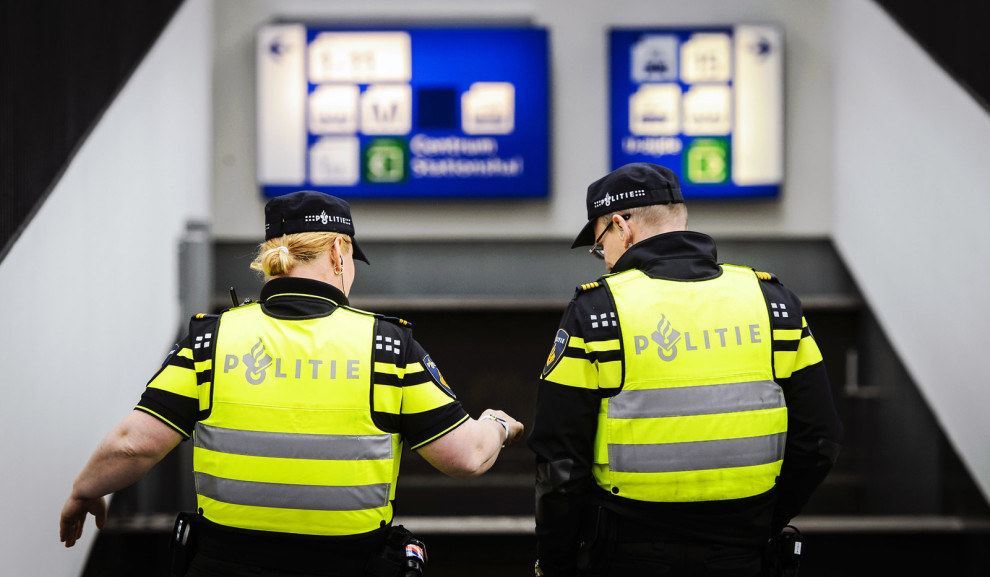 The police said Laguerre received a fine for not having her ID with her, and that she had been arrested for her dangerous behaviour after being almost hit by a bus, and being unable to provide ID. In the Netherlands, everyone over the age of 13 is required to carry ID with them at all times.
The statement went on to say that the police officers approached her and she became uncooperative.
The police added that they have CCTV images of the entire incident and the lawyer was held in custody for one hour and 20 minutes. They said "the accusation of the woman that there would be racist and violent police action is totally unfounded.
"The Police Chief of the Hague unit will submit a complaint to the President of the International Court of Justice against the woman concerned for her allegations against the police in which she suggests that there are racist police brutality."



UPDATE
The police later said that they had agreed to drop the complaint after receiving an apology from the court over the matter. However, the head of the court's information department said that no such apology had been issued. A spokesperson for the Hague police confirmed to BuzzFeed News that no formal complaint had been filed, but said the force had complained verbally.
CORRECTION
Laguerre's Facebook post regarding the incident has been set to private. A previous version of this article said it had been deleted.