Dramafever, a video streaming website owned by Warner Bros, announced on Tuesday that it would shut down.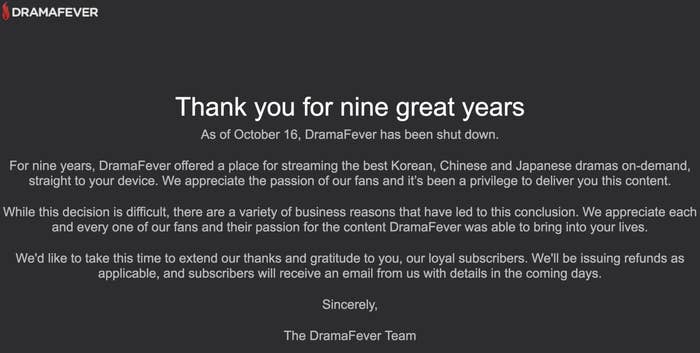 The app, which had about 8 million subscribers, allowed people to access Korean, Japanese, and Chinese dramas on demand.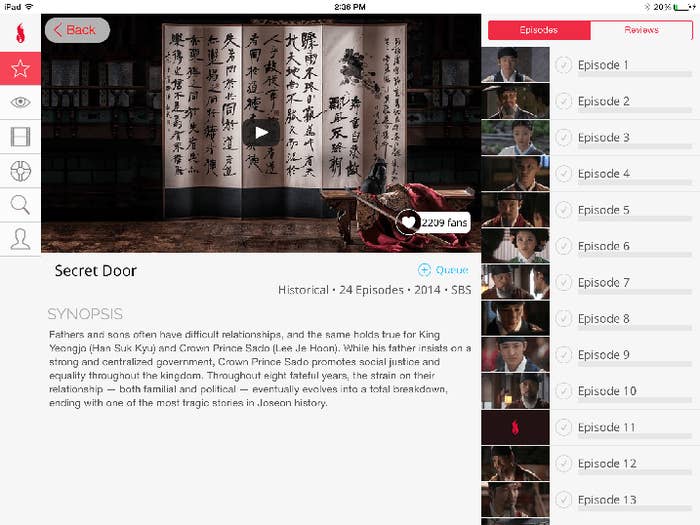 Speaking to BuzzFeed News, former subscriber Caitlin Conner, a 22-year-old assistant restaurant manager, said she found out from a tweet that Dramafever had shut down.
She said she immediately checked her emails and only saw a promotional email from the company on Oct. 5. She said: "Last month I renewed my year-long subscription, about $53."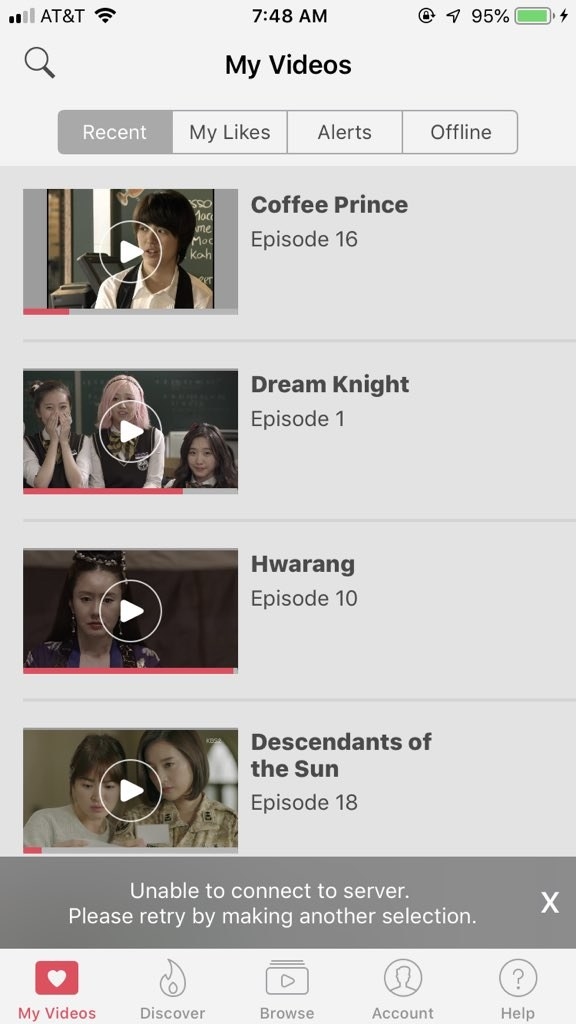 @Koreasmin, a subscriber who paid for the yearly membership, said she has found the ordeal distressing.
Shania, 21, from Queensland, Australia, told BuzzFeed News her subscription was supposed to end around May 15, 2019.
Gabby Lockhart, 20, from Chicago, told BuzzFeed News that she is extremely upset about the site shutting down.
Some people have received emails to say their subscription has been cancelled.
But since then, people have received a statement that says refunds will be processed as applicable.
A spokesperson for Warner Bros told BuzzFeed News customers will receive an email about their refunds over the coming days.
They added: "Today, Warner Bros. Digital Networks will be closing its DramaFever OTT service due to business reasons and in light of the rapidly changing marketplace for K-drama content, a staple of the service's programming.
"Warner Bros. Digital Labs, which encompasses more than two-thirds of the DramaFever workforce, will continue operating, serving as the tech engine behind many of WBDN's operations."