On Sunday, Demi Lovato was responding to fans on Twitter.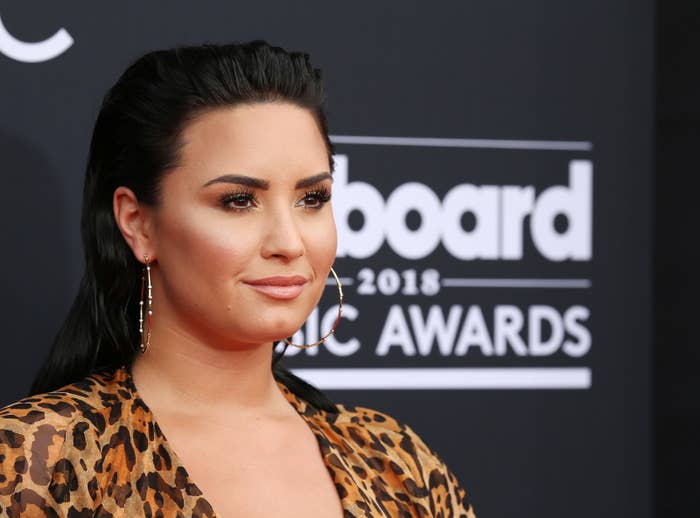 One fan asked her what the funniest prank she pulled was.
And in a now-deleted tweet, Lovato said her funniest prank was calling "a lady of the night" to surprise her bodyguard. She says the sex worker went into his room without his permission and "grabbed him in his 'area.'"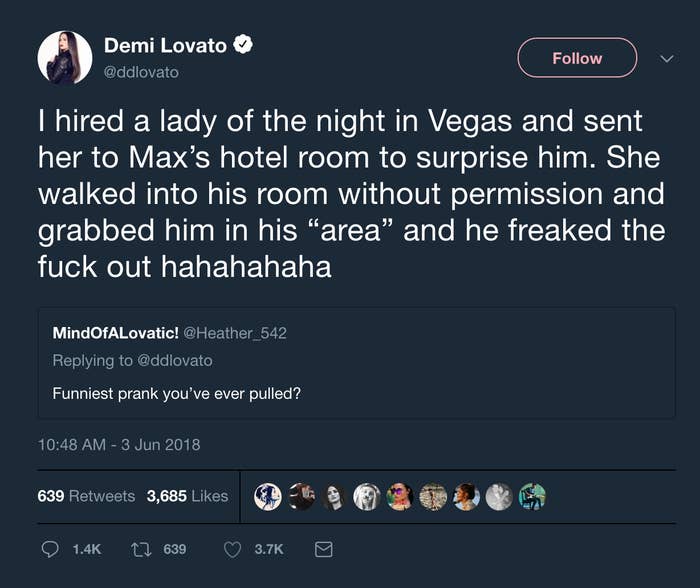 People weren't happy with the tweet with some calling it sexual assault.
Others said Demi's tweet lessened the sexual abuse suffered by some men.
Demi then deleted the tweet and said, "I swear I could tweet something about craving jelly beans and it would offend someone."
But then people were also not impressed with THAT tweet.
Lovato said that those criticizing her should listen to her song "Warrior," adding she doesn't need to be educated about the horrors of sexual abuse.
She then tweeted that she's sorry if anyone was offended.
UPDATE
This post was updated with Lovato's apology.