Campaigners have told BuzzFeed News the controversial "Byron raid" that took place early in July was just the beginning of a new crackdown on migrant workers without legal permission to be in the UK.
On 4 July, immigration officers raided several Byron burger restaurants across London, at which the workers had apparently been told by management they were being called in for a training day. The news of the raid, which broke several weeks later, has led to people calling for a boycott of the company.
Just days after the raid happened, the government doubled fines for businesses found to be employing workers without documentation. The change in immigration rules was barely reported at the time, but under the new Immigration Act, which came into effect on 12 July, penalty fines were increased from £10,000 to £20,000.
The Act also increased the maximum prison sentence for employing undocumented workers from two to five years, and businesses can now be shut down for up to 48 hours until they prove they are complying with the rules.
The resulting increase in revenue to the government as a result of the Act could be substantial: The government issued £21 million in penalties to businesses found to have undocumented workers between June and December last year, according to official statistics. Just over £9 million of those fines came from businesses based in London. The money came following the discovery of 1,820 undocumented workers across the UK.
The changes to the law coincide with an increase in raids: According to a Freedom of Information request, the number of raids in London has increased by 80% between 2010 and 2015, and there were several instances of companies being targeted in the months prior to the Byron raid.
A Deliveroo was raided in June, and three workers were arrested. A Deliveroo spokesperson said in a statement to BuzzFeed News:
"The Metropolitan Police carried out an unplanned documentation check at our Angel office in June. Since then we've complied with [the Department of Work and Pensions] to provide all requested information. This included evidence of our right to work checks for the almost 8,000 riders that work with us in the UK."
In February, 13 workers were arrested and detained following a raid in Edmonton, North London. In April, several workers were arrested while building a prison in Wrexham. That month, a Costcutter and a restaurant were also raided by immigration officers, leading to eight detainments.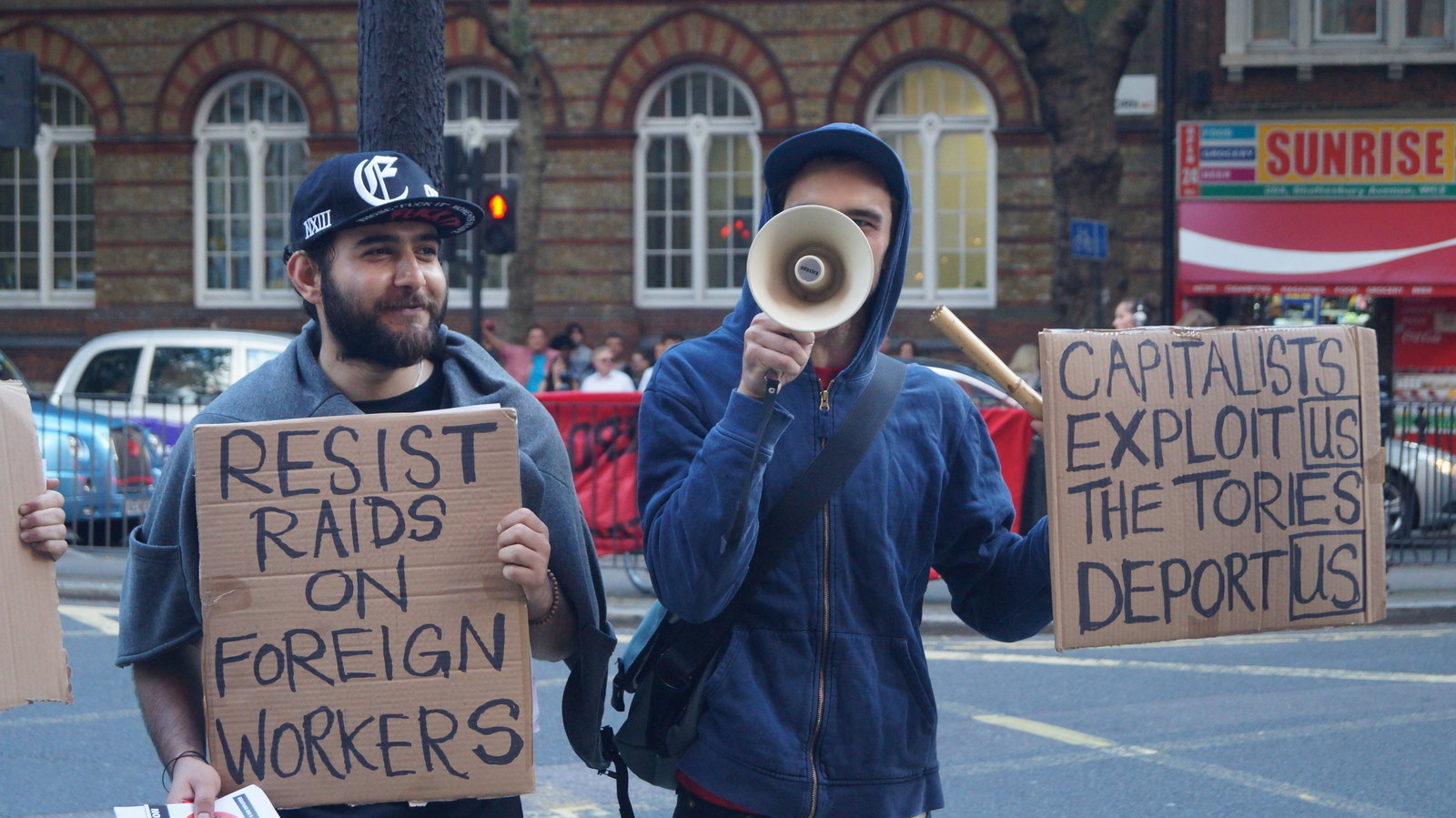 The anger over the Byron raid has been pronounced. On Friday night there were protests in central London, and following it there were unconfirmed reports that protesters emptied cockroaches into two of the restaurant's branches. BuzzFeed News was present at the protest and did not witness this happen.
Byron has released a statement that said those deported had possessed "fraudulent" documentation — meaning their status had not been picked up when the company carried out checks on them.
One worker told the Guardian, "It feels like they used us to shop staff, people who have become our friends over the last few years." Another said, "They were happy to employ me for years doing really hard work that no British person would do."
Testimony about the raids from a current Byron employee has also been given to BuzzFeed News. In a memo sent to his union, the employee said that at least one of the detained workers had been employed by the company for several years.
Keith Vaz, chairman of the Commons' Home Affairs Select Committee, has said the decision by the Home Office not to fine Byron was "most surprising" and sent out "the wrong message concerning the employment of illegal migrants."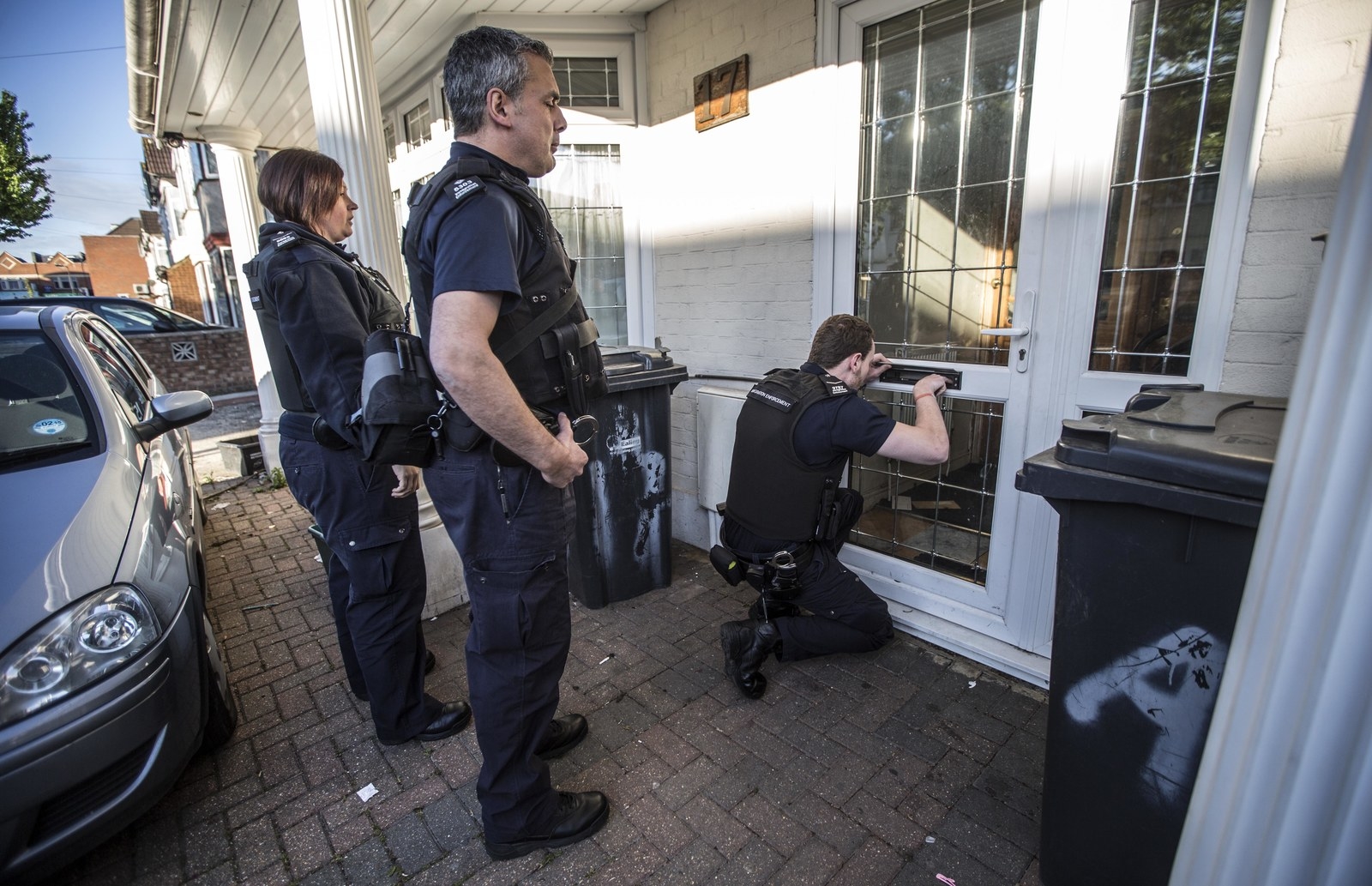 Zoe Gardner from the charity Asylum Aid told BuzzFeed News the pressure on undocumented workers has increased due to the Immigration Act. "Undocumented workers face constant exploitation and are seen as disposable," she said. "Raids like the one in Byron will force workers further underground," where they are more likely to be exploited.
She claimed that as a result of the Act employers were now being forced to carry out the work of border guards. Likewise, landlords have been forced to check up on the immigration status of their tenants, a move which has also drawn criticism from campaigners.
Ash Sarkar, an anti-deportation activist, told BuzzFeed News that members of the public are sending thousands of tip-offs to the UK Border Agency and that a majority of the raids take place in southeast London. She said: "There is immense pressure from the government on all sides. Doctors are required to carry out checks and it is now statutory for landlords to ensure their tenants have the right documents."
According to official figures, the government received 16,000 pieces of information from members of the public in 2015, which led to 110 deportations.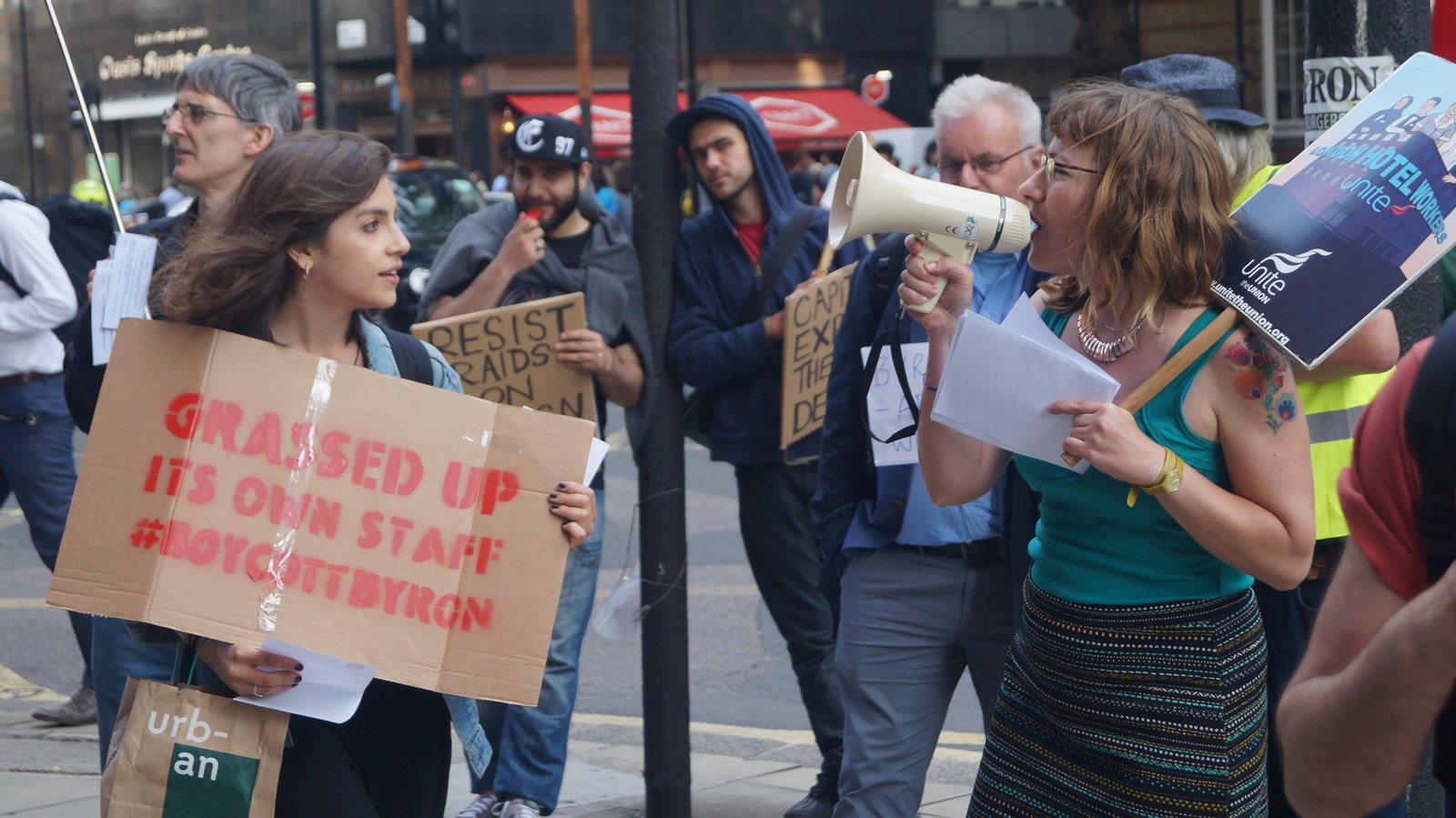 Tawanda Nyabango, an organiser for the union London Industrial Workers of the World, who was present at the protest on Friday, told BuzzFeed News that he expects an increase in raids following both amendments to the immigration law.
Nyabango said: "It is standard practice for a lot of the service industry in London to employ [undocumented] workers. You have a lot more control over your workforce and you have something to hold over them if their position is weak. If your manager knows you have dubious paperwork then they have something to hold over you."
He said that in the past some companies had "made a business calculation" to hold on to workers when their status wasn't clear, a decision they were now likely to row back on.
Petros Elia, general secretary of the trade union United Voices of the World, told BuzzFeed News that he had been coming across fewer undocumented workers in recent years. He said: "Byron ... is just one of the latest mass raids to have taken place but SOAS was one of the first to do this with their cleaners."
He added: "Undocumented workers are vulnerable and are often exploited with long hours and unpaid wages with employers having no fear for consequences as they won't be able to take it to a tribunal."