BTS Played Wembley Stadium For The First Time And Everyone Cried, Including Us
The Korean group played to 120,000 fans in two historic performances at Wembley Stadium.
by
,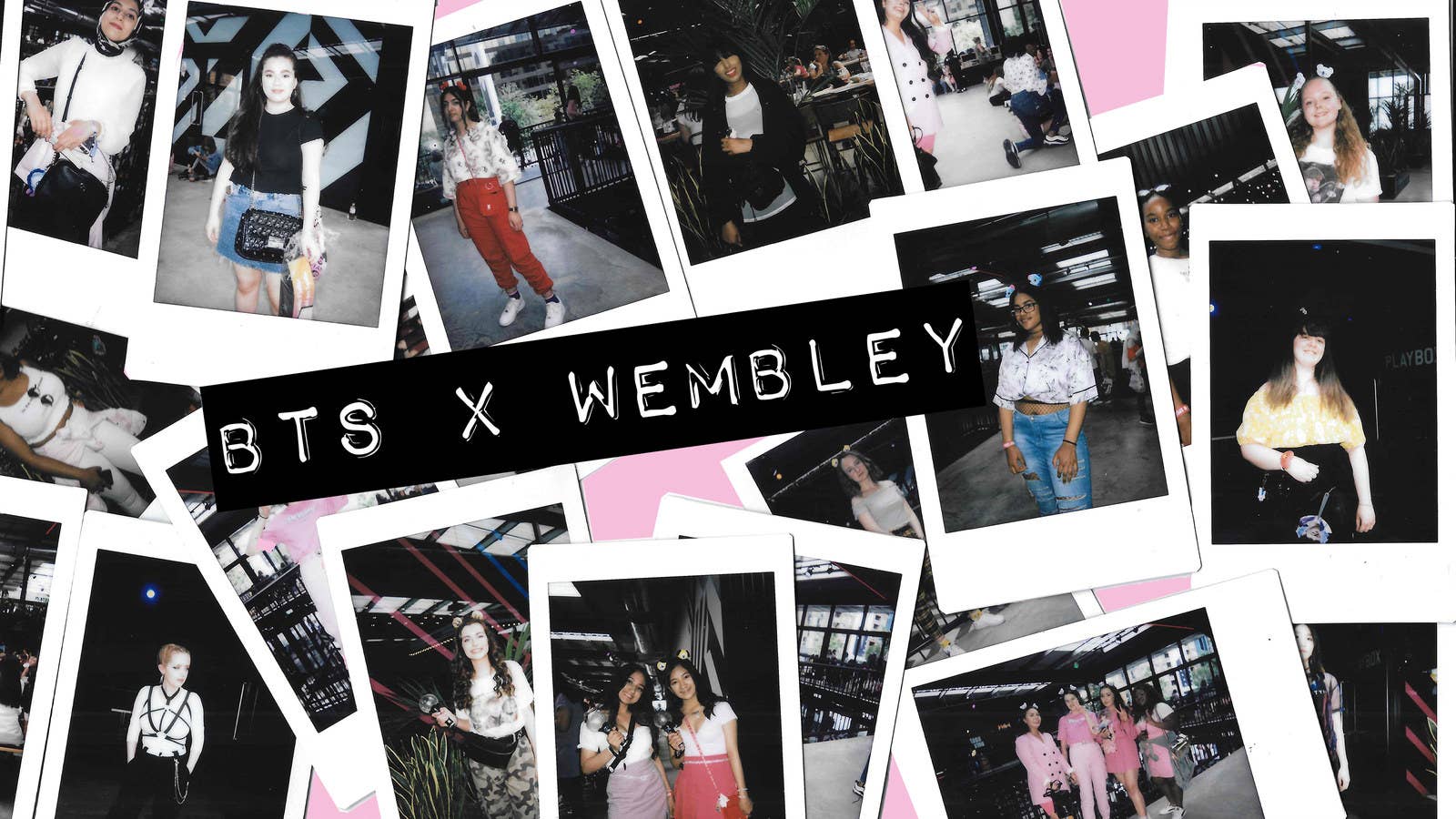 On Saturday, Korean band BTS took to the stage at Wembley Stadium for the first of two sold out shows of their Love Yourself: Speak Yourself World Tour. It was a historic moment: they became the first Korean act to perform at the iconic venue, selling out the first date in 90 minutes, and to celebrate, the concert was broadcast live online to fans around the world.
At a press conference ahead of their Saturday show, the band's seven members expressed their gratitude to their ARMY and spoke about comparisons to the Beatles following their record-matching three Billboard number one albums in less than a year.

"There's a certain level of pressure being called the 21st Century Beatles," Suga said. "But we want to make our place as Bangtan Sonyeondan. We want to be the 21st Century BTS."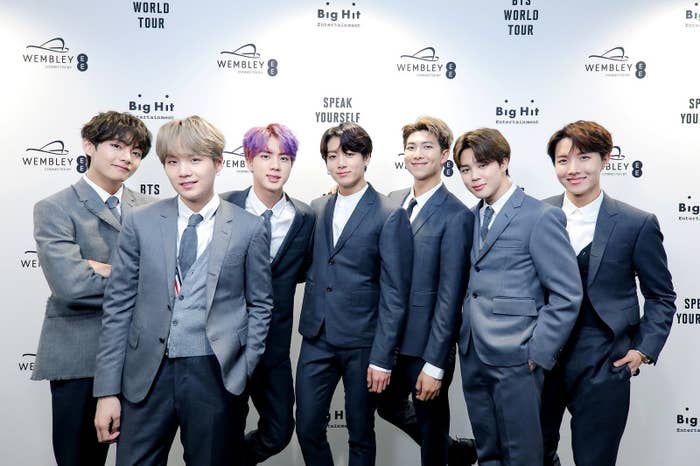 He also spoke of the significance of playing at the famous venue: "All the stadiums were amazing but there's something special about Wembley. I watched Queen's Bohemian Rhapsody Live Aid performance so many times since I was young with my older brother. The biggest thought I had was I wanted to share this experience with the ARMY."
During the shows, the members spent the time between songs joking about British slang using words like "sick" and practising tongue-twisters in very posh accents. On the second night, they acted out spells from Harry Potter with a BTS lightstick in place of a wand; Jimin lighting up the audience with a perfectly British "lumos solem"!

On both nights, the band's final goodbyes were emotional, with Jimin hugging a teary Namjoon just before they left the stage on Saturday. But the most moving moment of both nights was during Sunday's encore. Before their performance of "Mikrokosmos", the 60,000-strong crowd surprised the band with a singalong to the chorus of "Young Forever". Jungkook cried. Jimin cried. J-Hope cried. People in the audience cried. And we cried.
The whole weekend was full of love, appreciation, and support between BTS and their ARMY. So, to celebrate the occasion — and to coincide with 'Army Selca Day' — we asked fans at Saturday's show to tell us what song they were most looking forward on the night.