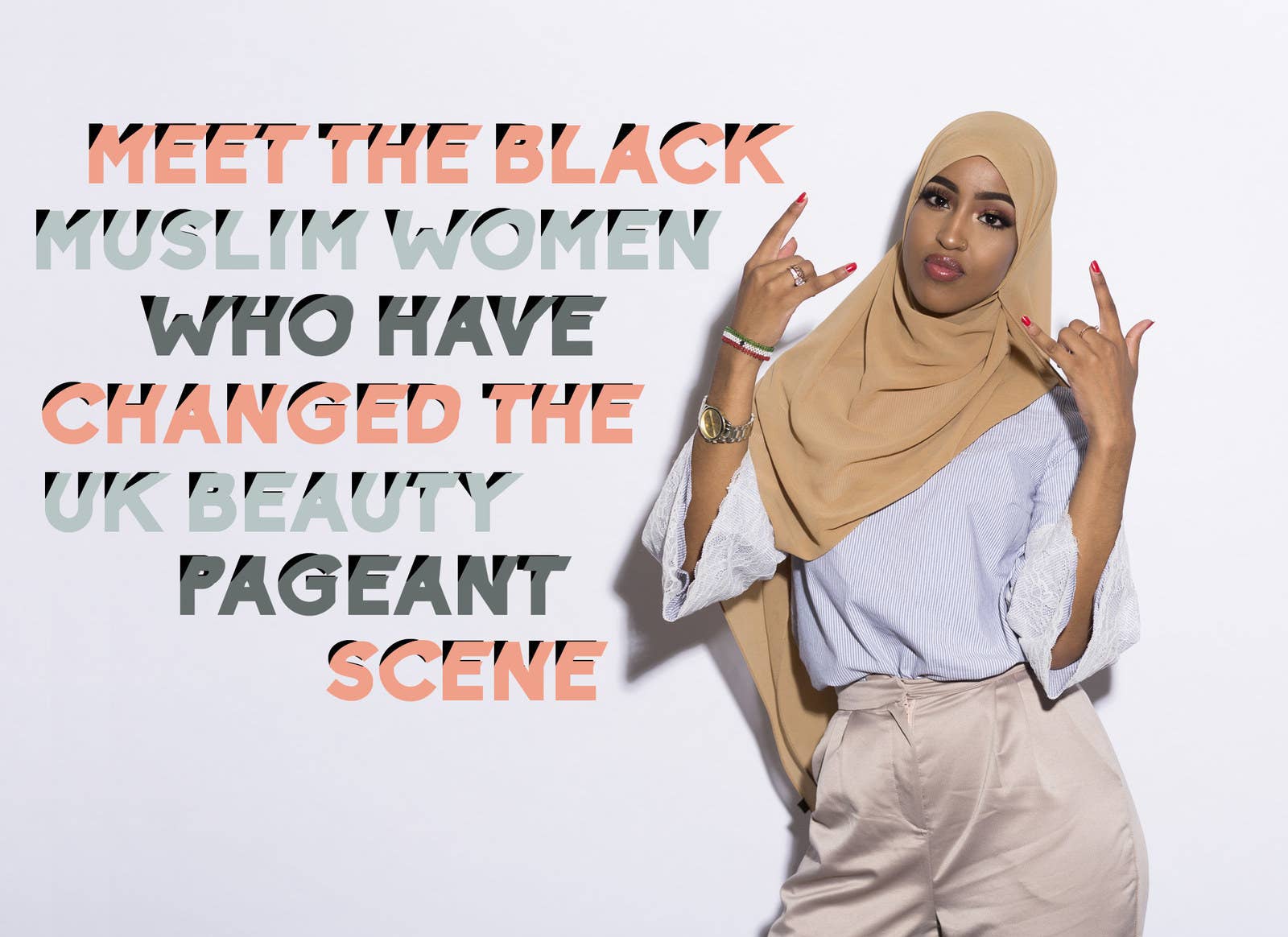 Halima Aden made history in 2016 as the first hijabi to compete for the title of Miss Minnesota, famously wearing a burkini in the swimsuit round at a time when the garment was being banned on beaches in France.
Though she didn't win, the 20-year-old went on to sign a modelling contract and became the first woman in a hijab to grace the cover of US magazine Allure, later winning cover of the year. Now Aden, like fellow Somali models Iman and Waris Dirie before her, has become one of the most in-demand faces in fashion, securing campaigns with brands like Yeezy, Nike, and Fenty Beauty.
Inspired by her success, many young Muslim women are now following in Aden's footsteps and, despite some pushback, are getting involved in beauty pageants and doing so on their own terms.
Last December Maghrib Abdush-Shahid from Columbus, Ohio, founded Miss Muslimah, the first beauty pageant for Muslim women in the US.
Abdush-Shahid, 37, told BuzzFeed News the event was for "Muslim women young and old to have a chance to represent their country proudly without sacrificing their religious beliefs."
She said: "It is our number-one mission to redefine beauty standards of women in America, and to show that modesty is beautiful. Our mission is to give Muslim women a chance to compete in a pageant, which is something that has not been afforded to Muslim women who wear hijab.
"We want them to feel that hijab and being covered is still beautiful in America."
The first pageant, she said, was a success, with Aden even getting involved to give the contestants some moral support. "Halima Aden sat down with the pageant contestants to speak to all of them about her experience in Miss Minnesota teen pageant, and to wish them all good luck," Abdush-Shahid said. "She is truly an inspirational woman. The contestants were really inspired by her and all of her amazing accomplishments."
Beauty pageants generally have as many critics as fans – something Abdush-Shahid experienced firsthand. "Many Muslim sisters did not feel there was a need for such a platform; they felt as if I was trying to 'imitate the kufr' [nonbeliever]. Those were their exact words. Some people were very harsh."
She said that while she initially felt like it was something she should pursue, the criticism made her doubt herself. She persevered, and started doing live videos on social media talking about the competition.
"I started getting phone calls of young women who wanted to volunteer and help out and be contestants, who wanted to compete and be a part of history," Abdush-Shahid said. "I received a lot of support from the youth."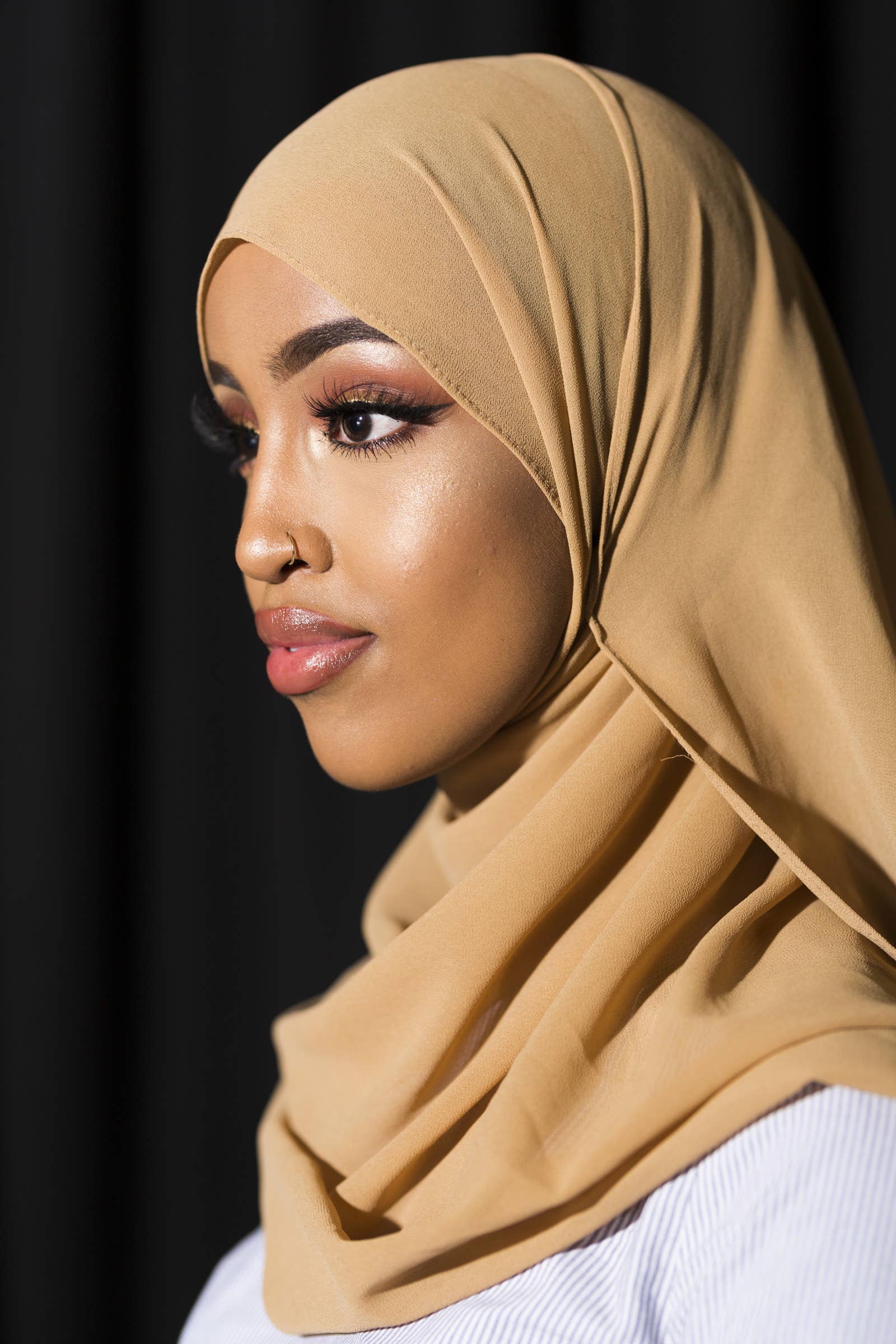 Aden's influence has stretched to the UK: Shayma Shafici, a 19-year-old from London, was inspired to enter Miss Earth England.
She told BuzzFeed she chose the competition because she felt it was different to others. "This pageant has a really strong emphasis on helping build a platform for you to advocate whatever your cause is," said Shafici, who is passionate about tackling climate change.
"There was that drought going on in Somalia, so I thought this would be the perfect time to advocate for that though this pageant – plus it has, like, an environmental theme. It's not like Miss World or Miss Universe."
She said with a "climate change sceptic" like Donald Trump in office she wanted to do what she could to encourage world leaders to keep the issue on the agenda. "It was, like, the perfect time to do a good cause whilst representing a minority," she said. "And obviously, Halima had just done it. I was just like, it's happening in the US, why can't it happen here too?"
Shafici said she had been reluctant about entering because of the bikini segment. Her mum also expressed reservations, because the bikini round is at odds with their religious beliefs.
"I automatically thought, like, you obviously don't have the advantage. It was very unlikely that I was gonna win a title, because I thought they were gonna think, 'She's not even competing properly.'"
She decided to message the director to ask what she could wear in the bikini segment and was told she could wear whatever she felt comfortable in. Relieved, she entered, and said the competition was accommodating, and even arranged a special area for her to get changed in.
For Miss Earth England, contestants were required to go through a public vote. Shafici said she asked her followers and everyone she knew to help her out, and before she knew it people around the world were sharing her appeal, including Halima Aden herself, who FaceTimed her to offer words of encouragement.
She also received messages of support from other young women, calling her an inspiration and encouraging her to keep representing. "I get messages from girls telling me things like 'OMG you inspire me so much', 'I love your confidence', and 'I love how you don't care what other people think of you.'"
But it all goes back to Halima Aden. "The other day I was in my local petrol station and I picked up the Grazia cover with Halima on it and I feel like if I had that at, like, 9 or 10 I wouldn't have felt like I had to compromise my identity. I wouldn't have had to feel like I had to take off my hijab when I was younger," Shafici said. "I'm so happy that young girls have that to look up to – I think representation is super important."
Although she didn't win Miss Earth, Shafici was a finalist, which made her eligible to compete for a different title, Face of the World England, which she won. She'll now be representing England in the global competition on 4 November. "I never even thought I'd get a title at Miss Earth," she said. "So now it definitely has given me more a lot more confidence to be like, I might win."
Until her pageant career, Shafici was known in her community for her work as a makeup artist, a career she started at just 17 years old. By the time she was 18 she had 14,000 followers on Instagram, but didn't want to be known as "the makeup girl". Instead, she started using her social media platform to promote charity crowdfunding and community events.
Last month, makeup company Sacha Cosmetics launched in the UK with an ad featuring Shafici. "When I got it it was awesome – plus there's gonna be a Somali girl in a hijab on the Sacha Cosmetics Superdrug website," she said. "The pageant definitely opened loads of doors for me."
Despite her success in makeup, modelling, and pageants, Shafici wants to study political science or law at university and achieve her ultimate goal of working with young girls from underprivileged backgrounds and protect them from exploitation.
Also making moves in the British pageant world this year is Muna Jama, 27, from east London.
Jama told BuzzFeed News she was first invited to Miss Universe two years ago, but turned it down. Although she was interested, she couldn't imagine herself participating. "I used to actually watch Miss Universe on TV and on social media I'd be following them. I just felt like I'm different, in the sense that I wouldn't fit in, and that was my own insecurities."
She attended the interview and was selected as a finalist, but the thought of the bikini round filled her with reservation. "I got cold feet and I was like, I can't do this because I know I won't be able to meet the requirements," she said.

Two years later she applied again and was still uneasy about the bikini round. Jama decided to do something about it. "I told myself maybe I can speak to someone [about this] and that is genuinely where it started," she said.
"I spoke to them and it was overwhelming because I built up these thoughts in my head – you know, of course it's going to be a no, my circumstances are different."
Jama, who doesn't wear a hijab so isn't visibly Muslim, said: "People are often guilty of assuming someone is less religious than someone else in whatever religion because of the way they dress or the way they look, so I may have come as a surprise, but I live by a simple principle.
"People do assume, 'Oh, you're wearing skinny jeans and you're not wearing a hijab' and immediately you're less religious than one who does wear a hijab and doesn't wear skinny jeans."
Jama made history by competing in the bikini round wearing a kaftan. News of her involvement in the pageant and her choice of dress made headlines across the world. "Knowing that you can connect with people without leaving the comfort of your home was a beautiful experience, and this experience allowed me to do that.
"It allowed me to speak to people who are from different countries, to connect with my story – and some of these people are not even Muslim."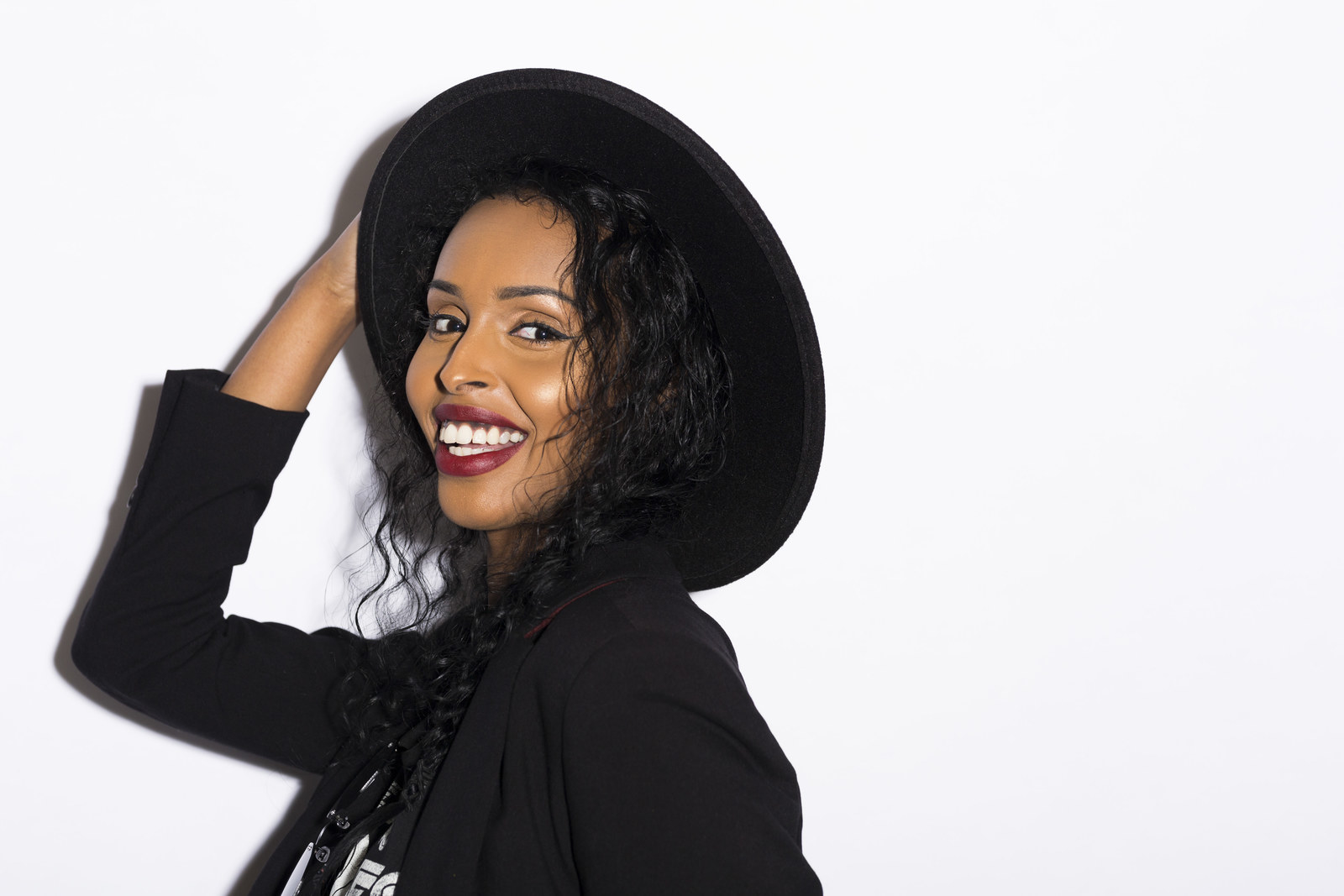 Jama said people from different religious backgrounds had said that they were inspired by her. "That alone for me was more than I expected. It wasn't just making an entire country proud. I've got people from Somalia and Somaliland and Puntland and Djibouti."
She continued: "I just wanted to have the opportunity to allow organisations to welcome diversity, to understand we're not all the same, and chances are we're never gonna be the same, but everyone's unique in their own way.
"And as cliche as it sounds, you know, you can't be someone else. You know yourself and that person is taken and you have to embrace exactly what you have and own it, and that's what I did."
Jama said her platform has given her an opportunity "to shed some light on the serious situation that's taken place in Somalia."
"I don't think there's enough media coverage around that and I feel like a lot of people need to understand that," she added.
Competing in beauty pageants is far from Jama's day job: She works at a nonprofit startup called Cloudless Research, which is based in East Africa and tackles illegal migration.
"I wanted to get a better understanding as to why many Somalis were taking part in the dangerous voyage across the Mediterranean Sea," she said.
"It's a very scary topic – it's a lot more than meets the eye and I feel like even though I have taken part in so much and have had the opportunity to share my story with other people and have got good coverage around it, I don't think it's enough.
"A lot of families are suffering in the Horn of Africa and [other] parts in Africa, and I feel like very little is done globally and it's purely because people don't know where to start.
"I feel like going to these countries and asking these people, and actually living in their shoes, you get a better understanding as to what to do to tackle such dangers. I feel like we're going in the right direction. I'm really excited for the future."
Jama added: "I hope that there's many things that you take away from my story. You can see it as the trailblazer who wore a kaftan, [or] the girl that courageously went to dangerous countries to tackle illegal migration."