Yesterday, Manchester city council unanimously passed a motion that made Ariana Grande the first-ever honorary citizen of Manchester.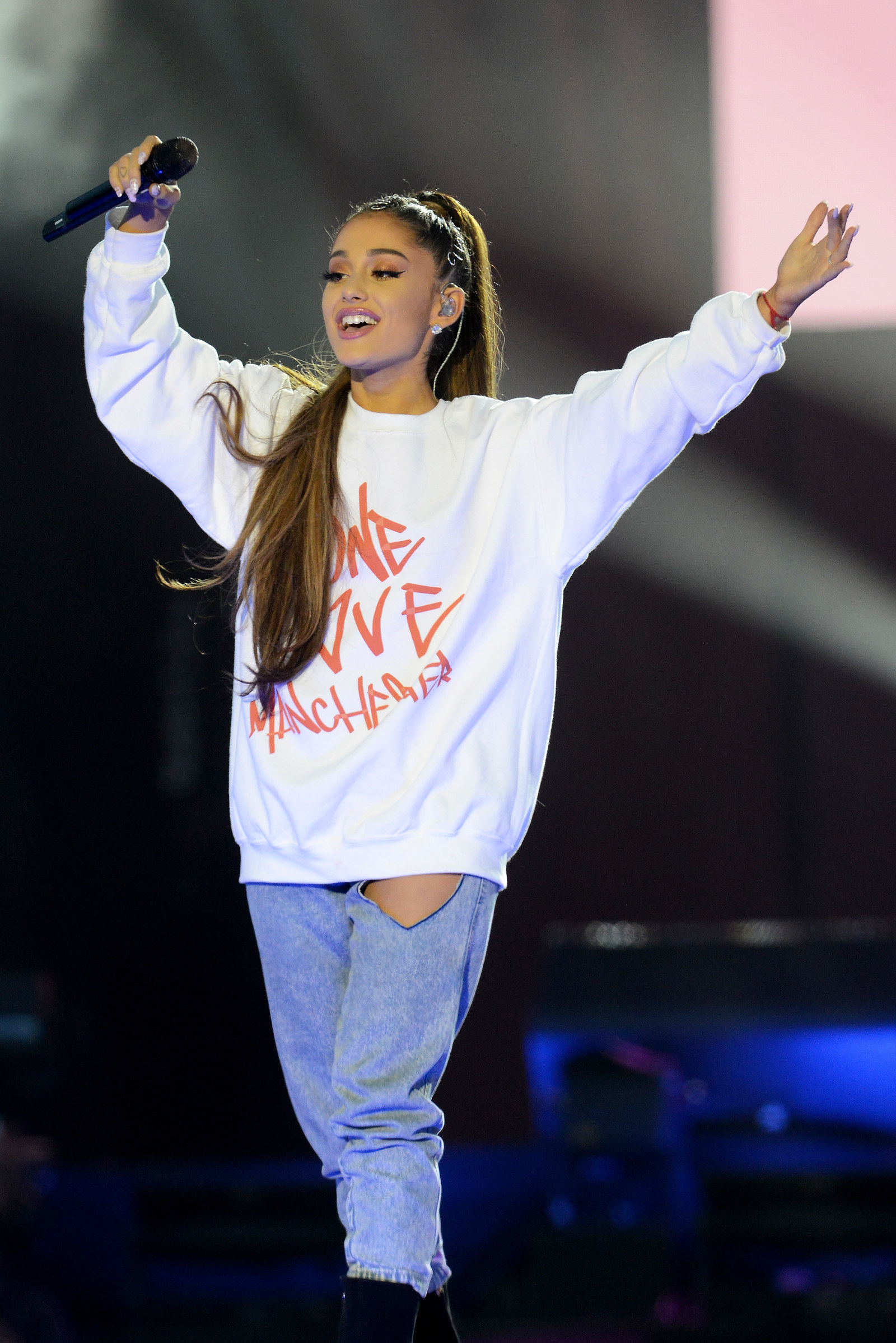 Council leader Sir Richard Leese said that, following the bombing at her Manchester concert in May, he would have understood if Grande had not wanted to see the city again.
At the meeting, a string quartet played a rendition of "Don't Look Back in Anger".
People are proud of Grande.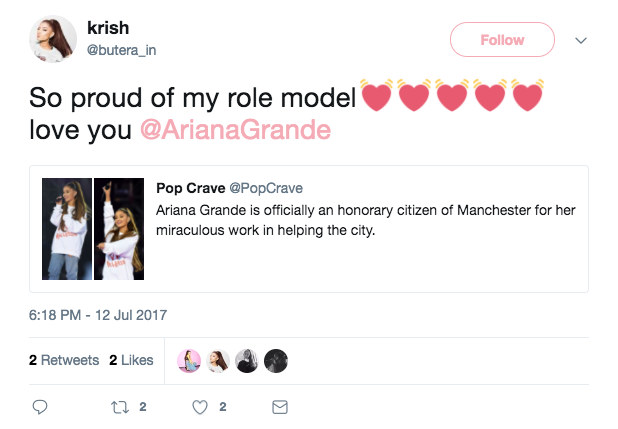 And said she deserved the honour.