This is 25-year-old Nurjahan Saleque, a British neuroscience student doing her PhD in Hamburg, Germany.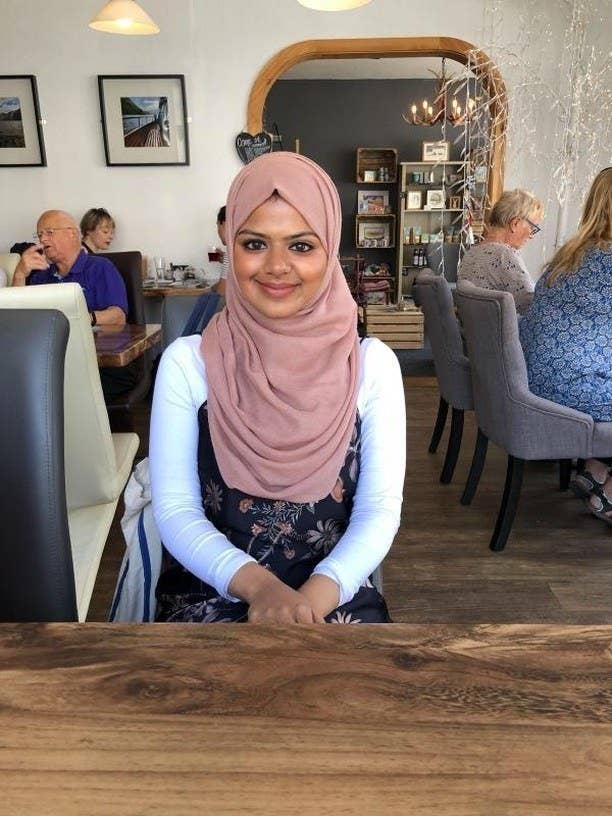 Saleque told BuzzFeed News that she saw an apartment closer to the city centre that was perfect for her, so she inquired about booking it.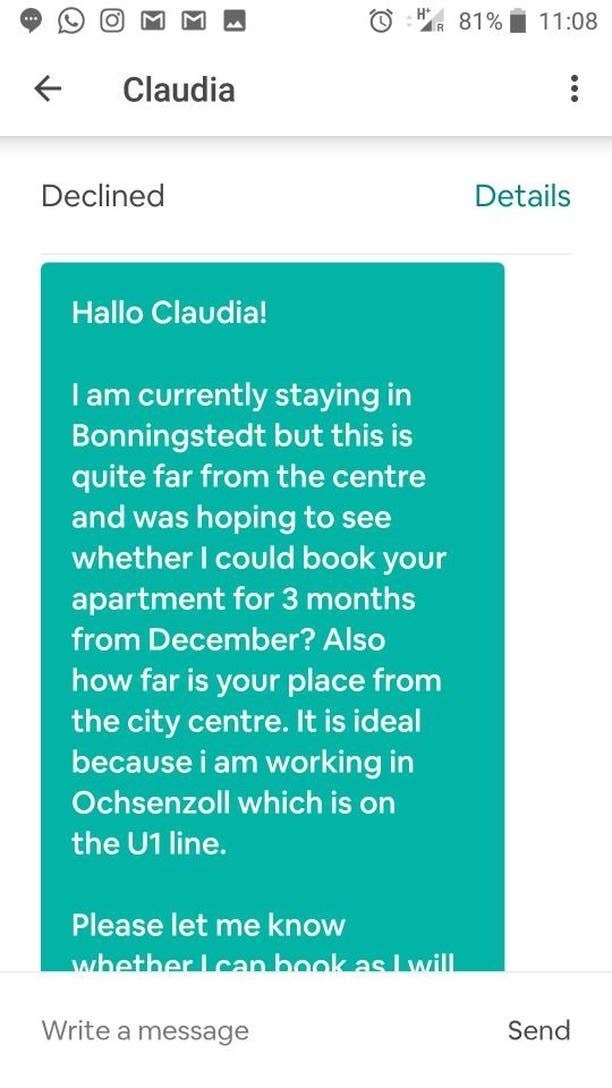 But she then noticed that her request was declined.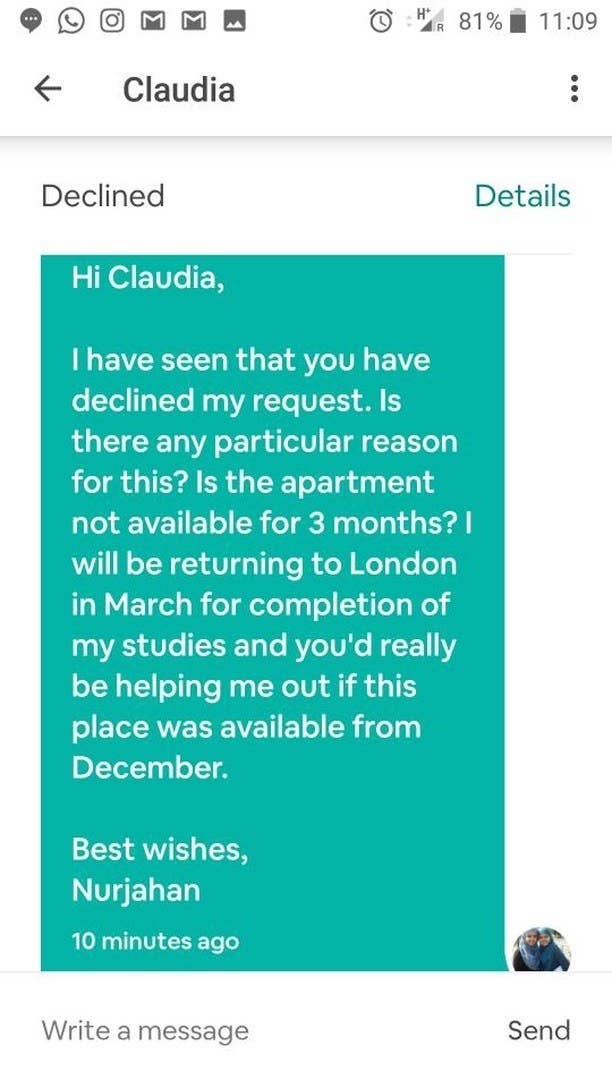 The host responded: "Im sorry Nurjahan but as I saw you were wearing a veil I don't think you'd fit into our neighborhood." The host added that the apartment in question was available.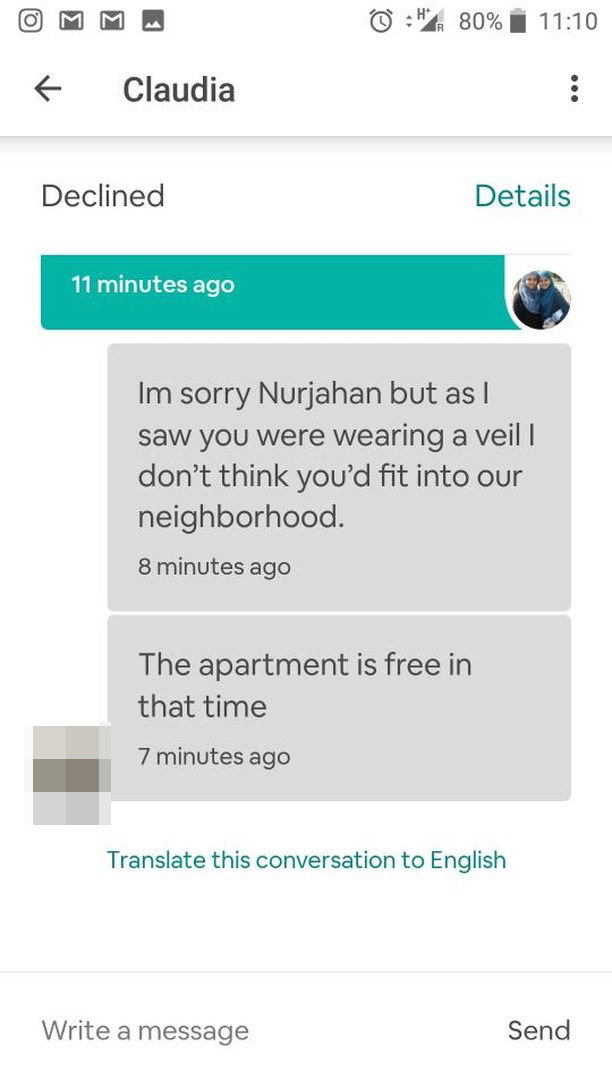 Saleque said: "I had to re-read it as I thought I was mistaken." She sought advice from a few friends and sent a lengthy response to the host expressing how disappointed she and telling her that she had broken the Airbnb policy.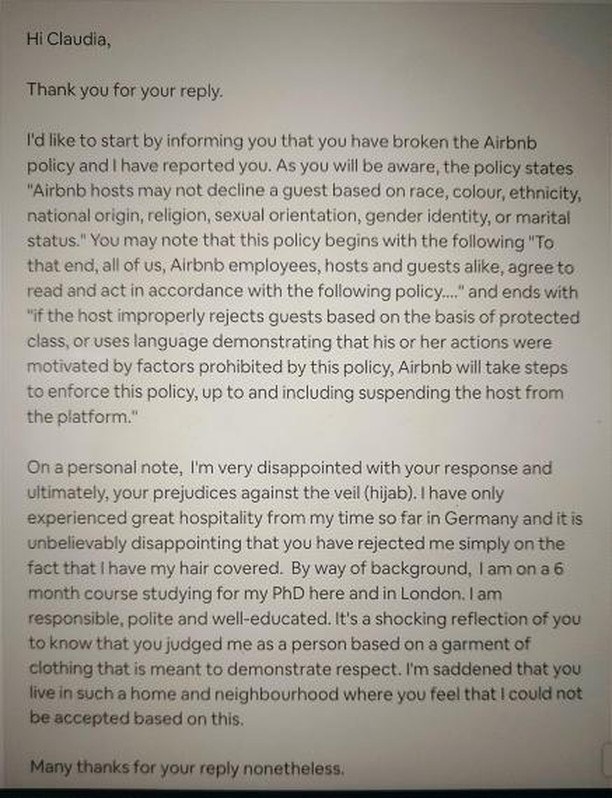 Saleque's friends started a social media campaign to support her, using the hashtag #RacistAirbnb.

The comments of Airbnb's Instagram page were flooded with #JusticeForNurjahan.
She said that two people who had been tweeting received a response from Airbnb before she did.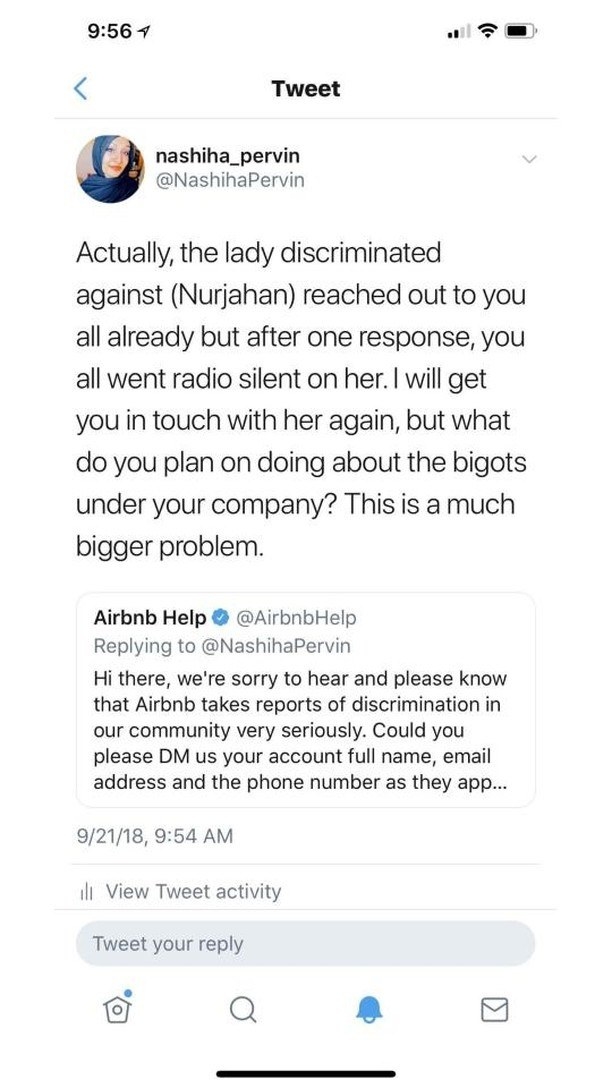 Saleque said that Airbnb got in touch first with people who were tweeting the company on her behalf, including her friend Mohamed.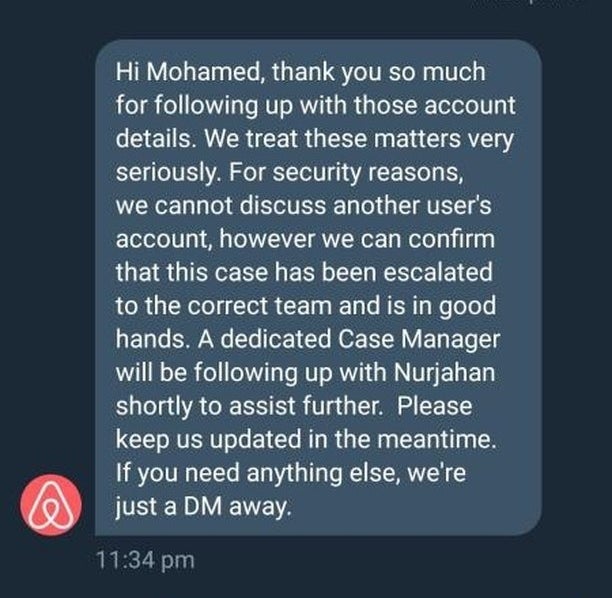 Airbnb told BuzzFeed News in a statement that it had removed the host and offered Saleque its full support.
"As soon as we learned about this terrible incident, we removed the host from our community and offered the guest our full support," a spokesperson said.
"All Airbnb users must sign on to our Community Commitment and treat everyone in the Airbnb community with respect and without judgement or bias.
"Our mission is to create a world where anyone can belong anywhere and we are always working to improve our policies and procedures. We will continue to work with our community and representatives from civil rights groups to ensure we are doing all we can to fight discrimination and bias and achieve our mission."
BuzzFeed News has contacted the host for comment but had not received any at the time of publication.