According to Variety, ABC has indefinitely shelved an episode of Black-ish that was meant to air on Feb. 27 due to "creative differences".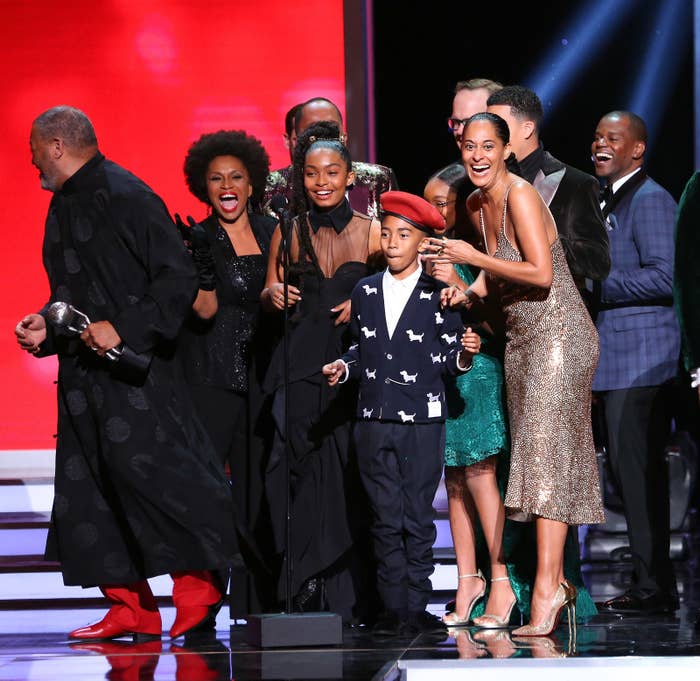 The episode, entitled, "Please, Baby, Please", covers several current political and social issues. Variety reported that there is one scene in which Dre and Junior argue over athletes' right to kneel during the national anthem.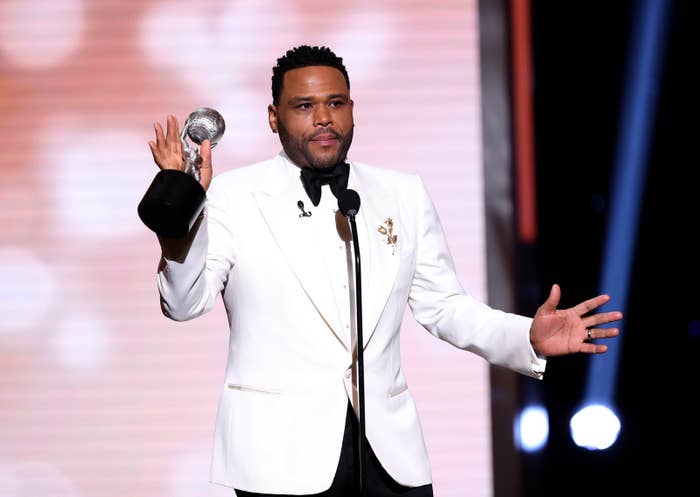 An ABC spokesperson told Variety: "One of the things that has always made Black-ish so special is how it deftly examines delicate social issues in a way that simultaneously entertains and educates." They went on: "However, on this episode there were creative differences we were unable to resolve."
The show's creator Kenya Barris said: "Given our creative differences, neither ABC nor I were happy with the direction of the episode and mutually agreed not to air it."
People were confused as Black-ish frequently has had political and socially-themed episodes in the past.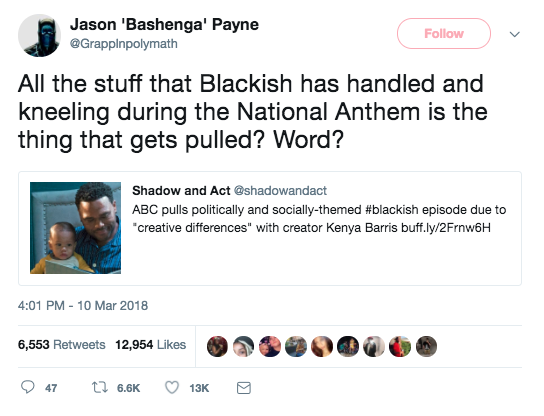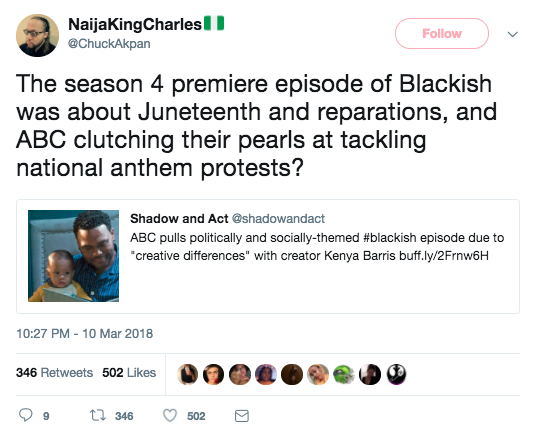 In 2014, President Trump tweeted his dislike for the show's name.