A Troll Called This Teen A Potato On Instagram And People Are Sending Her Heartwarming Messages
"You're beautiful. Skin popping, hair laid. Haters gone hate."
Meet Justice Jefferson, a 19 year old student from Houston, Texas.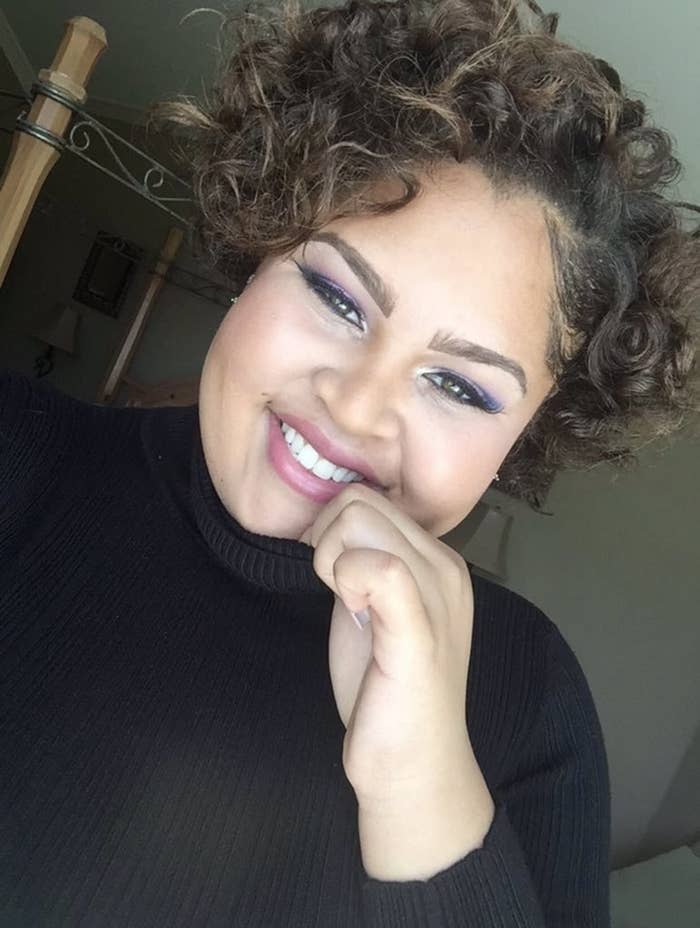 She told BuzzFeed News that she posted four selfies that went viral.
And then someone tagged her in a photo on Instagram with a potato edited onto her face with the caption, "Damn @JusticeTierney you thicc but you built like a potato".
But the account then came back with new edited photos of Jefferson.
And soon afterwards the account went private.
After people saw Jefferson's tweet, they started sending her compliments.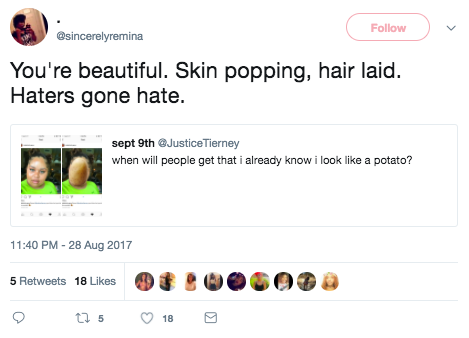 One of the the tweets defending Jefferson went viral and the teenager said "it felt good to have such positivity surrounding me."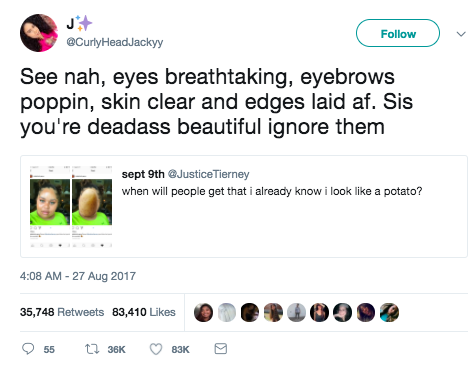 As a message to plus-sized girls, Jefferson said: "You are beautiful, you are enough and you always will be."